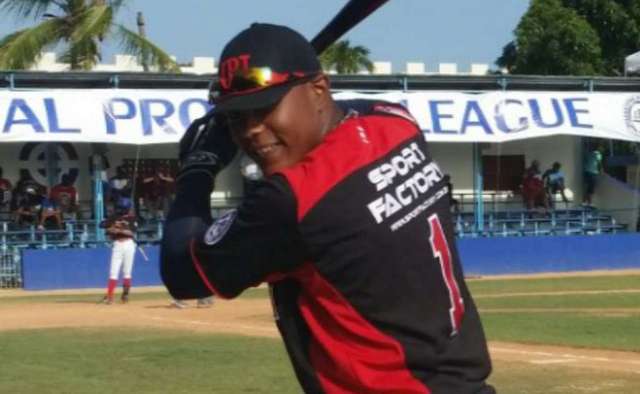 According to Jesse Sanchez, the 2014-15 international signing period closed at midnight last night. It was reported weeks ago that the signing period closed on June 25th, but, like most things with the international market, that report was off slightly. Anyway, the Yankees can no longer sign an international prospect and have the bonus applied to the 2014-15 signing period.
Sanchez says the Yankees "made a run" at free agent Cuban outfielder Eddy Julio Martinez, who was cleared to sign a few weeks ago, prior to the end of the signing period last night. Martinez, 20, has been described as an "impact talent" and the Yankees were interested in signing him following his recent workouts. He'll now wait until the 2015-16 signing period opens July 2nd to sign.
As far as we know the Yankees did not sign any last minute free agents prior to the end of the signing period, though there weren't many available either. The big names in addition to Martinez are Cuban infielder Andy Ibanez and Bahamian SS Lucius Fox. That's about it. Cuban righty Yadier Alvarez was not eligible to sign during the 2014-15 signing period.
Because the Yankees blew their bonus pool out of the water during the 2014-15 signing period — we don't have an exact number, but the bonuses and penalties are around $30M total — the Yankees will be unable to sign any player to a bonus in excess of $300,000 during the 2015-16 and 2016-17 signing period. They won't be able to make a serious play for any big name prospects.
The Yankees will, however, still be able to sign older Cuban free agents should any come stateside these next two years. And by older I mean age 23+ per the Collective Bargaining Agreement. Yeah, younger guys are more desirable, but Yoenis Cespedes, Jose Abreu, Yasmany Tomas, and Rusney Castillo were among the big name "older" Cuban free agents in recent years. The Yankees won't be completely shut out of the top of the international market the next two signing periods.