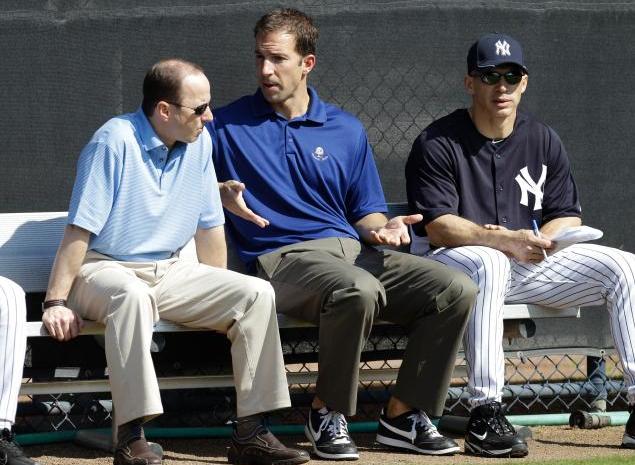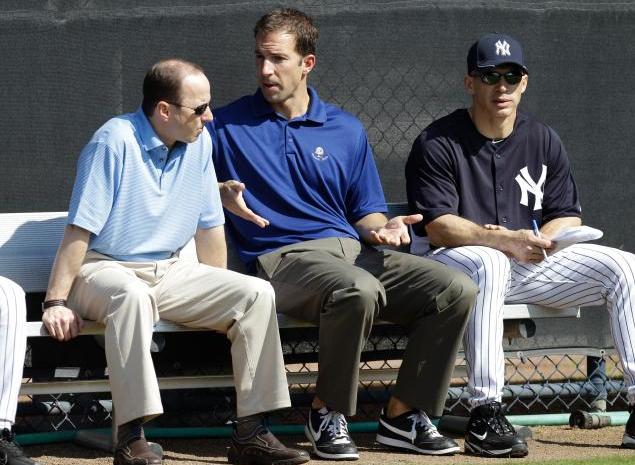 According to Ken Rosenthal, the Angels could look to hire Yankees assistant GM Billy Eppler to be their GM after the season. Ex-GM Jerry Dipoto stepped down a few weeks following a long power struggle with manage Mike Scioscia — owner Arte Moreno sided with Scioscia, so Dipoto left — and former GM Bill Stoneman has stepped in on an interim basis.
The Angels lost a potential GM/front office candidate yesterday when Dave Dombrowski agreed to join the Red Sox, and I'm sure he was relatively high on their list. He was high on everyone's list. (The Yankees also lost a trade partner. Brian Cashman and Dombrowski have hooked up for a ton of trades over the years.) Then again, it seems unlikely Dombrowski would have "settled" for a GM job at this point of his career.
Eppler, 39, has interviewed for several GM jobs in recent years — he was a finalist for the Padres GM job last year before they hired A.J. Preller — and in fact he was reportedly the runner-up to Dipoto for the Angels GM job a few years ago, so Rosenthal's report makes sense. The groundwork has been laid and the two sides are already familiar with each other. The feeling out phase is already complete.
The Yankees promoted Eppler to assistant GM in January 2012 and I thought there was a chance he was being lined up to succeed Brian Cashman, but Cashman has since signed another contract. Eppler has been with the Yankees since 2005, climbing the ranks from scout to pro scouting director to assistant GM. By all accounts he's a really smart guy. They don't call nobodies for GM interviews.
I don't believe the Yankees can block Eppler from leaving for a GM job — they have the contractual right to block the interview, but that rarely happens — since it's an upward move, so I guess the questions are a) do the Angels want him, and b) does Eppler want to join the Angels? On one hand, there are only 30 GM jobs. On the other, the Angels are kinda dysfunctional and have an unfireable manager. It's not a great situation.
Either way, it seems like only a matter of time until Eppler gets the opportunity to be a big league GM. Maybe it's with the Yankees as Cashman's eventual successor, maybe it's with the Angels, maybe it's somewhere else entirely. (Mariners?) The Angels might not be the most desirable GM job out there, but being a GM is better than being an assistant GM.