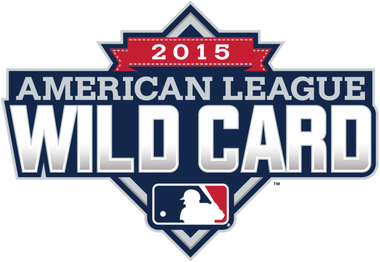 For the first time franchise history, the Yankees are a wildcard team under the current system. They've been the wildcard team before, but not since this new two wildcard team plan was put in place. This is great and terrible at the same time. I've got the usual postseason butterflies, except cranked up to about ten. I guess that's the point of the wildcard game.
If you're trying to come up with a prediction for tonight's game, just stop. It's not worth the headache. Anything can happen in any game. I know it's the oldest cliche in the book, but that's because it's true. Sometimes Aaron Boone comes off the bench to hit a pennant winning home run. Sometimes the other team decides to pitch to your best hitter even though Freddy Guzman is on deck. Sometimes lifting the best reliever in the history of the universe for Graeme Lloyd works. Baseball, man. You can't predict it. It would be boring if you could. Just enjoy the ride.
Here are the starting lineups, which you've seen already. My guess is the lineups at the end of the game will look much different, especially for the Yankees. The starting lineups ain't the ending lineups.
Houston Astros
1. 2B Jose Altuve (101 wRC+ vs. RHP)
2. RF George Springer (113 wRC+ vs. RHP)
3. SS Carlos Correa (128 wRC+ vs. RHP)
4. LF Colby Rasmus (108 wRC+ vs. RHP)
5. DH Evan Gattis (108 wRC+ vs. RHP)
6. CF Carlos Gomez (102 wRC+ vs. RHP)
7. 3B Luis Valbuena (121 wRC+ vs. RHP)
8. 1B Chris Carter (100 wRC+ vs. RHP)
9. C Jason Castro (92 wRC+ vs. RHP)
LHP Dallas Keuchel
New York Yankees
1. CF Brett Gardner (112 wRC+ vs. LHP)
2. LF Chris Young (162 wRC+ vs. LHP)
3. RF Carlos Beltran (99 wRC+ vs. LHP)
4. DH Alex Rodriguez (148 wRC+ vs. LHP)
5. C Brian McCann (108 wRC+ vs. LHP)
6. 3B Chase Headley (104 wRC+ vs. LHP)
7. 1B Greg Bird (110 wRC+ vs. LHP in a small sample)
8. 2B Rob Refsnyder (77 wRC+ vs. LHP in a small sample)
9. SS Didi Gregorius (73 wRC+ vs. LHP)
RHP Masahiro Tanaka
The weather is New York this evening is damn near perfect. Not a single cloud in the sky or any threat of rain. Just a perfect night to puke over a baseball game. The baseline introductions are scheduled to begin at 7:44pm ET and the game itself will begin at 8:08pm ET. You'll be able to watch on ESPN. Win it for CC.