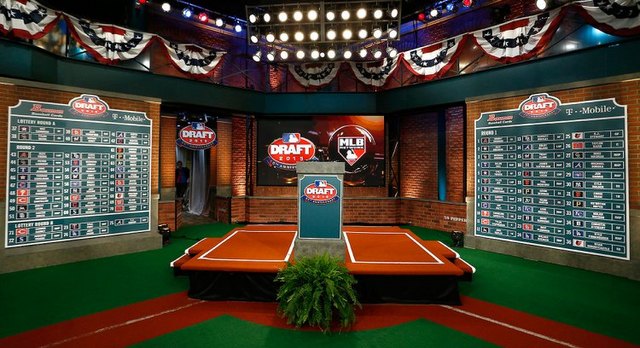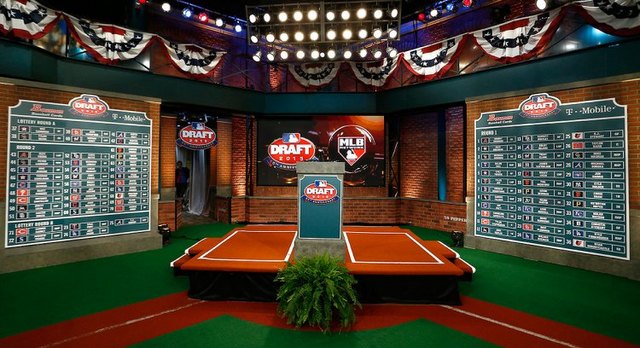 Now that the 2015 regular season is over, the order for the 2016 amateur draft it set. The Phillies have the first overall pick for the second time in franchise history — they took Pat Burrell first overall in 1998 — and they'll be followed by the Reds, Braves, Rockies, and Brewers. Here is the full draft order.
The Yankees had the ninth best record in baseball this season at 87-75, so they hold the 22nd overall pick in next June's draft. That will be their second highest pick since taking Ian Kennedy with the 21st overall selection in 2006. The Yankees took UCLA RHP James Kaprielian with the 16th overall pick earlier this year.
Obviously the draft order is not final and won't be for a while. Draft picks can and inevitably will move around as free agent compensation this offseason. I think the only free agent the Yankees would be willing to surrender their first rounder to sign is Jason Heyward, and that's only because he's so young. Here's my qualifying offer primer for CBS.
It's a bit too early to discuss who the Yankees may target with that 22nd pick. Heck, it's not even clear who the favorite to go first overall is right now. Kiley McDaniel, who recently joined the Braves front office, put together a 2016 draft board at FanGraphs with notable prospects. He also wrote up some draft notes as well, so check those out.
The Yankees have leaned towards college players in recent years because they simply haven't had a ton of luck developing high school kids into big league players. Maybe they'll change course now that Greg Bird and Luis Severino, two teenagers they developed successfully, had MLB success. We'll see.
I'll put together our annual Draft Order Tracker page in a few weeks, once we get closer to the offseason and see who receives a qualifying offer.