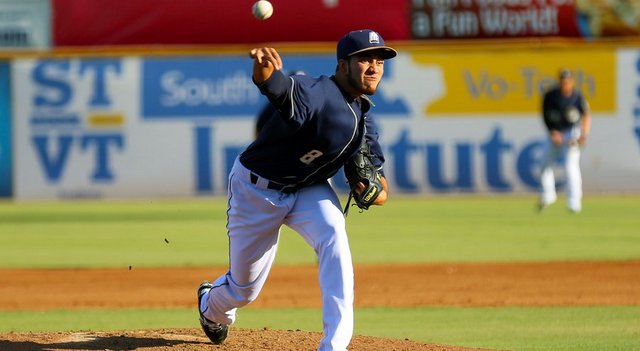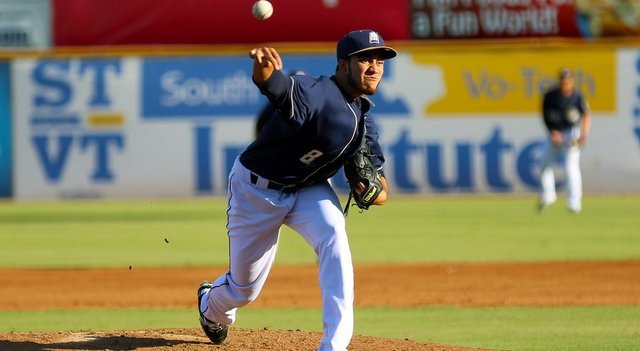 The Yankees have traded utility man Jose Pirela to the Padres for right-hander Ronald Herrera, the team announced. Herrera is not on the 40-man roster, so the Yankees clear a spot with the trade. They now have 38 players on the 40-man roster.
Herrera, 20, had a 4.08 ERA (4.13 FIP) with a 16.8% strikeout rate and a 6.8% walk rate in 145.2 innings between High-A and Double-A last season. Pretty impressive he reached Double-A and held up under such a big workload at such a young age. San Diego originally acquired Herrera from the Athletics in the Kyle Blanks deal a few years ago.
Baseball America did not rank Herrera among the Padres' top 30 prospects in their 2015 Prospect Handbook. MLB.com didn't have him in the team's top 30 either. Here's a snippet of Baseball America's scouting report from their free trade write-up:
Herrera's not particularly physical, standing only 5-foot-10, and does not have much projection left, but he's very athletic with an easy-to-repeat delivery. With the fastball, he shows above-average command to both sides of the plate and touched 94 mph while sitting 90-93. Herrera also throws a cutter and a big, soft curveball. But the change this season came when Herrera began to trust the fastball more, setting up the cutter and curve, instead of trying to trick hitters, as one evaluator said … Herrera doesn't miss many bats but doesn't walk many and limits damage.
Pirela, 25, has hit .255/.275/.367 (72 wRC+) in 44 games and 103 plate appearances with the Yankees over the last two seasons. He's mashed at the Triple-A level — .311/.362/.435 in 195 games — and offers versatility, but he's not a good fielder and probably isn't anything better than a right-handed bench bat. If nothing else, this shows the Yankees feel comfortable with Rob Refsnyder as a second base option.
Players have to be added to the 40-man roster by next Friday to be protected from the Rule 5 Draft, and Pirela seemed like a possible roster casualty to clear space. Rather than drop him from the roster and lose him for nothing, the Yankees turned him into a slightly interesting non-40-man arm. Not much more to say than that.