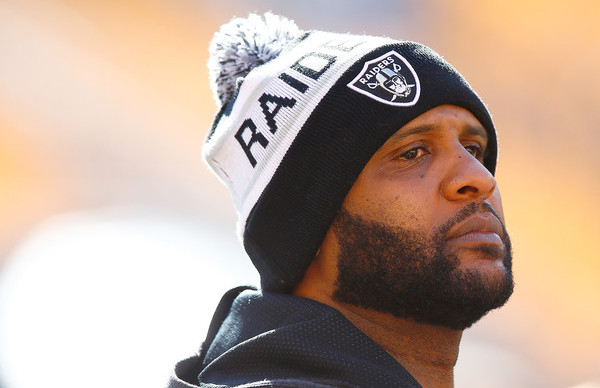 Both CC Sabathia and Mark Teixeira are preparing for their eighth and possibly final season with the Yankees. I still remember when they signed those guys. Feels like yesterday. That was a pretty fun time in RABland. Anyway, here are some offseason updates on Sabathia and Teixeira.
Sabathia is "light years" ahead in workouts
Coming off his stint in an alcohol rehab center, Sabathia told Bryan Hoch and Chad Jennings he is "light years" ahead of the last few years with his offseason workouts. His offseason workouts have been limited by injuries in recent years. He had surgery to remove a bone spur from his elbow following 2012, had to rehab a Grade II hamstring strain following 2013, and then had to rehab from his knee surgery following 2014.
"I'm probably light years ahead, being able to fully work out and do the things I want to do totally healthy. The workouts are a lot tougher, but it's kind of what I need at this point in my career," he said. "I'm one of those guys that never stops throwing, so I found a couple of guys in rehab to throw the football with. Then when I came out, I picked up the baseball and have been throwing."
Sabathia is planning to continue wearing the clunky new knee brace he wore at the end of this past season, when he reeled off his best five-start stretch in about three years. As long as he's healthy, the Yankees aren't going to take Sabathia out of the rotation next season. They've made that pretty clear. Hopefully the new knee brace does the trick.
Teixeira's rehab continues to go well
It has now been three months and one week since Teixeira was shut down with a fracture in his right shin, an injury that came with a three-month rehab timetable. He won't start running until next month but so far everything is going well. "I saw him the other day. He's doing much better. I'm excited to get him back," said Joe Girardi to Mark Feinsand.
Girardi also said Teixeira will be ready for the start of Spring Training. That's good since not being ready would mean he suffered a significant setback. The Yankees do have a Grade-A backup plan in Greg Bird, but Teixeira's the better player at this point, and you know he wants to have a strong contract year. With any luck, Teixeira will play his way into a qualifying offer next season. He was pretty awesome before getting hurt in 2015, remember.