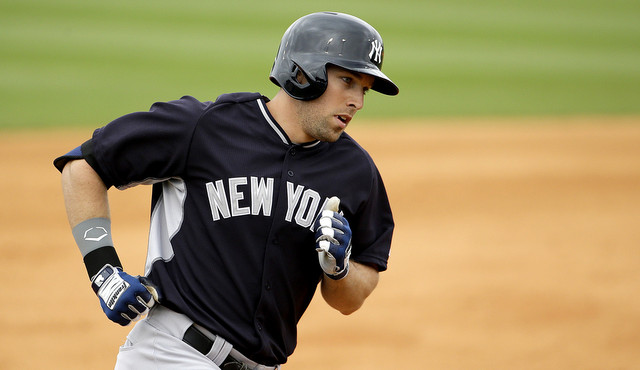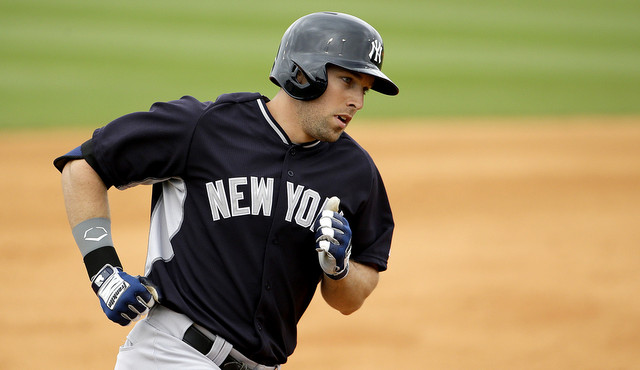 When the season started, the Yankees were obviously very deep in left-handed hitting outfield prospects at Triple-A and Double-A. That is still the case even after Slade Heathcott was released a few weeks ago. The Yankees not only still have Ben Gamel, Mason Williams, Jake Cave, and Dustin Fowler, they just added another lefty hitting outfield prospect in Billy McKinney. He's in Double-A too.
Depth is never a bad thing, but the Yankees are starting to reach a bit of a breaking point with these players. There are only so many roster spots to go around after all, and soon it'll be difficult if not impossible to put all of these players in places that are appropriate for their development. Rushing players is bad. So is holding them back and having them go stale. There's depth and there's excess. The Yankees have an excess.
The trade deadline is Monday and the Yankees could always move one or two of these lefty outfielders for help at other positions, but it's not like these guys have a ton of trade value. McKinney was the second piece (arguably the third piece) in a package for a rental reliever. (Okay fine, a great rental reliever.) Are Cave and Fowler and Gamel worth more than, say, Ramon Flores? I don't think so. It's easy to say "trade them!," but to which team and for what?
Let's sort through these five guys and try to figure out where they fit long-term and what the Yankees should do with each of them. The players are listed alphabetically.
Cave: The Rule 5 Guy
The Pluses: Cave, 23, is one of those guys who does a little of everything but nothing exceptionally well. He's a solid defender in all three outfield spots and he can hit a little. So far this season he owns a .286/.349/.472 (131 wRC+) line with a 21.6% strikeout rate and an 8.0% walk rate in 352 plate appearances between Double-A and Triple-A. It's worth noting Cave has already hit seven homers this year after hitting two all of last season and eleven total from 2013-15, so he may be growing into some power.
The Minuses: The biggest knock on Cave is his roster situation. He didn't stick with the Reds as a Rule 5 Draft pick this spring, and he will be Rule 5 Draft eligible again this winter. If he's selected and doesn't stick, he'll be able to elect free agency as a two-time Rule 5 guy. So either the Yankees add Cave to the 40-man roster after the season or they'll lose him. There's no middle ground, realistically. Also, he has a major knee injury in his history (broken knee cap in 2012) and there's some concern he won't hit lefties at the next level.
Fowler: The Fast Rising Prospect
The Pluses: Fowler is the youngest player in this post at 21 and he's really come a long way since being an 18th round pick in 2013. He was a three-sport guy in high school (baseball, football, wrestling) whose athleticism has translated into baseball tools and ability. Fowler has some raw pop and a good idea of what he's doing at the plate, plus he's a ballhawk in center. He won't be Rule 5 Draft eligible until after next season, and given his age — he's more than three years younger than the average Eastern League player — sending him back to Double-A Trenton to start 2017 wouldn't be crazy.
The Minuses: Fowler is not having a great statistical season, hitting .278/.307/.408 (96 wRC+) with four homers in 19 steals in 95 games with the Thunder. He's also not a fan of drawing walks (4.2 BB% in 2015 and 4.6 BB% career), so he'll probably never be a high on-base guy. It's more of a Jacoby Ellsbury-esque low-walk/low-strikeout profile than a true hacker low-walk/high-strikeout profile. A good defensive outfielder with an okay-ish OBP is a decent player, but what if the power doesn't come?
Gamel: The "Safe" Bet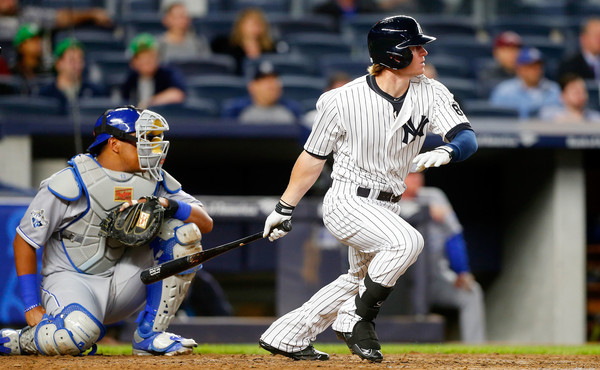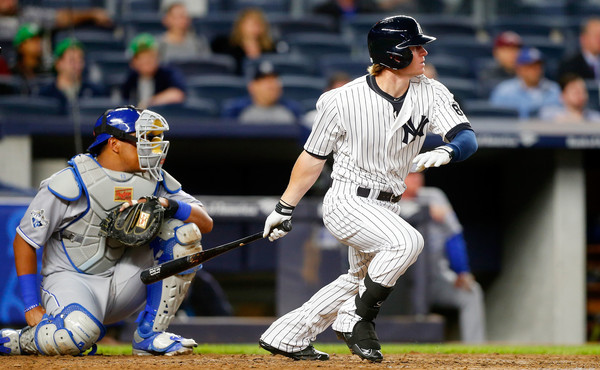 The Pluses: Gamel, like Cave, does a little of everything but nothing at an above-average clip. He can play all three outfield spots and run a little, and he's flat out destroyed Triple-A pitching for two years now. Gamel, 24, has a .303/.362/.448 (133 wRC+) line with an 8.5% walk rate and an 18.7% strikeout rate in nearly 1,000 Triple-A plate appearances since the start of last season. He's already on the 40-man roster and has two options left for 2017 and 2018, which gives the team flexibility.
The Minuses: There aren't a ton, really. I think Gamel's the safest bet to be a useful big leaguer of anyone in this post. Yeah, he might be a 'tweener who doesn't have enough power for a corner or enough defense for center, but even 'tweeners can carve out long careers as fourth outfielders. Gamel can hit a little bit, he's adequate in the field, and he plays with a ton of energy. He's one step down from Heathcottian in that regard.
McKinney: The New Guy
The Pluses: McKinney is the second youngest guy in this post — he's four months older than Fowler — and, depending who you ask, he was a top 100 prospect as recently as this spring. The talent is there, particularly his pure left-handed swing and innate bat-to-ball skills. McKinney is the best pure hitter in this group and one of the best in the entire farm system. He also doesn't need to be added to the 40-man roster until after next season, and because he is so young, sending him back to Double-A next April wouldn't be unreasonable.
The Minuses: For starters, McKinney hasn't hit much this year, so his stock is down. He owns a .252/.355/.322 (101 wRC+) batting line with only one homer and two steals in 88 Double-A games. His strikeout (19.5%) and walk (13.5%) rates are fine, but still. McKinney is coming off a fairly significant knee injury (hairline fracture from a foul ball) and he's going to be limited to left field by his arm and range. Also, his swing is so level he might never be more than a 15-homer guy. McKinney's swing is beautiful and he can spray line drives from line to line. Besides that, there's not much else going on here.
Williams: The High Upside Guy
The Pluses: I think Williams has the most natural ability out of anyone in this post. He's an outstanding athlete and a great runner, and he has a strong arm, all of which makes him a top notch center field defender. Offensively, Williams makes contact (career 12.9 K%) and knows the strike zone (career 7.6 BB%), and he's got some sneaky power too. The proverbial light bulb went on last year and Williams hit .318/.397/.398 (133 wRC+) with more walks (11.5%) than strikeouts (9.8%) in Double-A and Triple-A before his impressive (albeit short) big league debut. He's on the 40-man roster but does have an option left for 2017.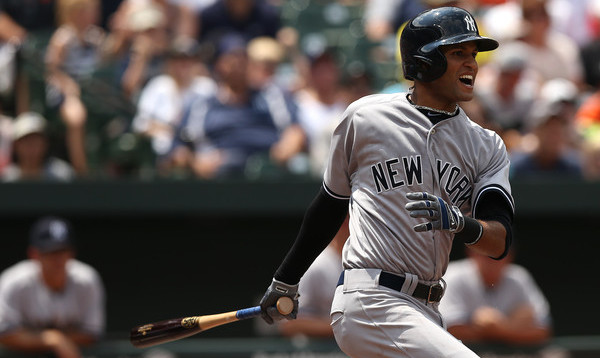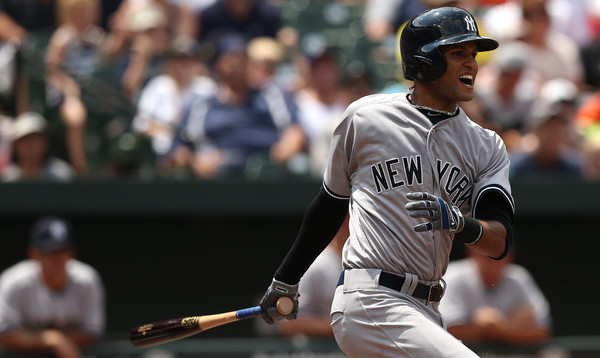 The Minuses: There are more than you'd like to see, for sure. For starters, Williams is coming off major shoulder surgery. He's been back about a month. That's all. Secondly, Williams did not hit a lick from 2013-2014, putting up a .223/.290/.304 (66 wRC+) batting line at Double-A. There were also some issues with his maturity and effort, which led to a few benchings. It appeared Williams grew up a bit last season, but who knows? Between the less than impressive track record and recent shoulder injury, there are some significant red flags here to go along long with his natural talent.
* * *
The Yankees are pretty much out of time with Gamel and Cave. If they keep Gamel at Triple-A any longer, he might stagnate. Cave has to go on the 40-man roster after the season to avoid being lost to the Rule 5 Draft or free agency, and really, how many of these guys can the Yankees carry on the 40-man at once? Game, Cave, and Williams? That's a lot of spots tied up in similar players. It hinders flexibility.
Things aren't quite as pressing with McKinney and Fowler. The Yankees have another year before they're Rule 5 Draft eligible, and based on their performances this year, an assignment back to Double-A next year wouldn't be unreasonable. There's only about six weeks left in the minor league season, you know. There's not enough time to really turn things around. Williams? I don't know what to think. Love the ability, but there are a few too many red flags.
Don't forget the Yankees have other minor league outfielders too. It's not like these are their only options at Double-A and Triple-A. There's Aaron Judge, first and foremost, and also Cesar Puello and Mark Payton (he's a lefty too) and Michael O'Neill. Carlos Beltran likely won't be back next year, so even if Judge or Gamel or Williams gets that big league right field job, there's still going to be an outfield crunch next year. That's a problem. (Also, Brett Gardner and Jacoby Ellsbury are lefties too.)
My guess is the Yankees will end up jettisoning Cave at some point, either at the trade deadline or the offseason. McKinney and Fowler wind up back in Double-A to start next season, leaving Gamel and Williams as Triple-A up-and-down options. This is definitely one of those things that will take care of itself. Hopefully it works itself out in a positive way and these players all prove useful to the Yankees, either as MLB players or trade chips.