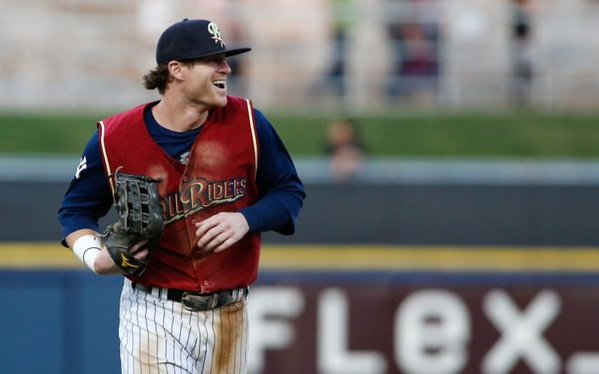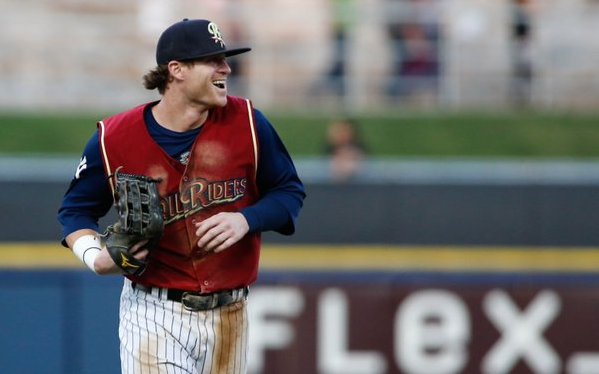 The Yankees have started to clear up their outfield logjam. Ben Gamel has been traded to the Mariners for right-handed pitching prospects Juan DePaula and Jio Orozco, both teams have announced. Gamel either cleared trade waivers at some point this month, or was claimed by the Mariners this week.
Just yesterday Gamel was named International League MVP after hitting .308/.365/.420 (125 wRC+) with six home runs and 19 steals in 116 games for Triple-A Scranton. The Yankees have a ton of left-handed hitting outfielders and something had to give. Mason Williams and Jake Cave are at Triple-A too, and Dustin Fowler and Billy McKinney are next in line at Double-A.
Orozco, 19, is the better of the two prospects coming to the Yankees. Seattle was able to buy him away from Arizona as their 14th round pick in the 2015 draft. Orozco has a 4.07 ERA (3.51 FIP) with a 29.3% strikeout rate and a 7.4% walk rate in 48.2 rookie ball innings this year. MLB.com ranked him as the 19th best prospect in the Mariners' system. Here's a snippet of their scouting report:
His fluid arm action and clean delivery allow him to pitch to both sides of the plate with his 91-94 mph fastball, while his extension through the ball gives it some sinking action. Orozco's curveball has above-average potential, thrown from an over-the-top slot with good arm speed, creating a 12-to-6 shape with depth, and he also shows good feel for a changeup, giving him the chance for three average-or-better offerings … Beyond the stuff, Orozco's overall feel for pitching sets him apart from most pitchers his age.

The 18-year-old DePaula has a 3.07 ERA (2.98 FIP) with a 30.6% strikeout rate and a 6.4% walk rate in 41 rookie ball innings this season. He did not rank among MLB.com's top 30 Mariners prospects, though Baseball America did have him 29th in Seattle's system in their 2016 Prospect Handbook. Here's what Baseball America had to say about DePaula:
De Paula was throwing in the mid-80s when he signed, peaking at 87 mph, but in his complete game he was still throwing 93 mph in the ninth inning. De Paula is a strike thrower even with his extra velocity, and he's starting to grow into his lanky frame. He has a solid feel for his age with his ability to mix his fastball, curveball and changeup, and the Mariners are impressed by his early velocity gains. He has a clean arm, and aside from his youth, his biggest issue appears to be the development of his curveball.
For all his Triple-A success, Gamel's trade value was limited. You needn't look beyond last year's Ramon Flores trade for evidence. Flores, a very similar lefty hitting Triple-A outfielder, landed the Yankees half a Dustin Ackley at last year's trade deadline. They had to send another prospect (Jose Ramirez) to the Mariners to complete that trade.
The Yankees have a ton of depth at Gamel's position and they still do, really. Rather than sit on the depth and do nothing with it, they sold high on Gamel — how much higher can you get than the day after he wins IL MVP? — and turned him into two interesting lower level pitching prospects. The move also clears a 40-man roster spot, which is kind of a big deal. The Yankees have a big crunch coming.