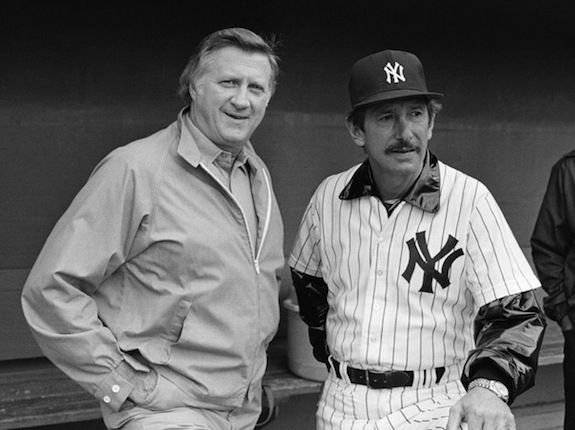 Earlier tonight, the Today's Game Era Committee announced former commissioner Bud Selig and longtime executive John Schuerholz have been voted into the Hall of Fame. George Steinbrenner was one of eight others on the ballot who did not receive enough votes for induction.
The Today's Game Era Committee is one of four new Hall of Fame committees. They're the descendant of the old Veterans Committee. Each of the four committees — Early Baseball (1871-1949), Golden Days (1950-69), Modern Baseball (1970-87), Today's Game (1988-16) — meets every few years.
Each committee consists of 16 members (Hall of Famers, executives, media) and 12 votes are needed for induction into the Hall of Fame. Steinbrenner received five. For shame. Schuerholz, the long time Royals and Braves general manager, was voted in unanimously. Selig received 15 votes.
Steinbrenner was been up for Hall of Fame induction several times over the years. He purchased the Yankees in 1973 and brought the franchise back to prominence. There's no doubt Steinbrenner was polarizing. He was also a key figure in baseball for over 30 years. Is that enough to get into the Hall of Fame? Apparently not.
Harold Baines, Albert Belle, Will Clark, Orel Hershiser, Davey Johnson, Mark McGwire, and Lou Piniella were also on the Today's Game ballot this year. The BBWAA's Hall of Fame selections will be announced next month.