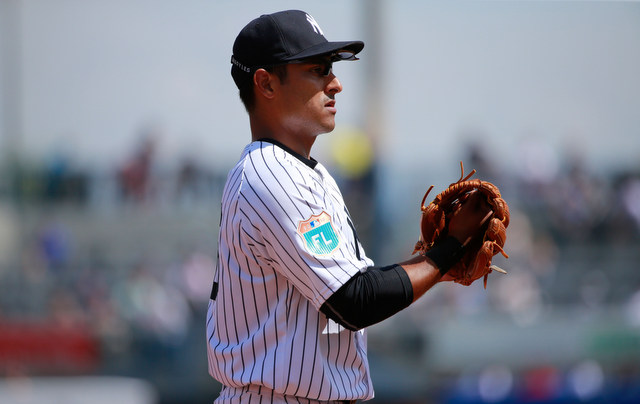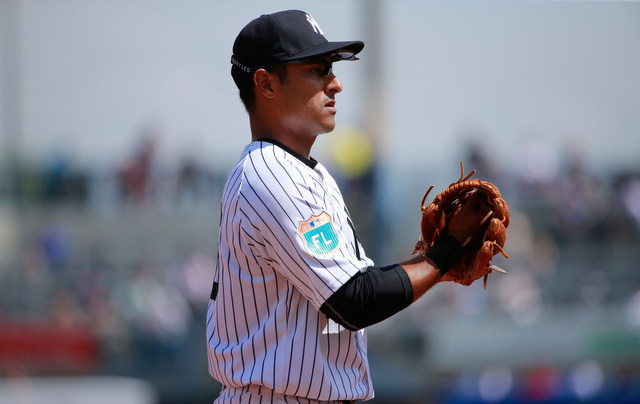 According to Matt Eddy, the Yankees have signed three players to minor league contracts within the last few days. The players: infielder Donovan Solano, left-hander Jason Gurka, and catcher Kellin Deglan. The team signed Ruben Tejada to a minor league deal a few days ago as well.
Solano, 29 this weekend, spent almost the entire 2016 season with Triple-A Scranton. He hit .319/.349/.436 (124 wRC+) with seven homers in 131 games with the RailRiders, and led the International League with 163 hits. The Yankees called Solano up at the very end of the regular season, when Starlin Castro's hamstring was barking. He went 5-for-22 (.227) with the big league team and did hit a home run.
I'm a bit surprised Solano returned to the Yankees considering their big league infield is basically full. A Chase Headley trade is possible, sure,
though it seems unlikely at this point
. Solano figures to compete for a bench job in Spring Training again, like last year. This time he'll be up against Tejada, Ronald Torreyes, and possibly Rob Refsnyder as well.
Gurka, 29 in January, has a little big league time with the Rockies over the last two seasons. He's managed to allow 18 runs on 32 hits and four walks in 17.1 innings with Colorado in his various MLB stints. That works out to a 9.35 ERA (3.72 FIP). This past season Gurka had a 1.69 ERA (3.63 FIP) with 32.6% strikeouts and 6.3% walks in 21.1 Triple-A innings before being released in August.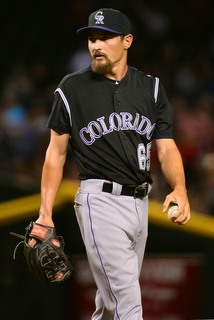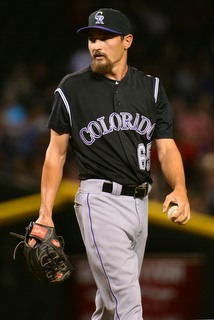 The Yankees likely see Gurka as Triple-A depth, not a legitimate Opening Day roster candidate. Jacob Lindgren (non-tendered), James Pazos (traded), Tyler Webb (Rule 5 Draft), and Caleb Smith (Rule 5 Draft) are all gone, so the team needs a southpaw to stash in Triple-A. Gurka is a classic left-on-left guy with a fastball right around 90 mph and a big loopy breaking ball.
Deglan, 24, was the 22nd overall pick in the 2010 draft by the Rangers. His bat hasn't developed as hoped — he hit .194/.256/.332 (68 wRC+) with nine homers in 294 Double-A plate appearances this past season — but he has a reputation for being a good defender. Deglan figures to be in the Triple-A/Double-A catching picture this year. Basically, wherever the Yankees need a catcher, he'll go.
The Yankees have not yet confirmed the signings, but that's not a surprise. They usually don't announce their minor league deals until late in the offseason. Not until right before Spring Training, basically. It's safe to assume Solano and Gurka will be in Spring Training as non-roster players. Deglan might be as well, only because teams need a ton of extra catchers around to catch all those bullpen sessions.