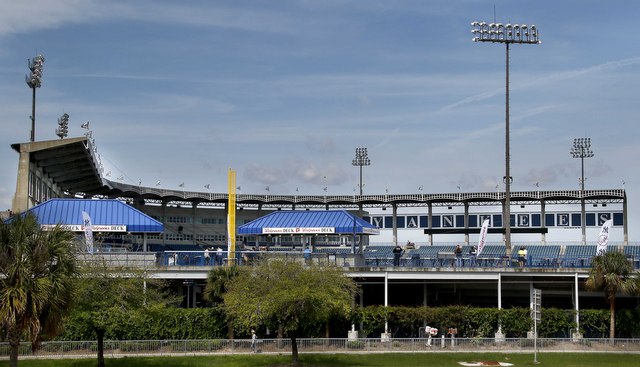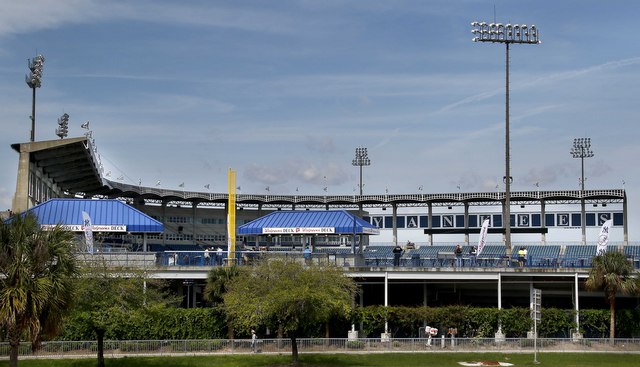 Only three more weekends without baseball after this one. Spring Training games aren't that far away! Thank goodness. I am so ready for this offseason to be over. Here are some links to check out today:
Yankees still looking for a cheap lefty reliever
According to Ken Rosenthal, the Yankees remain in the hunt for a left-handed reliever, but only want a player who will take a low base salary or minor league deal. Boone Logan and Jerry Blevins, the two best free agent southpaws, are seeking two-year deals worth at least $12M, says Rosenthal. If they stick to that demand, the Yankees won't get either. I assume Travis Wood is a non-option too given the low base salary thing.
The Yankees have Tommy Layne, Chasen Shreve, and Richard Bleier as their top middle innings lefty reliever candidates at the moment, and Brian Cashman talked up Joe Mantiply at the town hall last week. "He's a soft-tossing situational lefty that I know that people were coming up to me saying, you snookered us when you claimed him off waivers," he said. Would Charlie Furbush take a minor league deal after a shoulder injury sidelined him all of 2016? He might be the best available cheap southpaw.
Five Yankees on ZiPS top 100 prospects
In a companion piece to Keith Law's top 100 prospects list, Dan Szymborski put together a list of the top 100 prospects according to his ZiPS projection system (sub. req'd). ZiPS is entirely data-driven, so you've got to take the projections with a big grain of salt, though I still always like seeing where the scouting reports and stats disagree.
The best prospect in baseball per ZiPS is Braves SS Dansby Swanson, who Law ranked second. Red Sox OF Andrew Benintendi is first on Law's list and seventh on the ZiPS list. The Yankees had five ZiPS top 100 prospects:
8. SS Gleyber Torres (Law's rank: 4th)
9. OF Clint Frazier (Law's rank: 27th)
34. OF Aaron Judge (Law's rank: 44th)
44. OF Blake Rutherford (Law's rank: 22nd)
65. 3B Miguel Andujar (Law's rank: DNR)
RHP James Kaprielian and LHP Justus Sheffield made Law's list but not the ZiPS list, though ZiPS tends to skew towards position players because they don't carry as much injury risk. The top nine and 21 of the top 25 prospects in baseball are position players according to ZiPS, so yeah. Interesting to see Andujar a middle of the top 100 guy according to ZiPS. The system likes his low strikeout rate and developing power, it seems.
New Spring Training hats leaked
For the umpteenth straight spring, teams will wear different hats for Spring Training this season. A photo of the new Yankees hat was leaked over at SportsLogos.net and my goodness, it's hideous: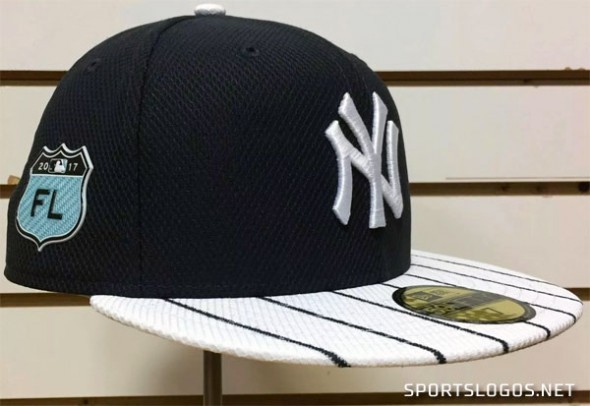 It should be noted MLB and the Yankees have not officially revealed their new Spring Training hats, so it's entirely possible that hat is a rejected design or something like that. I can't. I just can't anymore. Stop messing with the classic interlocking NY, yo.
Captain's Camp now underway
Remember yesterday's mailbag question about Captain's Camp? Well now we have an update, courtesy of Brendan Kuty. Farm system head Gary Denbo said Captain's Camp is currently underway and will run from January 18th to February 24th this year. Andy Pettitte, Alfonso Soriano, Alex Rodriguez, and Tino Martinez are among the scheduled guest instructors. Several current Yankees will help out as well once Spring Training beings. Derek Jeter has taken the prospects out to a surprise dinner the last two years and Denbo hopes he does the same this year.
Denbo came up with the idea for Captain's Camp a few years ago and says the goal is to "develop championship-type complete players for our Major League club." The Yankees bring in a bunch of prospects for Captain's Camp and basically teach them how to be professionals, how to be accountable, and help them become the best player they can be. Workouts and drills are part of Captain's Camp, no doubt, but most of it is geared towards the off-the-field aspects of being a Yankee. They're the most recognizable brand in sports, which creates unique demands.