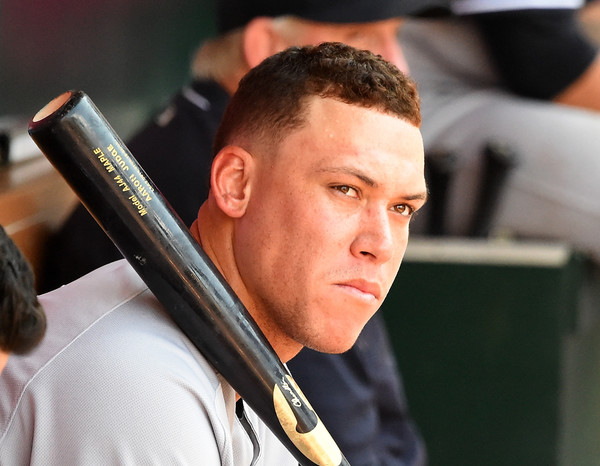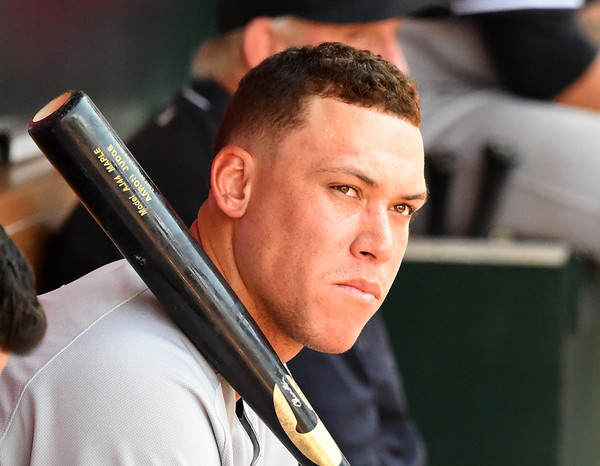 The recent Yankees' Winter Warmup was a nice touch to the offseason. Deep within the monotony of the winter when you're mostly refreshing Didi Gregorius' Instagram, the Yankees gave fans a chance to interact with their players. Yet, at the same time, fans also got a glimpse of a completely different version of the Bronx Bombers.
If this type of event had been held six years ago, the headliners would have been obvious. Derek Jeter, Mariano Rivera, Alex Rodriguez, Andy Pettitte, Jorge Posada, CC Sabathia, etc. The veteran stalwarts you know and love. The guys you've watched win titles and know exactly what to expect when they hit the field come that spring.
But those weren't the guys put front and center (yes, CC took part on the Thursday of the event). How about a lineup of Chance Adams, Clint Frazier, James Kaprielian, Justus Sheffield, Gleyber Torres? Readers of River Avenue Blues are no doubt familiar with the next wave of the 'Baby Bombers' but they are far from household names for the average Yankees fan at the moment.
But they are the ones that the Yankees put front and center. That's startling. For 20 years, it's been essentially one core, a high-priced roster of aging stars with a rotating cast around them. The farm system has had its ups and downs, mostly downs, and filled in a few roster spots, producing a star (Robinson Cano), trade chips and some regulars since the turn of the century.
Cano or Brett Gardner were able to ease into the lineup to an extent, finding their footing while the veterans were the ones relied upon to produce wins. Sure, a Phil Hughes or Joba Chamberlain came with extraordinary expectations, but that was primarily once they put up big numbers. Jesus Montero would have been hyped to no end in 2012 after one month of beautiful home runs and general hitting promise, but he was instead one of the aforementioned trade chips.
Now it's the prospects that are in the spotlight. Not just Gary Sanchez or Aaron Judge, guys who at least have received their first cups of coffee. Frazier, Sheffield and Torres have been in the organization for six months. Adams has been a starter for one year. Kaprielian threw 18 innings before the Arizona Fall League last year. Those five players, all among MLB.com's top-100 prospects besides Adams, have played 30 combined games above Double-A, all by Frazier. Besides Judge, the Yankees' other members of the top-100 are Jorge Mateo, who is still in Tampa, and Blake Rutherford, perhaps the prospect with the most upside but one who was drafted less than a year ago.
I know I'm not alone in feeling weird. Don't get me wrong, I'm excited beyond belief to see the development that will come in 2017, whether it's from highlight packages or Down on the Farm posts. But where there's excitement is also the dread. Because there will be growing pains … a lot of them. There are going to be times when we will shake our heads. At the big league level, Sanchez likely won't be on a 60-homer pace in 2017. Judge is going to keep striking out as he has done at every level early on before he fully adjusts if he even can make that next step with his biggest challenge yet. Greg Bird is not going to be Mark Teixeira defensively and that shoulder surgery is a concern for him offensively.
In the minors, there will be even more growing pains. Torres faces the challenge of a pitcher-friendly Eastern League and Waterfront Park. Frazier continues to try and overcome his strikeout woes as he plays his first full season in Triple-A. Adams, Kaprielian and Sheffield (as well as Jordan Montgomery, Ian Clarkin and others) will need to prove themselves at new levels.
It's important to keep in mind with all of these guys that development for a prospect is almost never a straight path. Sanchez is a great example with his early promise, his setbacks with questions of maturity and then having everything come together all at once last year. Judge seemingly struggles at the start of each new level before finding his footing and learning how to excel.
But we also can't get too high when one of the guys in the minors has a hot week or two. The second Didi Gregorius makes an error or goes into a prolonged slump that coincides with a losing stretch, there will be a clamor from some to call up Torres all the way from Trenton. There needs to be plenty of patience, even if someone hits the way people hope Torres will hit.
There are also going to be the guys who take steps back – or at least sideways – like Mateo did last year, but with so many top prospects, some guys are also bound to take that next step, realize their potential and get us more excited than we are now. This season will be about embracing those big steps and even the little ones. To borrow a phrase from another franchise on the ride, it's time to "trust the process."
And that brings me back to the Winter Warmup. Sure, Adams and Kaprielian aren't guys who the average fan might know right now. Many might only know Frazier or Torres by the head shots put on TV broadcasts explaining what the Yankees got back for Andrew Miller and Aroldis Chapman. But this season will be about embracing those fresh faces, warts and all, the Yankees put front and center at the Winter Warmup, with the hope that they'll be front and center for the next championship runs.