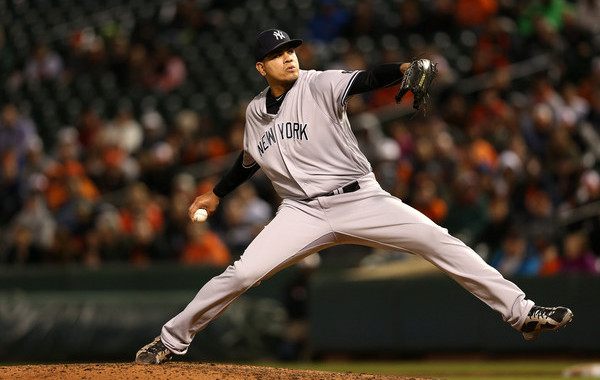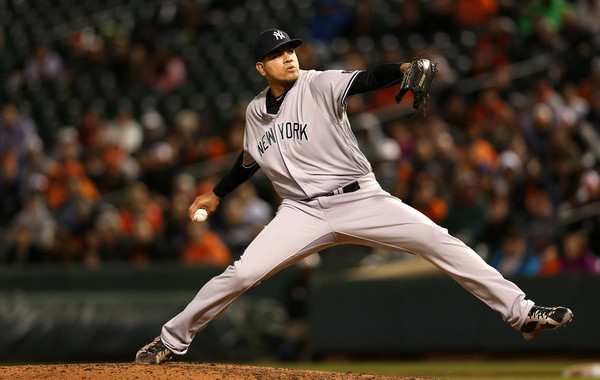 Earlier this evening, the various World Baseball Classic rosters were announced during a live MLB Network broadcast. Bits and pieces of the rosters have leaked over the last several months. Now they're all official.
A total of ten Yankees, including three-sevenths of their projected Opening Day bullpen, will participate in the tournament. Here are the full rosters (PDF link) and here are the various Yankees:
Dominican Republic: Dellin Betances, Luis Severino
Canada: Kellin Deglan
Colombia: Tito Polo, Donovan Solano
Israel: Richard Bleier
Italy: Tommy Layne
Mexico: Gio Gallegos
Netherlands: Didi Gregorius
USA: Tyler Clippard
Michael Pineda was listed on a version of the Dominican Republic roster that leaked earlier today, but he wasn't on the final roster. Huh. Severino is part of the Dominican Republic's "Designated Pitcher Pool" and won't play in the first round. Teams can add two pitchers from their DPP after each round.
Bleier is on the DPP for Israel, and since they're not expected to make it out of the first round, chances are he won't leave Spring Training. Everyone else is on the WBC active roster. Gallegos is ostensibly competing for a big league bullpen spot, and I can't help but wonder if being away from the Yankees will hurt his chances.
I kinda had a feeling Clippard would sneak on to the Team USA roster. They were never going to get all their top relievers, and he figured to be among the second tier arms they turned to. Clippard will join former Yankees Andrew Miller and David Robertson in the Team USA bullpen. That'll be fun. Bring them back with you, Tyler.
Cuba doesn't allow expatriates to represent the country, so no Aroldis Chapman in the WBC. Gary Sanchez declined an invitation to play for the Dominican Republic because he wants to spend his first Spring Training as the starting catcher learning the pitch staff and whatnot. Masahiro Tanaka also declined to play for Japan.
Aside from those guys, the only other players in the Yankees organization who I thought might sneak on to a WBC roster were Luis Cessa (Mexico), Evan Rutckyj (Canada), and Carlos Vidal (Colombia). Vidal was on Colombia's roster for the qualifying round last spring, but has since being dropped.
The 16-team tournament begins March 6th and will end with the Championship Game at Dodger Stadium on March 22nd. Here is the full WBC schedule.