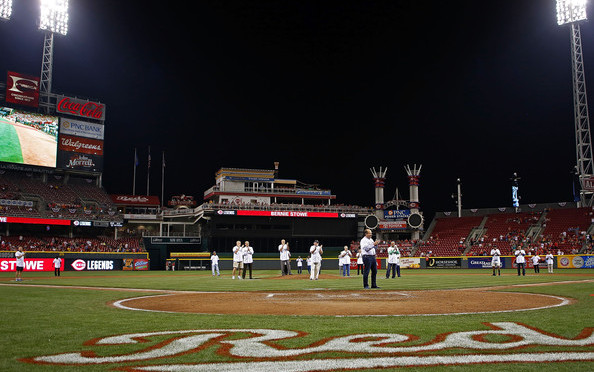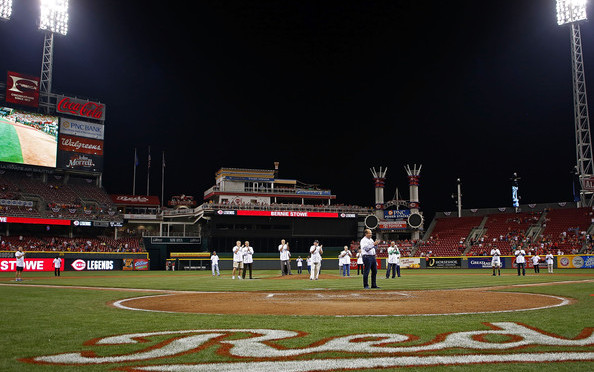 For all intents and purposes, the Yankees played four games in three days this weekend. They beat the Cubs on Friday, beat them again Saturday, then tied the first game of Sunday's doubleheader before winning the second. That 18-inning game was a grind, huh? It took a lot out of me just watching it. Imagine playing in it? The Yankees must be gassed.
Anyway, the Yankees are back at it today in a new city. They're in Cincinnati for a quick two-game series with the first place (!) Reds. Are they tired? Yeah, probably. But that's baseball. Sometimes you win, sometimes you lose, and sometimes you play 18 innings. Hopefully there's no hangover and the Yankees keep playing well. Here is the Reds' lineup and here is the Yankees' lineup:
LF Brett Gardner
RF Aaron Hicks
1B Matt Holliday
CF Jacoby Ellsbury
C Gary Sanchez
SS Didi Gregorius
3B Chase Headley
2B Ronald Torreyes
RHP Masahiro Tanaka
It is cloudy and cool in the Queen City, and there are some sprinkles in the forecast. Nothing that should delay the game or anything. They might have to play through some drizzle. Tonight's game will begin at 7:10pm ET and you can watch on YES. Enjoy the game, which I hope will last only nine innings.
Roster Move: As expected, the Yankees called up a fresh arm for the bullpen. Chad Green was called up and Rob Refsnyder was sent down, the team announced. Jonathan Holder and Chasen Shreve get to stick around after their kick ass performances last night. This is more evidence the bullpen shuttle is dead. In the post, those two would be halfway to Scranton already.  Green was scheduled to start for Triple-A Scranton yesterday before their rainout. He's good for super long relief tonight, which I pray will not be necessary.