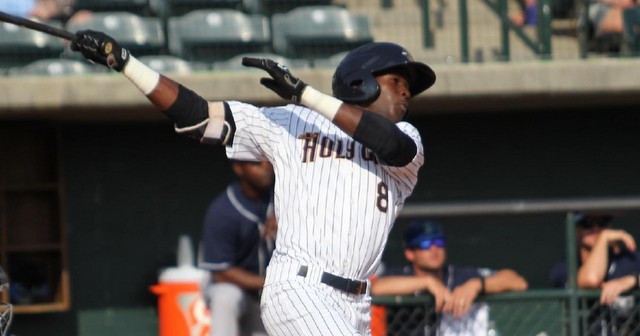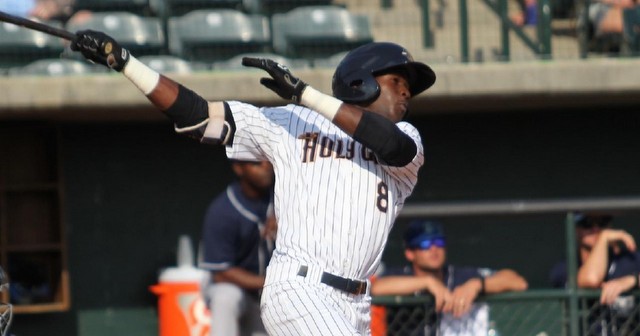 Earlier today MLB announced the rosters for the 2017 Futures Game, and the Yankees are sending two players to baseball's annual top prospect showcase: right-hander Domingo Acevedo and outfielder Estevan Florial. It is the first Futures Game selection for both players. Here are the World Team and Team USA rosters.
Acevedo, 23, has climbed from High-A Tampa to Triple-A Scranton this season, and has a 3.16 ERA (2.72 FIP) with 26.0% strikeouts and 5.5% walks in 15 starts and 94 innings. I ranked him as the 15th best prospect in the farm system before the season and the 13th best prospect in the system in my pre-draft update, though I've always been the low man on Big Sunday.
The 19-year-old Florial is having a breakout season with Low-A Charleston. He's hitting .310/.388/.522 (159 wRC+) with ten homers and 13 stolen bases despite a 30.9% strikeout rate. Florial still swings and misses a bunch, but man, when he connects, the ball goes a long way. His tools are LOUD. I ranked Florial as the 16th best prospect in the system before the season and 14th before the draft.
The Futures Game rosters are selected by MLB with help from the MLB Scouting Bureau and Baseball America. Teams do have input and will often hold players out of the game if they're considering a big league call-up. Two years ago the Yankees reportedly held Luis Severino out prior to his second half call-up. Maybe Chance Adams isn't going for that reason. Also, I imagine SS Gleyber Torres received plenty of consideration before his injury.
Last year Jorge Mateo and Gary Sanchez represented the Yankees at the Futures Game. (Clint Frazier represented the Indians.) The year before that it was Sanchez and Aaron Judge. The year before that it was Severino and Peter O'Brien. This year's Futures Game will be played Sunday, July 9th at Marlins Park. Edgar Renteria and Charles Johnson will serve as managers.