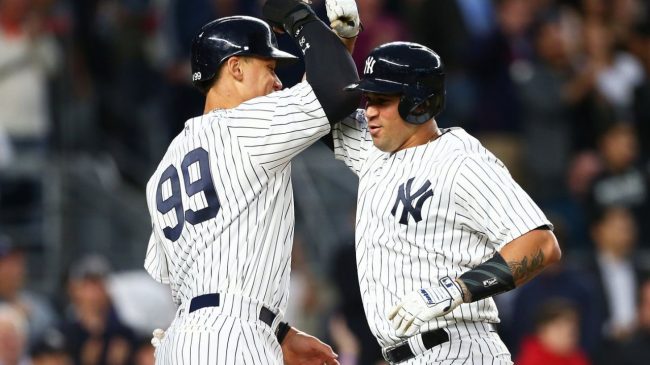 This is the first time that I have ever been excited for the Home Run Derby. I've enjoyed watching it before, to be sure, and I will never cease to be amazed by the towering shots that most of the competitors are capable of hitting on a year-to-year basis – but it has never before felt like must-see TV. And, despite my own Yankees fandom, it isn't just because of Aaron Judge and Gary Sanchez.
Well, to be fair, it is mostly because of Judge and Sanchez. At the same time, though, I'm excited to see Giancarlo Stanton and Miguel Sano, who were jockeying for the "most impressive batting practice" crown before Judge arrived on the scene. I'm similarly stoked to see Cody Bellinger come to the plate, as he has essentially played the role of Aaron Judge West this year. And seeing MLB use this event as an opportunity to market three young, blossoming stars in NYC and Los Angeles is basically a feather in its cap.
Here is tonight's bracket: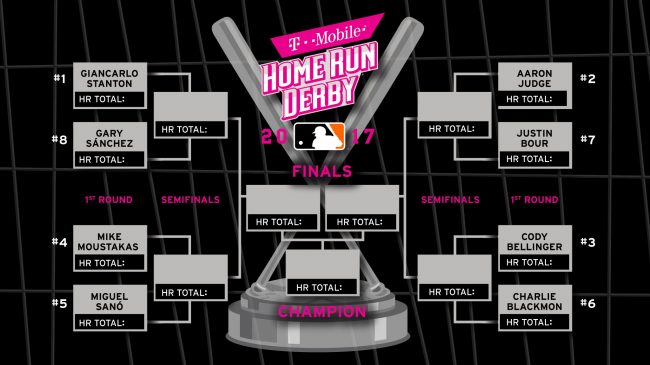 This sets up the possibility of a Judge vs. Bellinger semi-finals, and a Judge vs. Stanton (or Sanchez) finals. It's rare that something as simple as a bracket is intriguing, but here we are.
The Home Run Derby will begin at 8 PM EST, and will be broadcast on ESPN. Feel free to discuss the derby and anything else (that isn't religion or politics) here.