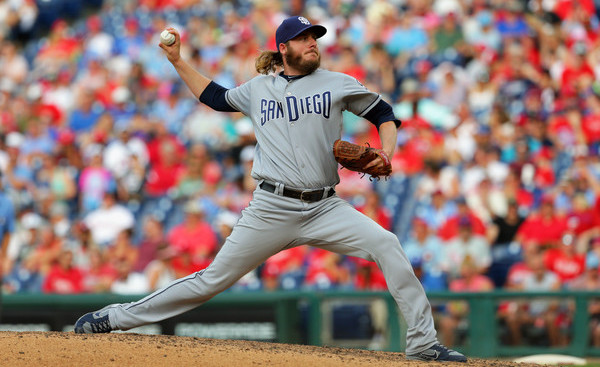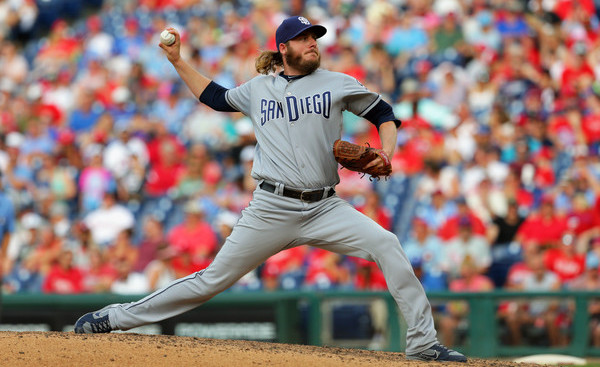 The 2017 trade deadline is exactly three weeks away, which means the trade rumor mill is really going to start to heat up soon. Pretty much right after the All-Star break. Here's the latest on the Yankees.
Yankees will be "careful buyers"
All the recent losing has complicated the Yankees' deadline plans. A few weeks ago they were clear cut contenders with the motivation to buy. Now they're on the postseason bubble — they are 3.5 games back of the Red Sox in the AL East and essentially one game up on a wildcard spot — and it's unclear whether buying would be a smart move. During a YES Network interview yesterday (video link), Brian Cashman said the Yankees will be "careful buyers."
"I think our interest would be buyers, but I think we're gonna be careful buyers. We have a long-term plan that I think people are seeing excitement from. We're definitely not gonna deviate from that. But also, part of that long-term plan is, in the short term, winning now and putting out the best effort possible, but not at the expense of what we feel can lead us to more championships … In the next three weeks, Hal Steinbrenner and myself and our entire staff will be trying to do a better job of legitimately plugging holes, if possible. So far I can tell you that sticker prices are pretty high and we're saying no to a lot of (trades) that have currently been presented to us. But you keep working through it."
One thing to keep in mind: Hal didn't want to sell last year. He only gave the okay after Aroldis Chapman turned down a contract extension. I suppose the Yankees could sell again if they keep slipping in the standings, but the trade deadline is only three weeks away, and I don't think they'll fall that much. My guess is the Yankees will buy, but not buy big. Maybe a stopgap first baseman and some bullpen arms. I would be surprised if they trade a top prospect.
Yankees, Padres have talked Hand, Maurer
According to Joel Sherman, the Yankees and Padres have talked about relievers Brad Hand and Brandon Maurer. San Diego did ask about Gleyber Torres recently but Sherman says it's understood they're not getting a prospect of that caliber for a reliever. One Padres official told Sherman the Yankees have enough pieces to do a deal even without their top prospects. "They had a real good system last year, and it has taken another step up this year," said one executive.
Here's my Scouting The Market post on Hand. I'll refer you to that. As for Maurer, the 27-year-old has a 5.60 ERA (2.95 FIP) with 24.3% walks and 4.9% walks this year. He's been hurt by a shockingly low strand rate (52.9%) and the fact he's always been a bit more hittable than his upper-90s fastball and two mid-80s secondary pitches (slider, changeup) would lead you to believe. Maurer, like Hand, is under team control through 2019 as an arbitration-eligible player. I prefer Hand. I've had my fill of these "more hittable than his stuff would indicate" guys.
Yankees have asked about Phelps, Ramos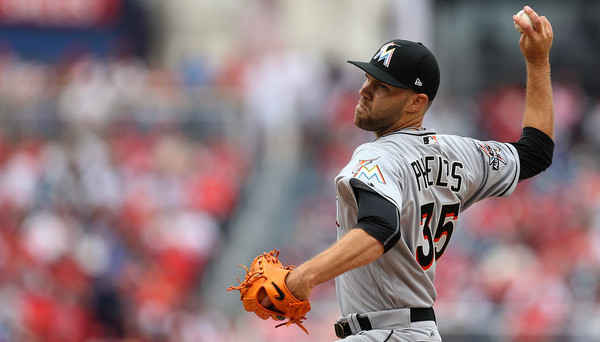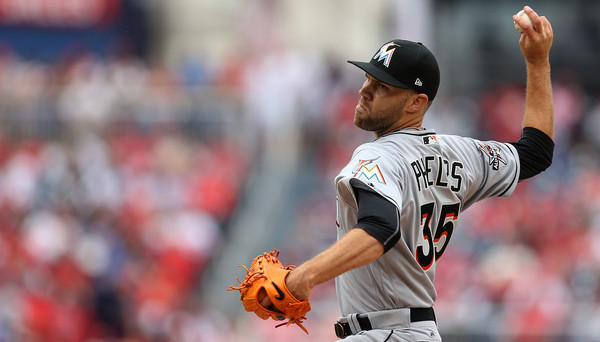 The Yankees have contacted the Marlins about righty relievers David Phelps and A.J. Ramos, reports Sherman. The Marlins are starting to sell off pieces — Adeiny Hechavarria was traded to the Rays a few weeks back — and as relievers with one year of control remaining and not cheap salaries, Phelps ($4.6M) and Ramos ($6.55M) are obvious trade chips. I think both will be moved before the deadline, but what do I know?
Phelps, 30, has a 3.68 ERA (3.54 FIP) with 26.4% strikeouts and 8.8% walks in 44 innings this year. He really broke out in a true short relief role last year — Phelps had a 2.31 ERA (2.75 FIP) out of the bullpen in 2016 — before the Marlins moved him back into the rotation out of necessity. The 30-year-old Ramos has a 3.51 ERA (3.60 FIP) with 29.6% strikeouts and 12.7% walks in 33.1 innings this season. He's always been a cardiac closer. Ramos isn't shy about putting guys on base, though because he misses so many bats, he can get out of jams more often then not. I don't really have a preference here. I think the Padres guys would probably provide more bang for the buck.
Padres, Marlins scouting Yankees heavily
The Padres and Marlins are currently scouting the Yankees' farm system, report George King and Clark Spencer, which obviously ties back into those Hand/Maurer and Phelps/Ramos rumors. King says the Padres have sent assistant general manager David Post to watch Triple-A Scranton recently. Spencer says the Marlins are simply "focusing heavily" on New York's system. (And several other teams too.)
I'm kinda curious to know when Post was scouting the RailRiders because the Yankees have called up many of their best prospects within the last two weeks. Chance Adams and Miguel Andujar are still down in Triple-A, but others like Tyler Wade, Dustin Fowler, and Clint Frazier are all in the big leagues. Hmmm. Maybe the Padres will be really sold on Billy McKinney's recently hot streak or something. Anyway, potential sellers are scouting the farm system of a potential buyer. News at 11.