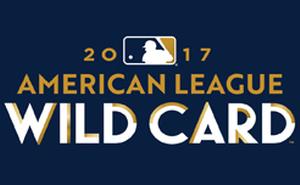 So here we are. The Wild Card Game. The Yankees enjoyed a tremendously successful regular season, one in which they went 91-71 with the sport's second best run differential (+198), but a few too many blown leads mean they'll play for their season tonight. One tricky hop or one ball juuust fair inside the line can change everything. Baseball can be like that sometimes.
If nothing else, the Yankees are coming into the Wild Card Game hot. They went 20-9 with a +69 (nice) run differential in the season's final month. The Twins, meanwhile, went 15-14 with a +42 run differential in the final month, and six of those 15 wins came against the ain't even tryin' Tigers. That's … good for the Yankees? I dunno. I reckon it means nothing whatsoever tonight.
Are the Yankees a better team than the Twins? Almost certainly. Everything that happened in the regular season points in that direction. But in one individual game, the best and most talented team doesn't always win. The team that executes best tends to win. So hope for that. Good execution allowing the more talented team to win. Here are the starting lineups for tonight's game:
Minnesota Twins
1. 2B Brian Dozier
2. 1B Joe Mauer
3. SS Jorge Polanco
4. LF Eddie Rosario
5. 3B Eduardo Escobar
6. RF Max Kepler
7. CF Byron Buxton
8. C Jason Castro
9. DH Robbie Grossman
RHP Ervin Santana
New York Yankees
1. LF Brett Gardner
2. RF Aaron Judge
3. C Gary Sanchez
4. SS Didi Gregorius
5. 2B Starlin Castro
6. 1B Greg Bird
7. CF Aaron Hicks
8. DH Jacoby Ellsbury
9. 3B Todd Frazier
RHP Luis Severino
The weather tonight? Pretty much perfect. Nice clear skies and no rain in the forecast. A good night for someone's season to end. Tonight's game will start at 8pm ET and ESPN will have the broadcast. Enjoy the game. No matter what happens, this season was fun as hell.