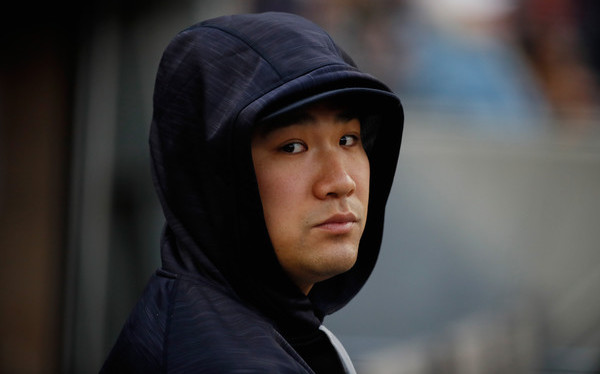 Last year, when the Blue Jays went 9-4 against the Yankees in the second half, Masahiro Tanaka was the only starter to put up much of a fight against the Toronto offense. He made three starts against the Blue Jays after the All-Star break. The result: 22 IP, 12 H, 3 R, 3 ER, 3 BB, 20 K. The Jays wrecked all sorts of pitching late last year, but they couldn't touch Tanaka.
Tanaka and the Blue Jays will meet tonight for the first this season, and unfortunately nothing that happened last year matters now. Tanaka's second half success against Toronto doesn't mean anything today. It's a new season. The Yankees and Blue Jays are going to beat up on each other all summer — hopefully the fight isn't so one-sided this year — and these head-to-head games are going to play a huge role in deciding the AL East. Here is the Jays' lineup and here is the Yanks' lineup:
It is cloudy and cold in Toronto, so I assume the Rogers Centre roof is closed. I'm sure the Yankees don't mind. They've played in nothing but temperatures near freezing so far this year. Tonight's game will begin a bit after 7pm ET and you can watch live on YES. Enjoy the game, y'all.
Injury Update: Nick Rumbelow will have his Tommy John surgery this Friday. We heard yesterday Rumbelow needs his elbow rebuilt. He hurt himself over the weekend. Sucks.