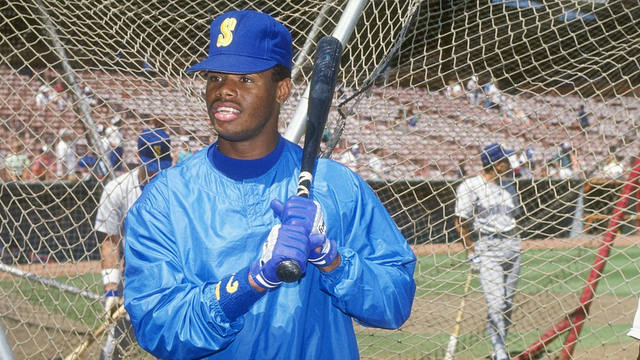 The 2016 Hall of Fame ballot was announced Wednesday night, and two new players are heading to Cooperstown: Ken Griffey Jr. and Mike Piazza. Jeff Bagwell fell a handful of votes short of induction. Griffey was on the ballot for the first time, Piazza the fourth time. Both are super duper deserving of Cooperstown. The full voting results are available at the BBWAA's website.
Griffey appeared on 99.3% of the ballots, a new record. Tom Seaver held the previous record at 98.8%. Piazza received 83.0% of the vote. Players need 75% for induction. Interestingly, Piazza received 19 fewer votes than last year, but his voting percentage increased because the BBWAA eliminated 109 legacy voters. Those are voters who have not actively covered baseball for ten years.
Believe it or not, Griffey is the first No. 1 overall pick to be elected to the Hall of Fame. He was the top pick in 1987. Reggie Jackson had been the highest drafted Hall of Famer (No. 2 in 1966). Piazza, on the other hand, is now the lowest drafted Hall of Famer ever. He was a 62nd round pick in 1988. John Smoltz had previously been the lowest drafted Hall of Famer (22nd round in 1985).
As for the former Yankees, Tim Raines received the highest voting percentage at 69.8%. Next year is his final year on the ballot and I think he'll get in. Mike Mussina received a nice bump from 24.6% to 43.0%. Lee Smith (34.1%), Gary Sheffield (11.6%), Mike Lowell (0.0%), and Randy Winn (0.0%) all fell well short of induction. So did Barry Bonds (44.3%) and Rogers Clemens (45.2%). Blah.
Among the notable players joining the Hall of Fame ballot next year are Ivan Rodriguez, Manny Ramirez, Vlad Guerrero, and Jorge Posada. Posada is the first member of the Core Four to hit the Hall of Fame ballot and that's pretty cool. Hip hip!