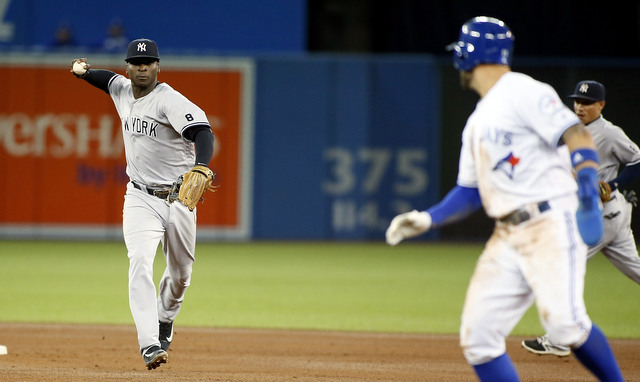 Want to hear something crazy? The Yankees are 1-9 in their last ten games against teams other than the Rays. They're 5-2 against Tampa during that time, but yeah, 1-9 against the not-Rays is really bad.
The Yankees have looked every bit as bad as that 1-9 record too. They're not scoring, the pitching staff is held together by duct tape, and these days the defense hasn't looked so hot either. And yet, they're still alive in the postseason race. Extreme long shots? Yup. But still alive. Here is the Blue Jays' lineup and here is the Yankees' lineup:
The internet tells me it is a little on the cool side but otherwise lovely in Toronto today, which means the Rogers Centre roof should be open. This afternoon's game will begin at 4:07pm ET and you can watch on WPIX locally and MLB Network nationally. Enjoy the game.