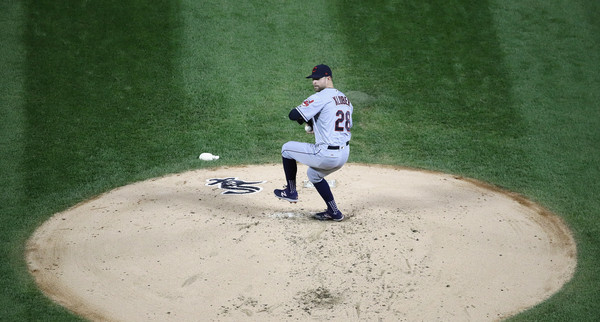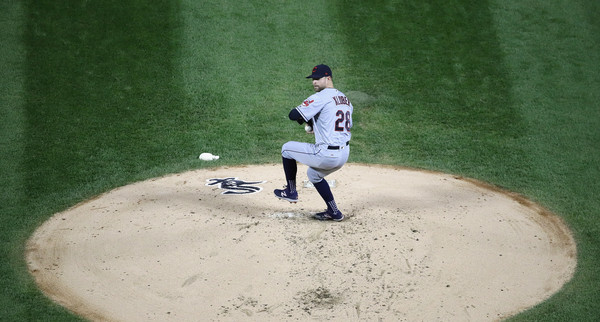 A few hours before the Yankees won last night's Wild Card Game, Indians manager Terry Francona announced Trevor Bauer, not Corey Kluber, will start Game One of the ALDS tomorrow. Kluber is, by almost any measure, the best right-handed pitcher in the AL and the likely AL Cy Young winner. The Tribe are instead giving the ball to Bauer.
"We're trying to get as much flexibility as we can. There are a lot of factors, but I think we set it up (well). We didn't try to over-complicate it," said Francona to Jordan Bastian. "I think for a number of reasons, it makes good sense … The biggest thing was keeping him on his five-day. That was really important to Kluber. That was really the only way we could do it."
Long story short, the Indians are starting Bauer in Game One because they feel he is better equipped to come back on short rest in Game Four, if necessary. (It'll be Josh Tomlin if they don't bring Bauer back on short rest.) They don't want to use Kluber on short rest (yet) after asking him to do it three times last postseason, including twice in the World Series. As it stands, he can now start Game Two and then Game Five on normal rest. There's a lot going on here, so let's talk out how this affects the Yanks.
1. It gives the Yankees a better chance to win Game One. This is very simple. Trevor Bauer is not as good as Corey Kluber, thus the Indians' chances of winning Game One decrease while the Yankees' chances of winning Game One increase. How much, exactly? Eh, that's up for debate. But I'd rather face Bauer than Kluber in any game, let alone a postseason game, roughly a zillion times out of a zillion.
I love Francona as a manager, he's the best in the business as far as I'm concerned, but I can't help but wonder if he and the Indians are getting a little too cute here. In the LDS era, the team that wins Game One in the best-of-five series has gone on to win the series 71% of the time. I get the big picture view the Indians are taking, but geez, if this were the Yankees, I'd want them to just start the best pitcher in the league in Game One and try to take an early series lead. In the postseason, the most important game is always the next game on the schedule.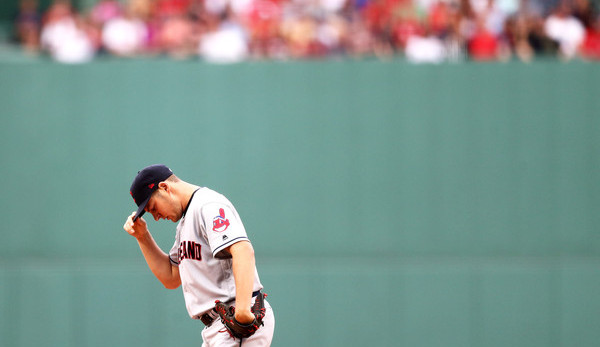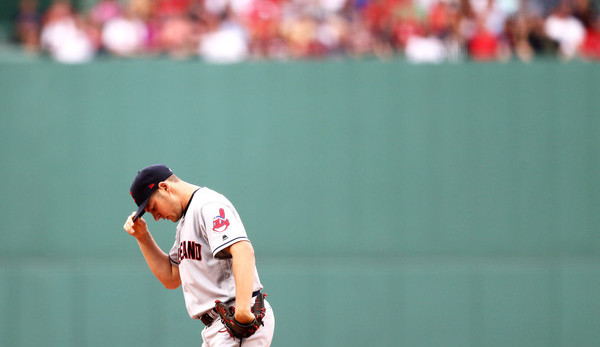 2. Expect Bauer's leash to be short tomorrow. As we saw last year, Francona is very aggressive with his bullpen in the postseason, and there's no reason to think this year will be different. Should Bauer struggle early, it won't be long before Andrew Miller starts warming up. And because the Indians have Kluber lined up for Game Two and can reasonably expect him to pitch deep into the game (because he's so damn good), Francona might push his top relievers a little more than usual in Game One, knowing he probably won't need them as much in Game Two.
Point is, the Yankees are going to have to capitalize on Francona's decision to start Bauer over Kluber in Game One by actually scoring runs against Bauer, before he gets the hook and bullpen comes into play. Bauer faced the Yankees twice during the regular season, both times in the second half, and allowed two runs in 13 innings. If he does something like that again, the Yankees are in trouble. The bullpen will ready to go at a moment's notice.
3. Game One is basically a must win. No, it is not a literal win or go home must win, but the Yankees do not want to be down 1-0 in the series with Kluber lined up for Game Two. That's a good recipe for a quick 2-0 series deficit. Even with Chad Green and David Robertson presumably available for Game Two, facing Kluber down in the series is a tough assignment. Every postseason game is important, and that is especially true when trying to avoid having your back up against the wall against a guy like Kluber.
4. It's gonna rain Friday. The current weather forecast calls for rain pretty much all day in Cleveland on Friday, meaning Game Two might get postponed. Should that happen, the game would be played Saturday, during the scheduled off-day, and Games Two through Four would be played three consecutive days. That'll screw up each team's bullpen deployment a bit. It's also ruin the whole "start Kluber on regular rest in Game Five" plan. If Game Two gets rained out and he has to pitch Saturday instead, Kluber would have to start Game Five on short rest. Hmmm.
* * *
Joe Torre used to say Game Two was the biggest game of the series because you had a chance to go up 2-0 or down 0-2, and that's why he always started Andy Pettitte in Game Two. He trusted Andy. Of course, that's easy to say when you have David Cone or David Wells or Rogers Clemens or Mike Mussina to start Game One, not Trevor Bauer. But that's pretty much the approach the Indians are taking. They're starting their best in Game Two.
With Kluber looming, the Yankees don't want to lose Game One and fall behind in the series. They don't want to lose Game One and fall behind in the series no matter who is pitching Game Two, but with Kluber set to pitch that game, if feels like there's even more urgency to win Game One. It does to me, anyway. Hopefully the decision to start Bauer backfires and the Yankees can pick up a Game One win against a pitcher not as good as Kluber. If they do that, suddenly it'll be Kluber on the mound feeling that urgency in Game Two.