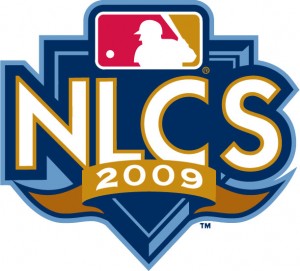 Two full days after the Phillies made a remarkable comeback against Huston Street and the Rockies in Game Four of the National League Division Series, the Championship is finally ready to get underway. It's not as bad as the brutal four day layoff the Yankees and Angels have to endure, but it's bad enough.
In case you forgot, this year's NLCS is a rematch of last year's NLCS, except the Dodgers have home field advantage this year, not the Phillies. Cole Hamels will start the series off for the Phightin's, the same way he did last year. Los Angeles will counter with the Clayton Kershaw, who graduated high school just three years ago. Since their lineup is loaded with lefty power hitters, the Phillies might have their hands full with young southpaw, who held lefties to a .173-.237-.252 batting line this year.
TBS is carrying the game (and the entire series), with first pitch scheduled for 8:07pm ET. Here's the lineups:
Philadelphia
Jimmy Rollins, SS
Shane Victorino, CF
Chase Utley, 2B
Ryan Howard, 1B
Jayson Werth, RF
Raul Ibanez, LF
Pedro Feliz, 3B
Carlos Ruiz, C
Cole Hamels, SP (10-11, 4.32 regular season)
Los Angeles
Rafael Furcal, SS
Matt Kemp, CF
Andre Ethier, RF
Manny Ramirez, LF
James Loney, 1B
Casey Blake, 3B
Ronnie Belliard, 2B
Russell Martin, C
Clayton Kershaw, SP (8-8, 2.79 regular season)
Use this thread to chat about the game, or whatever else you please. Just make sure you follow the guidelines and be cool to each other.