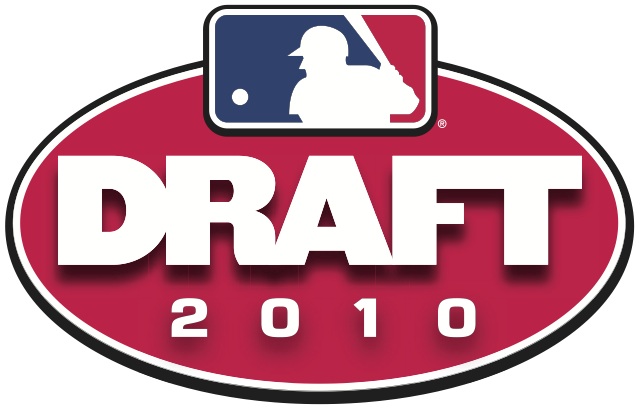 It's the most wonderful time of the year, MLB Draft Day. D-Day has historically been one of the busiest and most trafficked days of the year for us at RAB, so we need to take a moment and lay down some ground rules and explain how this thing is going to go down.
First and foremost, please take a second to review our Commenting Guidelines. Even if you've been with us since day one, give them another look as a refresher.
Secondly, the draft is three days long this year, and I'll be liveblogging all three days. The liveblog will mostly be me relaying news, sharing thoughts, taking questions, etc., but the liveblog posts will also serve as a draft open thread. Please keep your draft related comments there. We'll obviously have plenty of non-draft content on the site as well, so keeping your discussions in the appropriate threads will make everyone's life easier.
I will also be posting short capsules on select players after the Yanks pick them. I won't write up a capsule for every player the Yanks pick, just the notable ones. For example, here's Slade Heathcott's capsule from last year. Use these posts to discuss that player and that pick only, any other draft talk should go back in the draft open threads. No one likes to repeat themselves in a bunch of different spots, so this is to everyone's benefit.
It's unlikely to happen because we've since upgraded to a dedicated server, but we have experienced technical difficulties on draft day before, and I suppose there's still a chance the site may crash at some point. I'm hopeful the liveblog will help alleviate the load on the servers, but who knows. The important thing to know is that if the site does crash, you have to please be patient. Hitting refresh a million times a minute will only make it worse. Wait a minute or two before you try to reload the site. We're fully aware of it whenever the site goes down, and trust us, we're doing all we can to get it back up and running.
Finally, the best way to follow along with all of the draft content we'll have over the next three days (and beyond) is to subscribe to our draft feed. You should also subscribe to our regular RSS feed so you don't miss anything else. If you're not familiar with RSS feeds, check this site out. Basically, an RSS reader like Google Reader will bring the information right to you, so you won't have to check your favorite sites multiple times per day. Once you start using one, you'll wonder how you ever lived without it. Other than RSS, you can also follow RAB on Twitter @RiverAveBlues or @RABFeed. We use the former for random thoughts or to discuss stuff things with you guys, while the latter just automatically tweets a link to each new post. You can also follow the three of us individually @mikeaxisa, @bkabak, and @joepawl. And finally, there's also our Facebook page.
Draft day is without a doubt one of the most exciting days of the year, and we ask that you follow along with our ground rules to make it a more enjoyable experience for everyone. Thanks in advance.