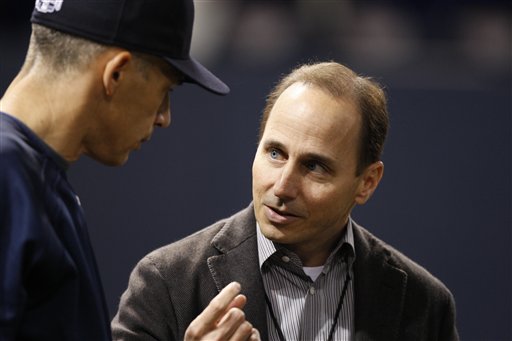 The first official day of the GM Meetings has come to a close, at least in theory. Like I said on Monday, the hot stove is a 24/7 business, so who knows what could happen overnight. Obviously, the big news from Tuesday involved Dan Uggla, who was dealt to the Braves for the low, low price of (All Star) Omar Infante and former Yankee prospect Mike Dunn. I know they're just getting one year of Uggla before free agency, but damn. You mean someone else wouldn't top that?
Anyway, let's round up today's miscellaneous items, with the source in parenthesis again…
And finally, former Yankee GM Bob Watson announced that he will retire at the end of the 2011 season. Watson is currently MLB's VP of Rules & On-Field Operations, meaning he disciplines players and what not, but he ran the Yankees' ship from in 1996 and 1997, bridging the gap between Gene Michael and Cashman. He was a helluva player before that, hitting .295/.364/.447 with 184 homers in a career that spanned from 1966 to 1984. Watson played mostly for the Astros, but he also had stints with the Red Sox, Yankees, and Braves. Congrats on the retirement, Bob.