We know that the Yankees are actively seeking a second left-handed reliever this offseason, but so far the only movement they've made on that front involves signing Andy Sisco and Neal Cotts to minor league contracts. They have expressed interest in Pedro Feliciano, but he's not exactly the most desirable option. I'll continue to dream of Randy Choate, but I'm not getting my hopes up.
We have to remember that free agency isn't the only way to acquire players, however. It may be the most efficient given the team's vast resources, but there are plenty of other ways of securing talent. In fact, both of the Yankees current lefty relievers (Damaso Marte and Boone Logan) were acquired via trade. In this post I want to look in another direction, the Rule 5 Draft. New York's recent history in the Rule 5 isn't great (Jamie Hoffman in 2010, Josh Phelps in 2007), but it's a lot easier to hit on a relief specialist than a bench player. Let's look at some available lefty arms, starting with a former big leaguer…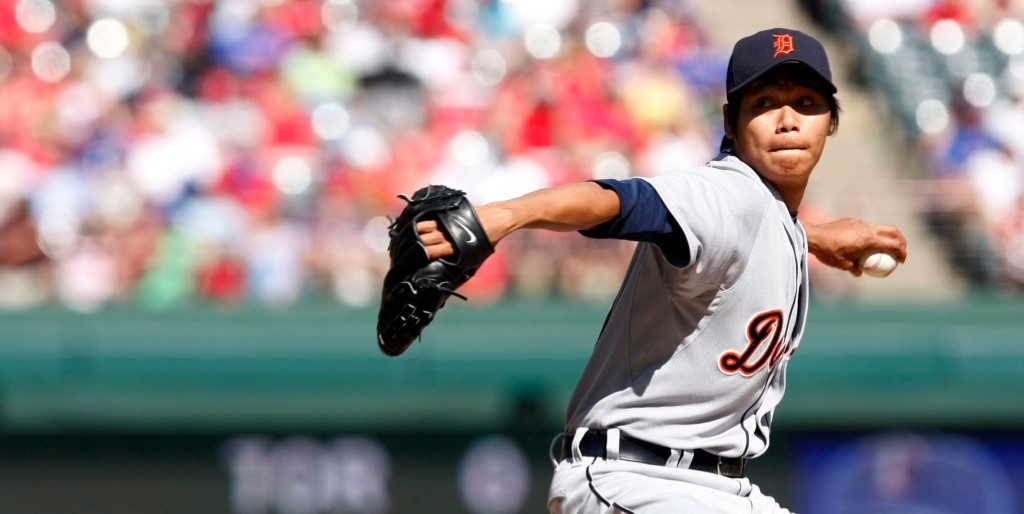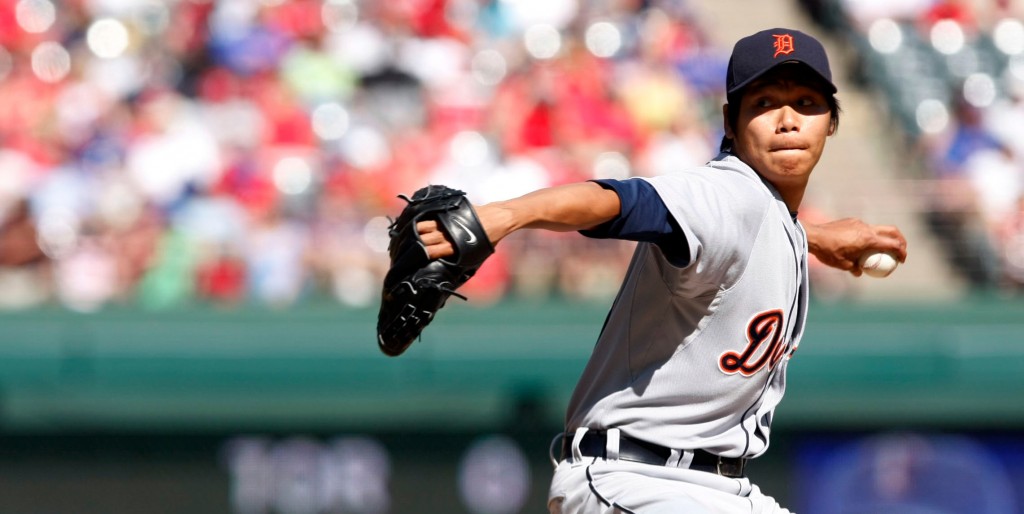 Fu-Te Ni, Tigers
You've probably heard of Ni, who's been up with Detroit in each of the last two seasons. They recently outrighted him off the 40-man roster, exposing him to the Rule 5 Draft. Ni's a traditional LOOGY, with a funky low arm slot delivery and a big old breaking ball that's allowed him to hold lefties to a .276 wOBA in the big leagues (.357 vs. RHB). There's really not much to break down here, he is what he is, and that's a recently turned 28-year-old that throws left-handed and has no fewer than four years of team control left. This is the kind of player the Rule 5 Draft was made for.
Scott Diamond, Braves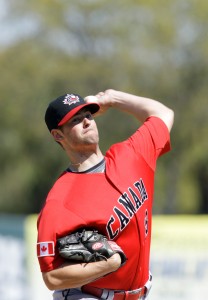 Signed as an undrafted free agent back in 2007, the 24-year-old Diamond make a strong first impression in his first attempt as full season ball in 2008 by posting a 3.13 FIP in 152.2 innings. The success continued into 2009 (3.26 FIP in 131 IP), then again into 2010 (3.22 FIP in 158.2 IP). Atlanta has a strong farm system and a lot of players worth protecting, so Diamond was a 40-man roster crunch casualty and left exposed to the Rule 5 Draft.
Diamond's repertoire is suited for battling both left-handers and right-handers. He pounds the zone with three pitches: a low-90's fastball backed by a curveball and changeup that qualify as no worse than average. He held both lefties and righties to a ~.250 average and ~.650 OPS against in 2010, and his strikeout numbers are solid (7.27 K/9 over the last two seasons). It's not crazy to think that a shift to relief could add a few ticks to Diamond's fastball and improve those strikeout numbers. Some team could pop him as a starter, but relief could be his ultimate role.
Jeremy Horst, Reds
A 21st round pick back in 2007, the 6-foot-4, 220 lb. Horst was outstanding during his first full season in Cincinnati's system (2.48 FIP in 102 innings), but he struggled the next. After a 4.57 FIP in 162 innings last season, the Reds shifted Horst to the bullpen this spring and kept him there all season. The result was a career revival, more specifically a 2.30 FIP (9.4 K/9, 2.2 BB/9) and just two homers allowed in 72 innings across three levels. The Reds declined to add him to the 40-man roster after the season, so he's available to any team willing to keep him on their 25-man roster for all of 2011.
Since we're talking about a potential lefty specialist, we need to dig a little deeper, and therein lies the problem. Lefties hit .302/.342/.715 (!!!) off of him last season, righties .231/.282/.478. Why? Because he's a changeup pitcher without much else, so there's no weapon to consistently combat same-side batters. When Horst missed spots with his change, he's paid dearly as those slugging percentages suggest. While it would be nice to bring in a second lefty capable of facing right-handed batters as well, the equipment isn't there for Horst to get the job done at the major league level just yet. For shame.
* * *
I suspect the Yanks are looking for someone more established to serve as their second lefty since it's entirely possible that Logan's second half success was a mirage. The Rule 5 Draft might not be the avenue they want to travel, but it's virtually harmless. The worst that could happen is that the player stinks in Spring Training and is lost on waivers at the end of March, in which case they're out $50,000. Big whoop. If they do decide to take someone in the Rule 5 for the second straight year, they likely won't get a chance at Diamond. He's prime Rule 5 Draft bait and is likely to come off the board early, though Ni could still available and I'd absolutely give him a chance. Horst, eh.
The Yankees could always surprise everyone and take one of their own players, namely Wilkins Arias. The 30-year-old has done fine work (3.42 FIP) with Double-A Trenton over the last three years, but I would certainly bet against this. If they wanted to keep him, they'd have protected him. They have plenty of open 40-man spots. Filling one of those spots with a cheap, young lefty specialist next week just might be the best way to go.