The cool part about being a Yankees fan is all the history we get to witness. Last season we got to see Alex Rodriguez become just the seventh man to hit 600 homers (and the sixth to hit 610), and the year before we watched Derek Jeter march up the list of career hits as a Yankee, eventually supplanting Lou Gehrig as the leader. The 2011 season won't be any different, with a few very big milestones on tap.
Everyone and their mother knows that Jeter is closing in on 3,000 career hits, and Ben did a fine job pinpointing when that historic hit may come. That one will surely take the cake, overshadowing any other noteworthy career accomplishments that take place. Here's a few of those other milestones that have a chance to be reached during the 2011 season…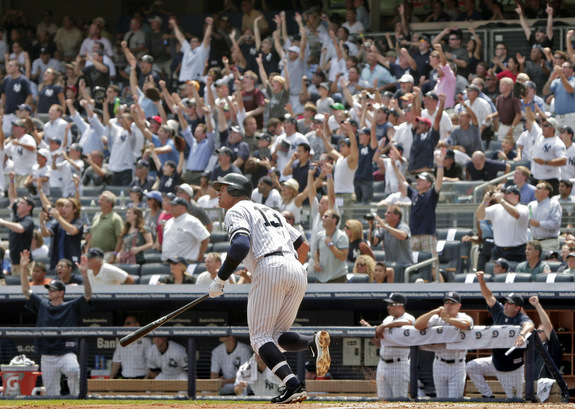 A-Rod – 630 HR & 1,900 RBI
Alex's assault on various record books will be fun to watch in the coming years, and this season he has a chance to both tie and surpass former teammate Ken Griffey Jr.'s career total of 630 homers, moving him into sole possession of fifth place all time. He's 17 long balls away from tying Junior. The RBI total isn't as historic but is impressive nonetheless; just ten men have driven in 1,900 or more runs in there careers. A-Rod is just 69 away from that total, and if drives in a hundred runs on the nose, he'll end this season in sole possession of eighth place on the all-time RBI list, right between Ty Cobb (1,938) and Jimmie Foxx (1,922). Only three men have ever driven in 2,000 runs in their careers (Hank Aaron, Babe Ruth, and Cap Anson), a group Alex is on pace to join a year from now.
Mariano Rivera – 600 saves
Trevor Hoffman lays claim to the most saves in baseball history, but I think everyone agrees that Rivera is best closer reliever the game has ever seen. He notched his 500th career save against the Mets in 2009, but he'll need some serious help getting to 600 this summer: he's 41 away. That doesn't sound like much, but Mo has saved 40+ games in a single season just once in the last five years. With his age continually creeping up and Rafael Soriano there to vulture some save opportunities (I don't think we'll see Mo work three consecutive days all that often in 2011), this one might be on hold until 2012.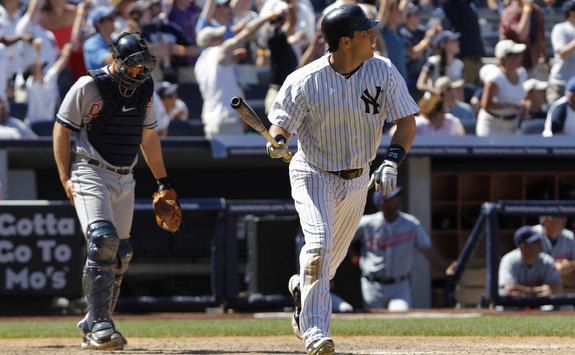 Mark Teixeira – 300 HR & 1,000 RBI
Last season we watched Tex club his 250th career homerun on his 30th birthday, and he now sits just 25 away from that nice round number, number 300. He's also 94 RBI away from a thousand on his career, another nice round number. There are 122 members of the 300/1,000 club, but just 41 did it before their 32nd birthday. Barring injury or a total offensive breakdown, Tex will make it 42 this year.
CC Sabathia – 170 wins
We all know that wins are a stupid way to evaluate pitchers, but I do think they are somewhat telling over the course of a career. A high win total speaks to longevity, durability, and an overall positive performance, otherwise the guy wouldn't have kept a job. Even if you don't agree, the players appreciate the stat and put stock in their career totals. Sabathia is still only 30 years old, but he already has more career wins (157) than Doug Drabek and Dizzy Dean, among others. If CC gets those 13 wins to bring his career total to 170, he'll have passed guys like Ron Guidry (170, okay tied), Brett Saberhagen (167), and Sandy Koufax (165). The number of pitchers to win 170 games before their 32nd birthday in the expansion era is just 16, and 13 of them either are or will be in the Hall of Fame.
* * *
Those are the big numbers, the ones with some historical value, be it large or small. Here's a few other miscellaneous milestones, ones that will have more value at the personal level…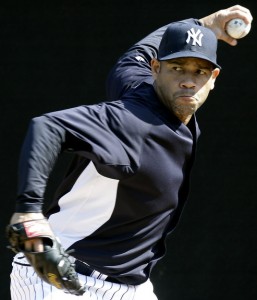 Pedro Feliciano – 500 appearances
Relievers are so damn volatile and have such short shelf lives that 500 career appearances in the big leagues really is an accomplishment. Hell, one appearance in the show is an accomplishment. Feliciano needs to get into just 41 games to reach 500, a number 253 men have reached in the last 39 years.
Nick Swisher – 200 doubles & 500 RBI
Some more nice round numbers, Swish is 15 away from the former and five away from the latter. Hooray for him.
Brett Gardner – 100 steals
Gardner made up some nice ground on this minor milestone last season, swiping 47 bags in his first full season as a big league starter. He stands 14 away from the century mark, and if he doesn't get that in April, send him to the minors. (Kidding)
Freddy Garcia – 150 wins
Getting halfway to 300 is a pretty big accomplishment, but I think we'd all be stunned if Sweaty Freddy a) wins the necessary 17 games in 2011, and/or b) even makes 17 starts for the Yankees this summer.
Jesus Montero – first career everything
This should be fun.