With Spring Training fully underway, it's time to begin our season preview. We're going to change things up a bit this year, focusing on various aspects of the team rather than individual players. You'll see most players in multiple posts, but the concepts will all be different.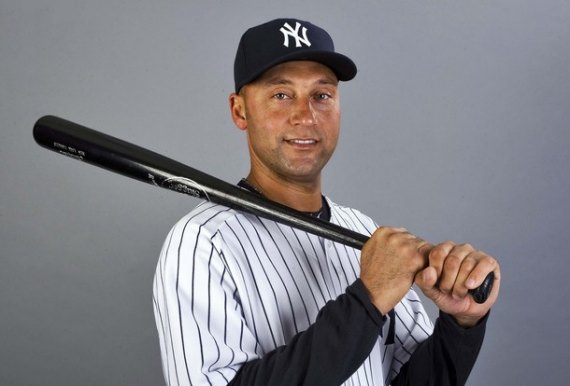 The 2011 Yankes might have won more games than any other team in the American League, but that doesn't mean everything broke their way. A number of proven players struggled at various points in the season. Some struggled the entire season. They'll all enter the 2012 season with something to prove.
These players could prove vital to the Yankees' success in 2012. As we'll discuss early next week, there are a number of players who performed above expectations in 2011. We can't expect them to repeat those phenomenal performances, so it becomes important that other players step up. The following players contributed less than expected to the 2012 Yankees, but could make up for it with big 2012 campaigns.
Phil Hughes
It's hard to forget Phil Hughes' horrible start to the 2011 season. After the Yankees missed out on Cliff Lee (everybody drink!), Hughes became that much more important to the 2011 rotation. He generated some hype after his 18-win 2010 campaign, even though his overall numbers were average at best. It was seemingly his time to shine, but his body had other plans.
Late in spring training reports surfaced that Hughes wasn't even cracking 90 with his fastball. He proved those reports right in his first start. And then his second. By his third it had become too much. Hughes in 2011 looked like Chien-Ming Wang in 2009. The Yankees reacted in the same way, too; they placed Hughes on the DL with an ambiguous injury.
He came back and pitched better, but by no means did he wow anyone. That led to an intense off-season training regimen that, by all accounts, has him looking fit and prepared for the 2012 campaign. Brian Cashman has asserted that he believes Hughes is "a top-of-the-rotation starter." Such a transformation, after never previously pitching at that level (as a starter) in the majors would be quite a coup.
Really, though, the Yankees just need Hughes to bounce back to his 2010 levels. If he can give them 180 to 200 innings and perform slightly better than the major league average, he'll have more than fulfilled his duties as the No. 5 starter. The competition is apparently rigged in his favor, so he'll get every shot to prove he's capable.
Rafael Soriano
The questions surrounding Soriano don't revolve around performance so much as they do health. True, Soriano's early season performance left much to be desired — through mid-May he had walked more than he struck out and had allowed nine runs in 15 innings (plus another inherited runner). But his main problem in 2011 involved the 66 games he missed with an elbow injury. This is even more concerning for a guy who underwent Tommy John surgery in 2004 and then missed almost all of the 2008 season with elbow troubles.
After returning from the DL, however, Soriano looked more like his old self. He struck out 26 in 24.1 innings, walking only seven in that span and holding opponents to a .205/.263/.318 batting line. He continued pitching well into the playoffs, holding the Tigers to just one hit in 4.2 innings. Unfortunately, that one hit cost them enormously. Even so, his overall performance definitely adds to the optimism that he'll turn in a full and productive 2012 season.
If Soriano's elbow doesn't act up, he'll play a big role in the bullpen. While Joe Girardi said that David Robertson will resume his eighth-inning duties, it's not as though he can pitch every eighth inning of every close game. There are also important situations in the seventh inning and even before, and Soriano, who can still induce a good share of swings and misses, could thrive in those. In essence, he's one of three currently healthy Yankees relievers capable of closing ballgames. That gives them quite a tremendous endgame.
Alex Rodriguez
As with Soriano, Rodriguez has to prove his health above all. He started off last season with a bang, going 9 for his first 28 with three homers. But then he dived for a ball at third. That started a chain reaction of injuries that slowed his production. His power took the biggest hit. It gradually faded at first, but by mid-June it was gone. From then through the All-Star break he hit no homers; his .417 SLG was based on his seven doubles and 21 singles.
It was then revealed that he was having severe knee issues, which would eventually require surgery. Rather than spend the rest of the year in pain while producing little in terms of power, Rodriguez opted for the surgery so that he could return, healthy and productive, for the stretch run. That didn't quite go as expected, though. A thumb injury complicated matters, and Rodriguez hit just .191/.345/.353 in 84 PA after coming off the DL.
At this point we all know about A-Rod's knee procedure from this past off-season. We know that he's so dedicated to his training and health regimen that he's taking his own meals to restaurants. The effort is definitely there. If his health holds, the performance will almost certainly follow. At this point in his career, though, it's tough to make any assumptions. He'll turn 37 in July and has spent time on the DL every year since 2008. Proving his health would be a huge boon for the Yankees in 2012 and in the future.
Derek Jeter
Derek Jeter proved plenty in the second half of 2011. After a rough start that in many ways reflected his below-expectations 2010 campaign, he found the on-switch while rehabbing from a calf injury. From his return through season's end he hit .331/.384/.447 in 314 PA, silencing critics. At least for the moment.
Unfortunately, at this stage in his career Jeter will have something to prove every year. If he gets off to a slow start, he'll have something to prove every at-bat. It won't be easy on him, either. As a player ages his body does things to which he is not accustomed. Jeter, however, has shown that he's capable of making adjustments. They might not be drastic maneuvers — the stride-less swing he worked on failed — but they worked in the second half.
While baseball players are typically in steep decline at Jeter's age, Jeter is not a typical ballplayer. He is one of four players in baseball history with at least 10,000 PA and a BABIP above .350. The other three — Rod Carew, Ty Cobb, and Tris Speaker — all had above-average age-38 seasons. In fact, Cobb led the league in OPS+ at age 38. Carew was the worst of them, with a 101 OPS+, but he did produce a 128 OPS+ at age-37. So while it's easy to expect decline from Jeter based on his age, remember that he's not the average ballplayer going through an average decline phase.
Mark Teixeira
Maybe 2010 was just a down year, we thought. After all, Teixeira had a glowing 2009 season in the Bronx. He also battled nagging injuries in 2010, including a thumb injury that sapped his production later in the season. He even ended the postseason on the DL, straining his hamstring in Game Four against Texas. Surely, it was just some bad luck, as evidenced by a .268 BABIP. Right?
As it turns out, Teixeira's 2010 season was pretty close to his 2011 campaign. They were both colored by heavy power production and a good walk rate, but his batting average simply dipped. While batting average is not a be-all, end-all stat, it does mean plenty — especially when it falls more than 30 points from a player's career average. For Teixeira, that meant 30 points of OBP and SLG, which led to yet another below expectations year in 2011.
The main problem for Teixeira in 2011 was his performance batting left-handed. He produced a 110 wRC+ from that side, a far cry from his normal levels. He hit right-handed just fine — .302/.380/.587 — but he faced lefties just 216 times out of his 670 PA. He also popped up the ball too often — 11.8 percent of all his fly balls, which is compounded by an increasing number of fly balls in general.
Maybe it's a kink in his swing. Maybe it's the psychological effect of a right field fence that is relatively close-by. Whatever the reason, Teixeira is hitting the ball in the air more frequently as a Yankee than he had as a Brave or a Ranger. He's also popping up more of those pitches. Teixeira is aware of the problem, and says he worked on it this winter. He still has plenty to prove, though, in terms of executing. The last two years were not kind, and he hasn't played to the expectations the Yankees had when they signed him. As with Rodriguez, a turnaround in 2012 is important not only for the current team, but also for the next five seasons.
The original version of this post omitted Teixeira, which was a glaring oversight.