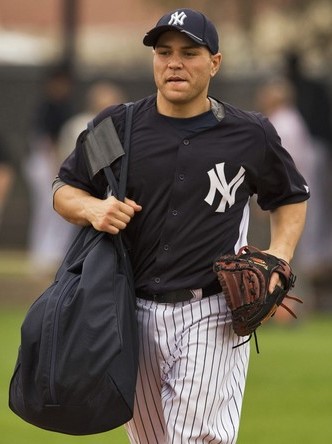 Earlier this week we discussed the contract situations of Nick Swisher and Russell Martin, both of whom are important players to the Yankees and scheduled to become free agents after the season. The Yankees don't have an obvious internal replacement for the former while the latter saw his free agent stock jump thanks to Yadier Molina's massive contract extension. Multi-year contracts for both players are reasonable given their age and production, but will cut into the team's 2014 austerity plan. The new Collective Bargaining Agreement may actually help the Yankees in this situation, however.
Under the terms of the new CBA, Type-A and B free agents have been eliminated. If a club wants to receive draft pick compensation for a player, they now have to make a qualifying offer rather than offer arbitration. The qualifying offer is a guaranteed one-year contract with a salary equal to the average of the top 125 salaries in 2011, and this coming offseason it will be approximately $12.4M. If you're the Yankees and you're eyeing that $189M luxury tax threshold in 2014, wouldn't you love the idea of bringing both Swisher and Martin back for 2013 on one-year, $12.4M contracts? I know I would.
Obviously it takes two to tango. Making a qualifying offer to both Swisher and Martin doesn't guarantee either guy will accept. I'm sure every player appreciates the security of a multi-year contract, and those two would have to at least explore the free agent market before agreeing to come back to the Yankees for just one guaranteed year. The qualifying offers are a win-win as far as the team is concerned. They would buy them an extra year for Austin Romine's development (and transition to the show) and allow them to see if a potential Swisher replacement emerges within the farm system while having zero impact on the 2014 budget. If Swisher and Martin sign elsewhere, they Yankees would get draft picks as compensation (assuming they qualify under the new system).
It's easy for me to say this as a fan, but I'd rather see the Yankees overpay in money on a one-year deal than overpay in years on a multi-year deal. The guys writing the checks may feel differently. The $12.4M is probably more than either Swisher or Martin will get on an annual basis as a free agent, and if the market break rights both guys could wind up back in pinstripes by accepting the qualifying offer. I have to think this would be the best case (realistic) scenario for the team, getting both their starting right fielder and catcher back on terms that don't impact future payroll.