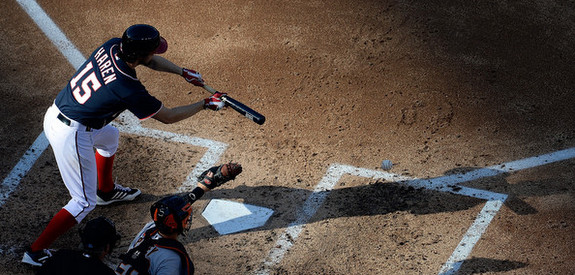 Following last night's loss to the Blue Jays, the Yankees have a 7.8% chance of making the playoffs according to Baseball Prospectus. Incredibly long odds with 31 games to play, no doubt about it, but it is doable. Considering it is Mariano Rivera's final season, the Yankees should have a little extra motivation to improve their roster as much as possible and make a serious run at the postseason.
Although the trade deadline passed almost a month ago, teams can still swing waiver deals at any time, even in September. The only problem is that a player must be in the organization (minors or Majors) by August 31st to be eligible for the postseason roster. There are no loopholes or exceptions, in the organization this Saturday or no postseason roster. That gives the Yankees less than five days to make any final moves and have those players be part of a potential playoff roster. There's also the whole "the sooner you get them the more games they'll play and help you" thing to keep in mind.
Barring a surprise return from Michael Pineda, David Phelps, or Vidal Nuno, the Yankees are as healthy as can be now that Derek Jeter has returned. Any help will have to come from outside. We already know they need to replace Phil Hughes in the rotation, but they could use more help than just another starter. Here are the club's non-rotation problem areas — "problem areas" isn't the right term, but you get the point — and a handful of potential trade targets.
Designated Hitter
The additions of Curtis Granderson, Alfonso Soriano, and Alex Rodriguez have helped the offense in a huge way. It's crazy, who knew adding three above-average bats to the lineup would help? New York could still use some more punch though, particularly behind the plate. That won't happen of course; the best solution there is more Austin Romine and less Chris Stewart. DH is a prime spot for an upgrade, however.
Last week we heard the Yankees were monitoring Justin Morneau and yesterday Jon Morosi reported Kendrys Morales has been claimed off waivers by an unknown team. Both guys make sense for the Yankees at this point — Morales would be the better fit as a switch-hitter — since they could take over at DH with Granderson shifting to right field full-time. Any self-respecting contender would have Ichiro Suzuki and his 77 wRC+ (37 wRC+ since the All-Star break) glued to the bench.
We still don't know who claimed Morales, so the Yankees may or may not have had a chance at him. Morneau cleared waivers earlier this month and is there for taking though, and since the Twins aren't planning to make him a qualifying offer after the season, it's unlikely he will require a big return. Same with Morales, really. Salary relief and an okay prospect seems to like a logical return for less than five weeks of a flawed no-defense slugger.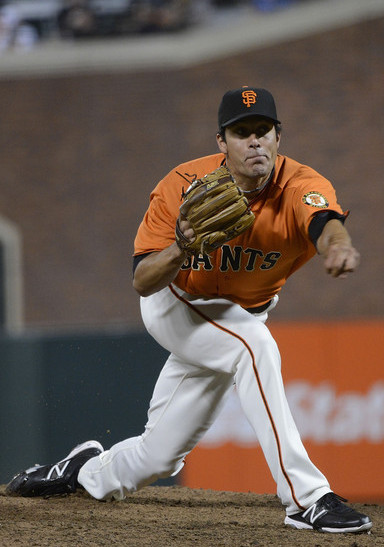 Lefty Reliever
There isn't a team out there that couldn't use another bullpen arm or two. The Yankees have plenty of setup man depth once Preston Claiborne returns, but they could use another left-hander to complement Boone Logan. Someone better than David Huff, anyway. Remember, they have a ton of games left against the Red Sox and Orioles. Having another southpaw to matchup with Chris Davis and David Ortiz and whoever else sure would be nice.
Javier Lopez of the Giants would have been perfect — dominates lefty hitters and has pennant race/World Series experience — but he was recently claimed off waivers by an unknown team according to Jon Heyman. I seriously doubt the Yankees are that unknown team; it would surprise me if he made it through the entire NL unclaimed. Paul Hoynes reported San Francisco was seeking a top pitching prospect for Lopez before the trade deadline anyway, so who knows if he was even acquirable.
Other potentially available lefty relievers include impending free agents Mike Gonzalez (holding lefties to a .331 wOBA), Darren Oliver (.447), and Oliver Perez (.302). Perez has stunk of late and the other two have not dominated same-side hitters this year as they have in the past. Aside from Huff and the injured Nuno, New York's only internal option is the untested Cesar Cabral. Hard to see that happening, but who knows. Phil Coke came out of almost nowhere to dominate in September 2008. If the Yankees don't make any moves between now and August 31st, that's the kind of surprise performance they'll need to contend in September.