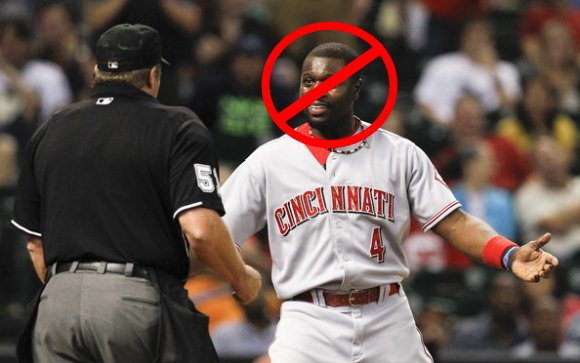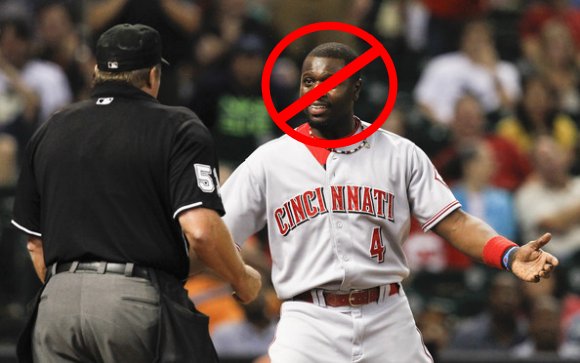 It appears there will be at least one more mention of Brandon Phillips. Jon Heyman of CBS Sports reports that the Yankees rejected a Cincinnati Reds offer of Phillips for Brett Gardner. By itself that makes enough sense. While Gardner and Phillips produce their offensive value in different ways, it amounts to a similar run value. The only advantage Phillips holds is that he plays a position the Yankees need, which hardly seems to make up for the $46 million difference in salaries owed ($7 million in 2014).
The difference in salary would have actually been far greater in any potential grade. Heyman goes onto say that, when the Reds approached him about a deal, Phillips asked them to re-open his contract and add money. That's quite a bold move after the kind of season Phillips had in 2013. It also comes as little surprise. From Day 1 it seems Phillips was unhappy with his contract, especially since it came just after teammate Joey Votto signed a $225 million deal. He got a no-trade clause in his deal, and apparently intends to leverage it.
Heyman says that Philips's request came before the Yankees rejected the offer, so perhaps that was the kicker. Still, even a one-for-one swap seems a bit odd. The Yankees seemingly have a surplus in the outfield and a deficit at second base, but the issue is a bit more complex than that. For instance, are they really going to either 1) count on Alfonso Soriano and Carlos Beltran full-time in the outfield corners or 2) go out and sign or trade for a fourth outfielder? Neither of those scenarios seems ideal. While Gardner doesn't profile as a typical left fielder, he's performed well there in the past. His bat isn't as bad as people think — it's in the top two-thirds of outfielders since the 2010 season.
There's plenty of off-season left, and the Yankees, as Cashman says, are ready to rock n roll. This likely isn't the last we'll hear about a Gardner-for-Phillips swap. Hopefully any further overtures end with the same rejection.