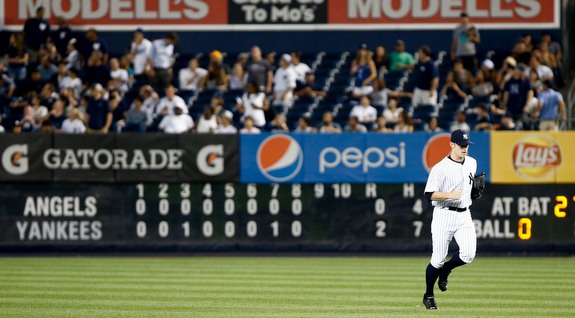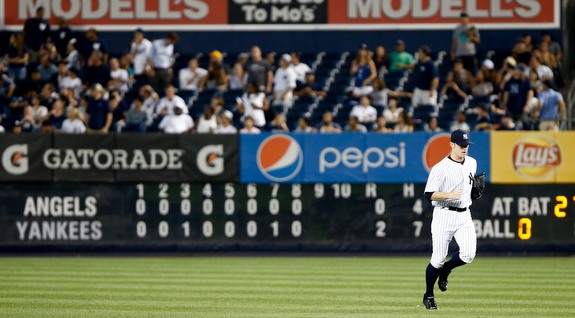 The White Sox have agreed to sign David Robertson to a four-year contract, reports Bob Nightengale. Jon Heyman says the deal is worth $46M. The Yankees will receive a supplemental first round pick as compensation for losing their closer. Earlier on Monday we heard the Yankees were willing to go to four years — in exchange for a lower average annual value — to keep Robertson but Jack Curry says they never even made a formal offer.
Even with Robertson leaving, the Yankees still have a devastating late-inning combo in Dellin Betances the recently signed Andrew Miller. The club could look to sign a low cost closer, someone like Jason Grilli or Rafael Soriano, which would allow Joe Girardi to use Betances and Miller liberally in the middle innings. Heck, even Shawn Kelley could be a viable closer candidate in this scenario. Either way, the Yankees are going to have to win a lot of close games to contend in 2015 and the bullpen will be important.
Letting Robertson go at that price — and replacing him with Miller, which is a lateral move at best — is really disappointing. Four years and $46M) seems very fair for a reliever like Robertson, who has been elite for four years now and has shown he can handle pitching the late innings in New York. There are valid reasons to let him go — fair among of mileage on his arm, 2014 was his worst season since 2010, etc. — but man, it still sucks to see a homegrown Yankee like this.