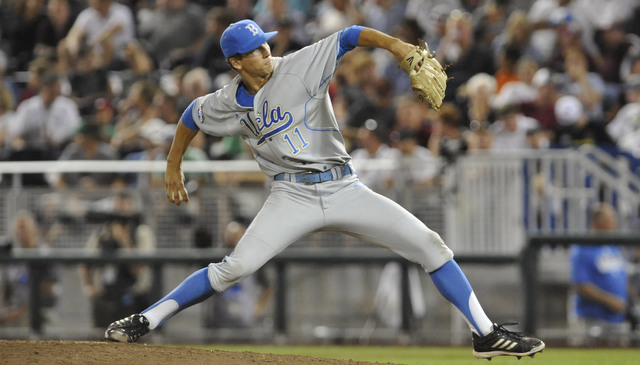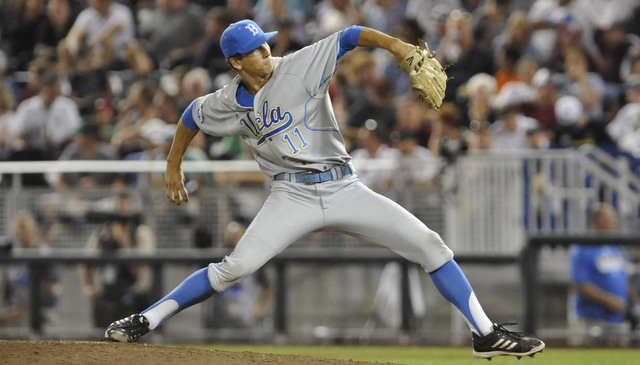 Coming into the season, the Yankees had a very position player heavy farm system, with only two of their top ten prospects doing their work on the mound. One was Luis Severino, who is currently in the big league rotation, and the other was Ian Clarkin, who has not pitched in an official minor league game this season due to an ongoing elbow problem. Clarkin is currently on a throwing program, supposedly.
Beyond Severino and Clarkin, the Yankees had a lot of interesting arms in the lower levels of the minors but not much else. The kind of pitching prospects every team has, really. It didn't help that Domingo German, the team's third best pitching prospect coming into 2015, blew out his elbow in Spring Training and needed Tommy John surgery. That's two of their three best pitching prospects down for the season. Yikes.
Thankfully, a new wave of pitching prospects has emerged this summer, giving the Yankees more potential rotation help in the near future. First and foremost, the Yankees added to their pitching inventory by selecting UCLA righty James Kaprielian in the first round of June's draft. He has yet to pitch in a game since turning pro but was scheduled to do so this week. (That didn't happen for some reason, I think because the team didn't want him pitching with the threat of rain in Tampa.)
Assuming Severino throws more than 50 innings with the Yankees down the stretch, Kaprielian takes over as New York's top pitching prospect, and he could be big league ready next August or September a la Ian Kennedy in 2007. Kaprielian is not quite as refined as Kennedy but he has better pure stuff and the Yankees were very aggressive with Severino, so I assume they will be with Kaprielian as well. There's no reason to select a pitcher like this only to take it slow as he climbs the ladder.
Behind Kaprielian, both Brady Lail and Rookie Davis have stepped forward this summer to establish themselves as no doubt rotation prospects, albeit with different styles. Lail is closer to the big leagues — he was promoted to Triple-A not too long ago — and is more of a command and control guy than a big stuff guy. The Yankees did a great job developing him into a legitimate prospect after drafting him as a raw Utah high schooler.
Davis is a classic fastball/curveball power pitcher whose control has improved tremendously as a pro. He spent most of the year at High-A Tampa and was recently moved up to Double-A Trenton, replacing Lail in the rotation. Lail could help as soon as next season in a David Phelps/Adam Warren role, assuming the Yankees are willing to put him on the 40-man roster at some point. He is not Rule 5 Draft eligible this winter. Davis is.
While Davis and to a slightly lesser extent Lail are the Yankees' top two pitching development successes this year, they aren't the only ones. Jordan Montgomery and Jonathan Holder, two mid-round draft picks last year, have handled Single-A ball well. That's not surprising for Montgomery after he spent three years in an SEC rotation. Holder is a reliever turned starter however, and he's had success in his new role. Both guys figure to join Davis in the Double-A rotation to open 2016.
For the most part the Yankees have had their starters stay healthy this year. Masahiro Tanaka spent a month on the DL and Michael Pineda is expected to miss about a month as well, but that's it. In the grand scheme of things, two starters missing a month each is nothing. Last year almost the entire rotation was on the DL with long-ish term injuries by May, remember. That led to Shane Greene getting a chance as well as the Brandon McCarthy and Chris Capuano pickups.
The Yankees could have used another starter at the deadline but they weren't desperate like last year, when he were out of viable rotation arms. That's a good thing because outside of Severino and Warren, the Yankees didn't have much upper level rotation depth in the minors. That does not figure to be the case next year, with Lail set for Triple-A and the trio of Davis, Holder, and Montgomery set for Double-A. Kaprielian is on the way too.
Do the Yankees have a bunch of budding aces in the minors? No, of course not. No team does. (Except the Mets the last few years, I guess.) What the Yankees do have now is a collection of competent pitching prospects reaching the upper levels of the minors, putting them in position to step in and help very soon. They didn't have those guys coming into 2015. It was Severino and that's it. A new batch of arms emerged this year and the Yankees will surely need 'em going forward.