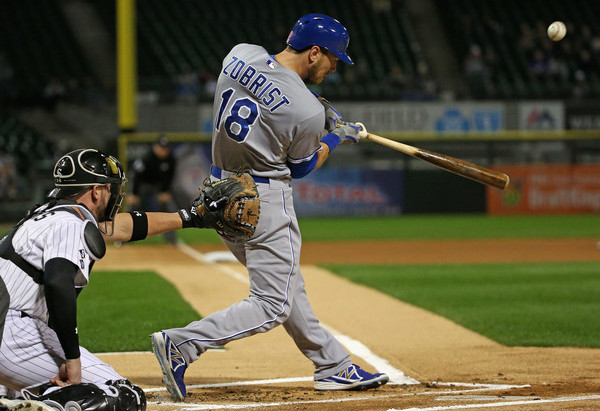 Given the way things played out this season, it's only natural to sit here today and ask whether the Yankees should have approached the trade deadline differently. I wanted them to aggressively pursue upgrades because they were atop the division at the time, and also because 2015 might have been their last chance to win with the Mark Teixeira/Alex Rodriguez core.
Instead, the Yankees acquired Dustin Ackley and nothing else, and maybe the deadline inactivity wouldn't have mattered at all. We'll never know. Brian Cashman was asked about the trade deadline following last night's game, specifically whether he regretted not making more moves. Of course he said no, but he did drop this interesting nugget. From George King:
"The only second baseman was [Ben] Zobrist and [Oakland] wanted a combo of [Adam] Warren and [Rob] Refsnyder,'' said Cashman, who declined the offer, while Zobrist went to the Royals. "We tried to improve the bullpen and made a significant offer [to San Diego for Craig Kimbrel] and it was turned down. After the deadline, 75 percent of the players were claimed. There was nowhere to turn outside of [Triple-A] Scranton.''
In a vacuum, trading Refsnyder and Warren for Zobrist is perfectly reasonable to me. I'm higher than most on Warren but am also probably the low guy on Refsnyder. He strikes me as a fine stopgap second baseman, but someone who has a team in contention constantly looking for an upgrade. In terms of talent and value and all that stuff, Refsnyder and Warren for Zobrist works fine.
The problem with that trade is the Yankees had no pitching depth to spare. No one was pitching deep into games in the first half and the rotation was stretched thin — Michael Pineda was placed on the DL immediately prior to the trade deadline, but Zobrist was traded two days earlier — so giving up Warren would have really hurt. They would have had to make another trade(s) for pitching help to compensate.
That would have been fine with me. I wanted the Yankees a pick up new second baseman and more pitching help at the trade deadline. Dealing Warren and Refsnyder for Zobrist, then flipping some prospects for arms would have made sense to me at the time. In the end, who knows. Maybe it doesn't make a difference. Probably doesn't. Warren and Refsnyder for Zobrist is a fair trade to me, but it wouldn't have made sense without another deal for pitching.