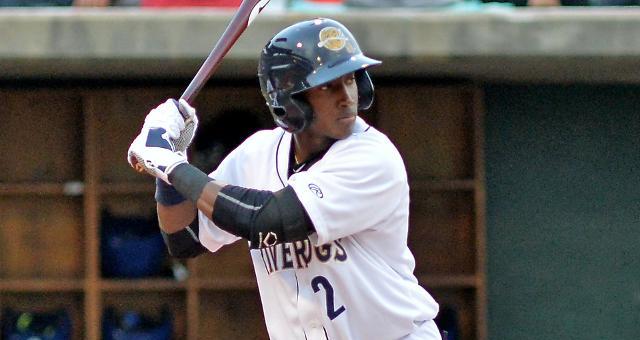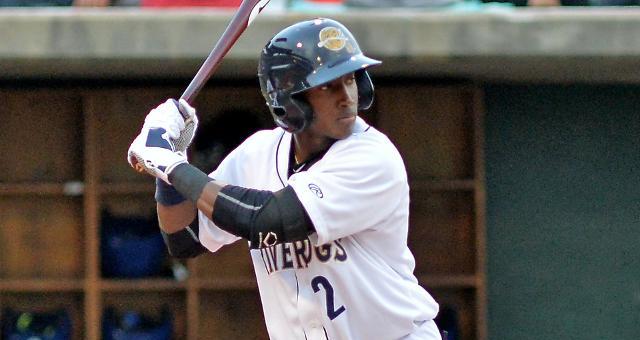 MLB.com's look at the top ten prospects at each position continued yesterday with shortstop, a position that is always loaded with talent. Dodgers SS Corey Seager and Phillies SS J.P. Crawford claim the top two spots. You could easily argue they are the two best prospects in baseball right now, regardless of position.
Yankees SS Jorge Mateo did not make the top ten list, but he did earn an honorable mention. Like I said, shortstop is always crazy stacked, and the 20-year-old Mateo is not quite in the top tier after just one year in full season ball. Here's MLB.com's blurb. As always, their scouting reports are free:
Jorge Mateo began earning Jose Reyes comparisons as soon as he made his U.S. debut in 2014, and he lived up to them by leading the Minors with 82 steals in his first taste of full-season ball last year. His top-of-the-line speed, offensive upside and defensive chops make him the Yankees' shortstop of the future.
The Reyes comp doesn't bug me as much as the Aaron Judge-Giancarlo Stanton comp, but it's still crazy unfair to Mateo. For starters, Reyes hit .307/.334/.434 (102 wRC+) in the big leagues when he was Mateo's age. The Mets called him up at 19 and he played 69 games in his age 20 season. Also, Reyes is a switch-hitter and Mateo is a right-handed hitter, and that's a huge difference for speed guys. Lefty hitters can jailbreak out of the batter's box.
Anyway, Mateo will open this coming season with High-A Tampa and figures to reach Double-A Trenton in the second half, as long as everything goes well. He hit .278/.345/.392 (114 wRC+) with a pro ball leading 82 stolen bases last year, and if he does something like that again next year, Mateo will definitely be a top ten shortstop prospect. No doubt about it.
Gary Sanchez ranked second on the catcher list and Rob Refsnyder ranked ninth on the second base list. The Yankees didn't have anyone on the righty pitcher, lefty pitcher, first base, or third base lists. The outfield list will be released later today and Judge is a safe bet to make an appearance, likely somewhere in the 6-10 range.