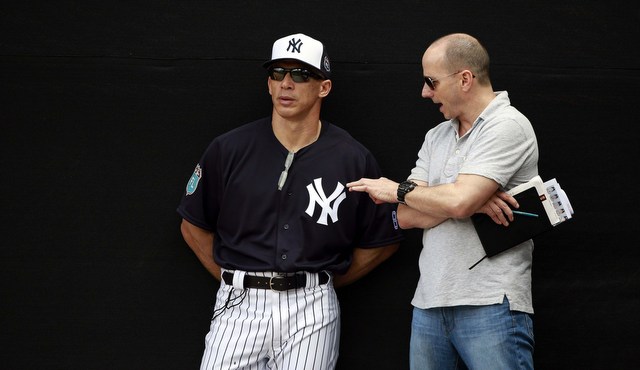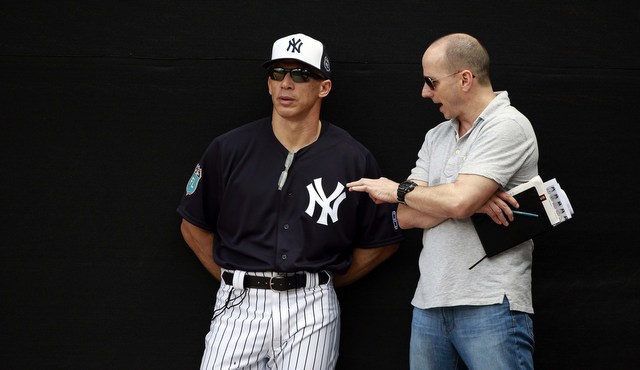 Last night, the Chicago Cubs took home their first World Series championship since 1908 with a thrilling 8-7 win over the Cleveland Indians in Game Seven. The game went ten innings. It was definitely one of the best games I've ever seen. I don't think that's a stretch. That was an all-timer.
Anyway, now that the World Series and the 2016 baseball season are over, the offseason will officially get underway. There are a ton of important dates and deadlines coming up these next few weeks, plus some not so important ones as well. Here is the offseason calendar and what each of these dates means for the Yankees.
Today, November 3rd: Free Agency Begins, Sorta
As of 9am ET this morning, eligible players became free agents. They used to make players file for free agency, which was a total waste of time, but now it happens automatically. The Yankees only have two free agents this year: Mark Teixeira and Billy Butler. Totally forgot Butler was on the team, to be honest. Teixeira is retiring and I see no reason to bring Butler back. Carlos Beltran, Ivan Nova, and Aroldis Chapman, the team's other impending free agents, were traded at the deadline.
Saturday, November 5th: Option Decisions Due
In most cases, options decisions are due on the third day following the end of the World Series. A few contracts around the league specify a different date — usually much earlier than the normal deadline, not later — but not many. CC Sabathia's vesting option already vested, so the Yankees don't have any option decisions this offseason. No club options, player options, opt-outs, nothing. Boring!
Monday, November 7th: Qualifying Offers, MiLB Free Agents, 60-Day DL, Awards
Next Monday will be a busy day. Lots happening. First of all, it's the deadline for teams to tender their eligible free agents the qualifying offer, which is worth $17.2M this offseason. The Yankees don't have any qualifying offer candidates. Butler's not eligible because he wasn't with the team all season, and Teixeira is retiring. Even if he intended to keep playing, the Yankees still wouldn't make Teixeira the qualifying offer based on his play in 2017.
Also on this date, eligible players become minor league free agents. There will be many. A couple hundred around the league. Brian Cashman has already said the Yankees will added catcher Kyle Higashioka to the 40-man roster, preventing him from hitting the open market. Higashioka, Cito Culver, Gabe Encinas, and Evan Rutckyj are the most notable Yankees' farmhands up for minor league free agency this winter. They're far from the only ones though.
Next, all players on the 60-day DL must be activated by next Monday. The Yankees have six players on the 60-day DL: Nathan Eovaldi, Chad Green, Conor Mullee, Branden Pinder, Nick Rumbelow, and Dustin Ackley. The team currently has six open 40-man roster spots, counting the Teixeira and Butler departures, so they have just enough room to activate the 60-day DL guys and add Higashioka.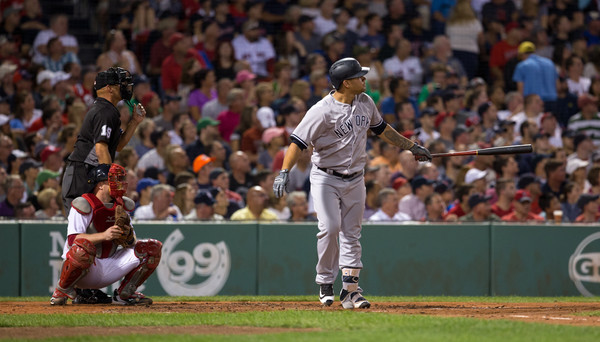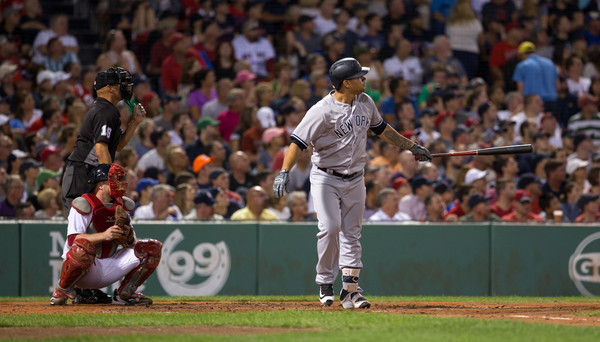 And finally, MLB and the BBWAA will announce three finalists in each league for each of the four major awards. That is Manager of the Year, Rookie of the Year, Cy Young, and Most Valuable Player. The announcements will be made during a live MLB Network broadcast. The Yankees actually have some awards candidates this year. Masahiro Tanaka should receive some Cy Young love, and Gary Sanchez is a serious candidate for Rookie of the Year, if not the favorite. MLB and the BBWAA already know who's won each award. The finalists just create hype.
November 7th to 10th: GM Meetings In Scottsdale
The GM Meetings are intended to handle various off-the-field matters around the league, but in recent years we've begun seeing more and more deals struck during these four days. Last year the Yankees completed the Aaron Hicks-John Ryan Murphy trade at the GM Meetings, for example. I guess when you stick all 30 GMs in one place, deals are inevitable.
November 8th: The Start Of Free Agency, Gold Gloves Announced
Next Tuesday marks the beginning of true free agency. The five-day exclusive negotiating period ends at 12:01am ET Tuesday morning, allowing free agents to negotiate and sign with any team. This is not the NFL, NBA, or NHL though. There's no salary cap, so players don't rush to sign on Day One of free agency to make sure they don't get left out in the cold when no one has cap space left. Like the regular season, MLB free agency is a marathon, not a sprint.
Also, the 2016 Gold Glove award winners will be announced during a live broadcast on ESPN next Tuesday. The Yankees have one Gold Glove finalist: Brett Gardner. He's up against Alex Gordon and Colby Rasmus for the left field award in the AL. This is Gardner's third time as a Gold Glove finalist. He's yet to win.
November 10th: Silver Sluggers Announced
Uh, yay?
November 14th: Qualifying Offer Decisions Due
Players have one week to accept or reject the qualifying offer. For the first time last year, a few players actually accepted the offer. Rasmus, Matt Wieters, and Brett Anderson all took it rather than test free agency. I'm guessing we'll see more players accept going forward now that someone took the plunge. Players who reject the qualifying offer will be tied to draft pick compensation as free agents. The Yankees won't make any qualifying offers this winter, but on this date we'll see who they'd have to give up a draft pick to sign.
November 14th to 17th: Awards Winners Announced
Rookies of the Year on Monday, Managers of the Year on Tuesday, Cy Youngs on Wednesday, and MVPs on Thursday. Monday and Wednesday are the big days for the Yankees. I don't think Tanaka will win the Cy Young, but he should get a healthy amount of votes. Sanchez has a real chance to win Rookie of the Year though, despite not being called up for good until August. He was that good.
November 18th: Deadline To Protect Eligible Players From Rule 5 Draft
Usually the deadline is on the 20th, but because that falls on a Sunday this year, they moved it up to the 18th. Anyway, the Yankees have a lot of quality prospects eligible for the Rule 5 Draft this offseason. Such is life when you have a deep farm system. The Yankees actually got a head start on their Rule 5 Draft protection by calling up Aaron Judge and Ben Heller during the season.
Among the prospects eligible for the Rule 5 Draft this year are Jorge Mateo, Miguel Andujar, Luis Torrens, Dietrich Enns, Tyler Webb, Gio Gallegos, Rashad Crawford, and Domingo Acevedo. Mateo is lock to be protected and both Andujar and Acevedo are safe bets as well. Everyone else is pretty much up in the air. I think the Yankees will try to find 40-man roster room for Enns and Webb, but we'll see.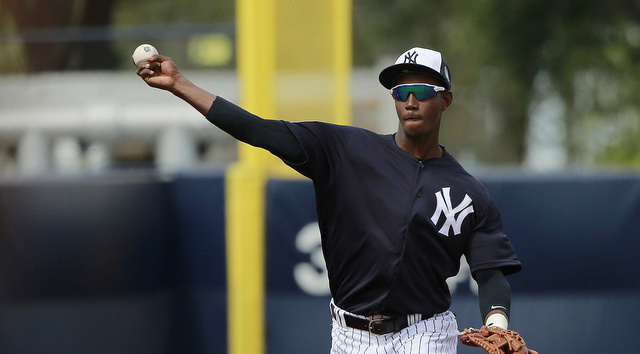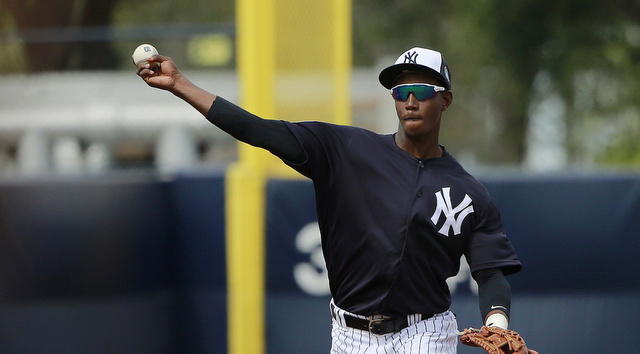 As a reminder, teams must add eligible players to the 40-man roster to protect them from the Rule 5 Draft, so the Yankees will have to make room for these guys. Players selected in the Rule 5 Draft must remain on their new team's active 25-man big league roster all season, or pass through waivers and be offered back to their former team. Odubel Herrera and Hector Rondon are by far the biggest Rule 5 Draft success stories over the last five years.
December 1st: Collective Bargaining Agreement Expires
Both MLB and the MLBPA are reportedly optimistic about getting a new CBA finalized this month, so that's good. Free agent draft pick compensation is said to be one of the remaining major issues. There's also talk the current rules may remain in place this offseason before a new system takes effect next offseason. Either way, this is a significant date. A lot can change on December 1st, so, from here on out, every date listed in tentative. The new CBA could change things.
December 2nd: Non-Tender Deadline
A whole new batch of free agents will hit the market this day. December 2nd is the deadline for teams to tender their pre-arbitration and arbitration-eligible players contracts for the 2017 season. Anyone who doesn't receive an offer becomes a free agent.
The Yankees have two obvious non-tender candidates this offseason: Eovaldi and Ackley. Both suffered major injuries this year — Eovaldi will miss the entire 2017 season as well — and there's no reason to keep them around at seven-figure salaries. I suppose there's a chance both will be released prior to the non-tender deadline to clear 40-man roster space for the Rule 5 Draft guys.
December 5th to 8th: Winter Meetings In National Harbor, Maryland
MLB is straying from their usual Winter Meetings sites this year and holding them outside Washington, DC, so that's cool. They'll be at the Gaylord National Resort & Convention Center a few miles south of the capitol. Neat. Anyway, the Winter Meetings are, by far, the busiest four days of the offseason. There are plenty of big trades and free agent signings during this week. Last year the Yankees made the Starlin Castro and Justin Wilson trades at the Winter Meetings. It will be a surprise if the Yankees don't do something during these four days.
December 8th: Rule 5 Draft
The Winter Meetings conclude with the Rule 5 Draft on Thursday morning. Everyone heads home after that. There's a pretty good chance the Yankees will lose someone in the Rule 5 Draft given their eligible players — Gallegos seems like a safe bet to get popped, for example — but I would bet against them making a pick simply because the 40-man roster figures to be full. You can't make any picks if your roster is full. The Yankees haven't made a selection in the Rule 5 Draft since taking Cesar Cabral and Brad Meyers in 2011. (Cabral was actually picked by the Royals and traded immediately to the Yankees in a prearranged deal.)
January 18th: 2017 Hall Of Fame Class Announced
Next summer's Hall of Fame induction class has a chance to be huge. Jeff Bagwell (71.6%), Tim Raines (69.8%), and Trevor Hoffman (67.3%) are all on the ballot again after coming very close to being voted in last year. This is Raines' last year on the ballot, so he should get a nice bump in his final year of eligibility. Players need to receive 75% of the vote for induction, and historically, when someone gets as close as Bagwell did last year, they get voted in the next year.
The class of newcomers to the ballot includes one prominent former Yankee: Jorge Posada. He's the first member of the (groan) Core Four to appear on the Hall of Fame ballot. Switch-hitting catchers who put up a .273/.374/.474 (123 wRC+) batting line with 275 homers and +40 WAR and five rings are Hall of Fame worthy to me, but what do I know. Other newcomers to the ballot include Manny Ramirez, Ivan Rodriguez, and Vlad Guerrero. Hot damn. Here's the entire 2017 Hall of Fame ballot.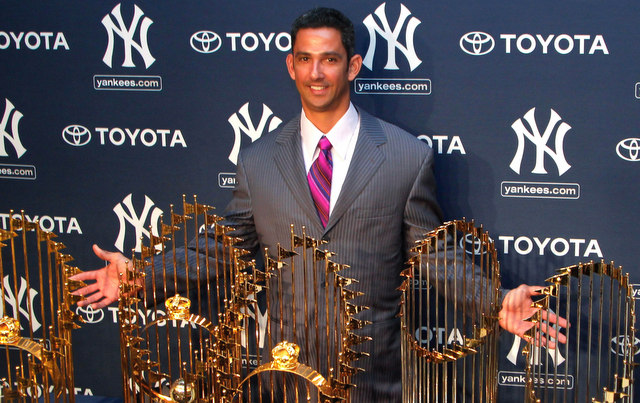 Mid-January: Deadline To Submit Salary Arbitration Filing Figures
The exact date for arbitration-eligible players to a) file for salary arbitration (a formality), and b) exchange salary figures with the team have not yet been set, probably because the new CBA is not in place. These two dates are usually in mid-January and they're close together. Like two or three days apart. Filing for arbitration is a nothing deadline. Everyone does it. No idea why the deadline still exists to be honest, but it does.
On filing figure day, the player and the team submit their proposed salaries to the arbitration panel. The player files what he believes he deserves and the team counters with what they feel the player deserves. Most arbitration-eligible players sign before this deadline. The Yankees signed all of their players before the filing deadline every year from 2008-15 before exchanging figures with Chapman, Eovaldi, Nova, and Didi Gregorius last year. That was a bit of a surprise.
Early-to-Mid-February: Salary Arbitration Hearings
Arbitration hearings are held throughout February, usually before Spring Training but some can bleed into the start of camp. The hearing itself can be ugly. The player explains why he deserves the salary he filed while the team explains why he deserves the salary they filed. The club details the player's shortcomings. It's not the most comfortable experience. The three-person arbitration panel then awards the player one of the two filing figures. Nothing in between.
It's important to note the two sides can still agree to a contract of any size at any point prior to an arbitration hearing, even after filing salary figures. The Yankees exchanged figures with Chapman, Eovaldi, Gregorius, and Nova last offseason, but they managed to sign all four before going to a hearing. The Yankees haven't gone to an arbitration hearing since beating Chien-Ming Wang way back during the 2007-08 offseason. As always, if the Yankees do go to a hearing this year, I will be very surprised. It's not their style.
Mid-February: Spring Training Begins!
Earlier this week the Yankees announced they will play their first Grapefruit League game on February 24th, against the Phillies. The rest of the Spring Training schedule, including reporting dates, will be announced next week. In previous years the Yankees have had their pitchers and catchers report 12-13 days prior to the first Grapefruit League game, which indicates camp will open somewhere around February 12th or 13th next year. Probably the 13th since that's a Monday, but we'll find out for sure next week.
March 7th to 22nd: World Baseball Classic
The 2017 edition of the WBC begins on March 7th with pool play in Seoul and Tokyo, and it ends on March 22nd with the Championship Game in Dodger Stadium. Dellin Betances is on the preliminary Team USA roster, though that doesn't mean he's on the team for sure. It's just a preliminary roster. Gregorius (Netherlands), Tanaka (Japan), and Sanchez (Dominican Republic) are among the other Yanekes with a chance to be called into action in the WBC.
April 2nd: Opening Day
The Yankees begin the 2017 season on Sunday, April 2nd against the Rays in Tropicana Field. At least they won't have to travel too far at the end of Spring Training, huh? The Yankees are actually going to play an exhibition game against the Braves at the brand new SunTrust Park on March 31st next spring. So the team has to go from Tampa for Spring Training to Atlanta for the exhibition game, then back to Tampa for the season opening series against the Rays. Could be worse.