Both the Yankees and Twins announced their starting lineups for tonight's winner-take-all Wild Card Game earlier this afternoon. The winner moves on to play the Indians in the ALDS while the loser goes home. Don't lose. Losing would stink.
Anyway, here are the starting lineups: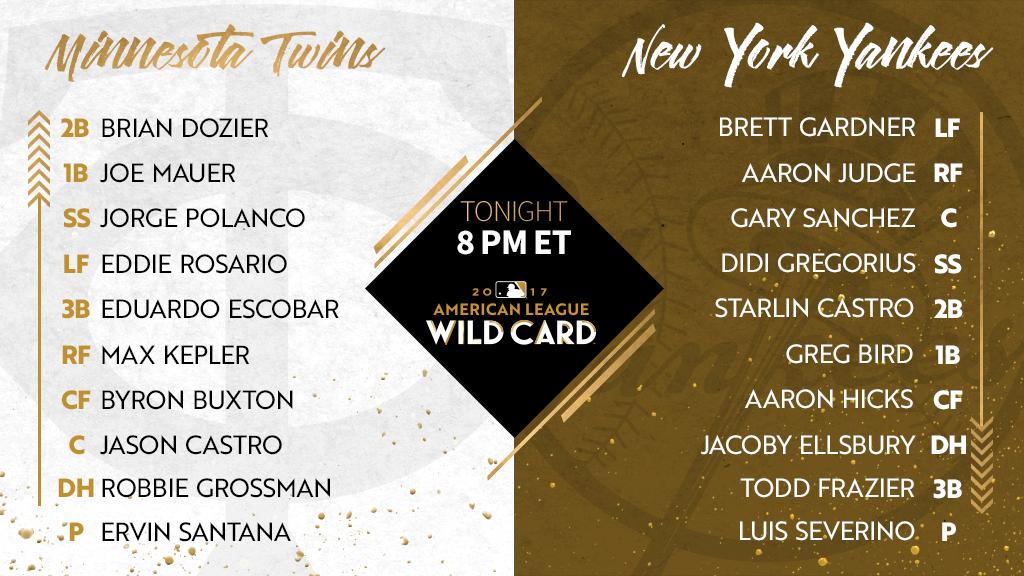 Thankfully Aaron Hicks, not Jacoby Ellsbury, is in center field tonight. The Twins have an excellent running game and they'd run wild on Ellsbury's arm. Hicks has a better chance to prevent them from taking that extra base.
Pretty standard lineup, otherwise. Chase Headley and Matt Holliday are both on the bench serving as pinch-hitter options, though I'm not sure who they'd pinch-hit for, exactly. Maybe Greg Bird against a tough lefty? Hopefully it doesn't come to that and this lineup takes care of business.