One-hundred-and-sixty-two games later, the 2016 regular season is over. The Yankees closed out the season with a 5-2 loss to the Orioles at Yankee Stadium on Sunday afternoon. This season was … interesting. That's a good word for it. We've got all offseason to talk about that though.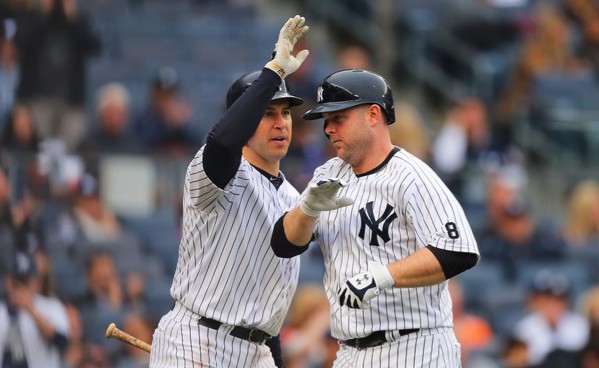 Dominated By Gausman, One Last Time
I guess it's fitting the Yankees closed out the season by getting crushed by Kevin Gausman. They haven't been able to touch him all season. His pitching line was worse than I realized (7.1 IP, 8 H, 2 R, 2 ER, 1 BB, 3 K) but still, this was Gausman's worst start against the Yankees this season. The Yankees scored three runs total in 33.2 innings the first five times they faced him.
New York's first run came the ol' fashioned way: with a dinger into the short porch. Brian McCann did the honors. That was his 20th home run of the season. McCann has now hit at least 20 home runs in each of the last nine seasons. The only other player to do that is (who else?) David Ortiz. Ortiz is a DH though. McCann did that as a catcher. Impressive. The solo shot came in the fourth inning, when the Yankees were already down 3-0.
The second run came when the game was all but decided. The O's were up 5-1 in the eighth when Gary Sanchez, McCann, and Didi Gregorius strung together singles against Gausman and Zach Britton. The Yankees did bring the tying run up to the plate at one point, but Aaron Hicks grounded out. So it goes. Not surprisingly, the Yankees only scored two runs in Game 162. They scored no more than two runs 58 times this year. Only the Angels (59) did it more.
Almost Six From Cessa
For only the second time in his nine starts, Luis Cessa allowed four runs Sunday afternoon. Two came on Matt Wieters' fourth inning home run. Even with that, Cessa was able to get his homer problem under control late in the season. He allowed three homers total in last four starts after allowing eight in his first five. A ground rule double, a fielder's choice, and a sac fly gave the O's a 1-0 lead in the third.
Cessa was charged with a fourth run when Wieters hit his second home run of the game in the seventh inning, though Tommy Layne was on the mound for that one. Four runs on five hits and no walks in 5.2 innings was Cessa's final line. He struck out a career high six. After taking over for the injured Nathan Eovaldi, Cessa gave the club 52 innings of 3.98 ERA ball across nine starts. He also averaged 14.6 pitches per inning, which is pretty darn good by rookie starter standards. I'm looking forward to seeing what Cessa does in 2017.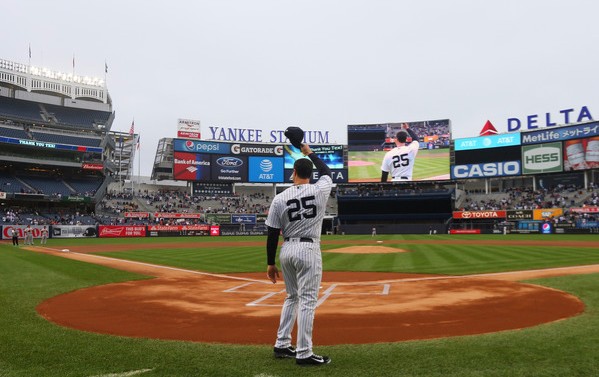 Leftovers
Mark Teixeira went 0-for-3 in the final game of his career and was removed with one out in the top of the seventh so he could get one final ovation. His pregame ceremony was nice. Nothing compared to Derek Jeter's or Mariano Rivera's, of course. It was on par with Alex Rodriguez's, minus the rain. The Yankees gave him a framed jersey and a base signed by his teammates. Good stuff.
The Yankees had ten hits total, including two each by Brett Gardner, Jacoby Ellsbury, McCann, and Gregorius. Sanchez and Ronald Torreyes had the others. Sanchez drew the only walk. He had a very nice game to close out the season. One hit, one walk, two runners thrown out trying to steal. By a mile, of course.
Layne was the only reliever to give up a run. Blake Parker, Adam Warren, and Richard Bleier all fired a scoreless inning. Bold prediction: none of the four relievers used Sunday are on the 2017 Opening Day roster. Just a guess. A shot in the dark. Nothing more.
And finally, McCann and Billy Butler raced on the field before the game. Here's the video. Butler won by a hair. Even though they missed the postseason, I'm going to miss this team. They're the most fun 84-win club I've ever rooted for.
Box Score, WPA Graph & Standings
Go to ESPN for the box score and updated standings, and MLB.com for the video highlights. Here are out Bullpen Workload and Announcer Standings pages, and here's the win probability graph:

Source: FanGraphs
Up Next
The offseason. Pitchers and catchers are four and a half months away. I'm planning to take it easy this coming week, so RAB won't be updated as often as usual. Next week we'll kick it into offseason and season review mode. Thanks for reading this year.