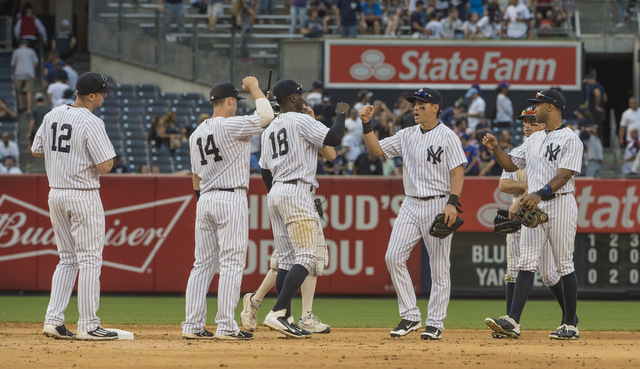 Following that nightmare series over the weekend, the Yankees sit 3.5 games behind the Blue Jays in the AL East. That annoying extra 0.5 goes away tonight. The Blue Jays have an off-day today, so both clubs will have played 143 games by the end of the night.
It goes without saying the Yankees are in "win every damn game" mode right now. There are only 20 games left in the season counting tonight. That's not much time! Winning the AL East isn't impossible, it's just unlikely. Tonight's game against the Rays is just as important as those games against Toronto. Crunch time. Here is the Rays' lineup and here is the Yankees' lineup:
It's hot and humid in St. Petersburg and a climate controlled 72 degrees inside Tropicana Field. Tonight's game will begin at 7:10pm ET and you can watch on YES. Enjoy the game.