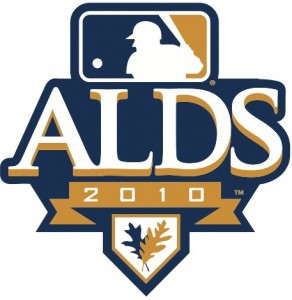 Last night's Game One win gave the Yankees a nice advantage for the rest of the series. They've taken homefield advantage away from the Twins, and they have a tiny little bit of wiggle room should Andy Pettitte falter in Game Two this evening. Pettitte has been so-so since coming off the disabled list, struggling with his command more than his overall stuff, and it's resulted in a lot of deep counts and high pitch counts early in the game. Pay attention to his location early on. If he's keeping the ball down and generally hitting the catcher's mitt, he'll be fine. If he's up in the zone and missing by a considerable margin, we could be in for a long night.
As for the rest of the Yanks, they're going to take their shot against Carl Pavano, arguably the worst free agent signing in baseball history. Well, not this current version, I mean. Pavano had a very nice season in Minnesota (4.02 FIP), and ironically enough has been a bit of a workhorse for Ron Gardenhire, completing seven of his 32 starts. He was able to do that because he's ultra efficient, throwing just 14.2 pitches per inning during the season. That's the exact same amount as Roy Halladay, and trails only Cliff Lee (14.0) for the best in baseball.
That said, Pavano hasn't been very good down the stretch, similar to Game One starter Francisco Liriano. He pitched to a 5.26 ERA in his final eight starts, allowing hitters to post a .314/.339/.507 batting line. Pavano struck out just 4.76 men per nine innings this season, so the Yankees are going to have plenty of chances to put the ball in play. They just have to make sure they don't get overanxious and swing at Pavano's pitches, make him come to you. It sounds crazy with such an extreme strike thrower on the mound, but if they start hacking early in the count, they're falling right into his trap.
Make sure you check out Joe's Game Two preview at FanGraphs, ditto Zach Sanders' version for the Twins. Here are the lineups…
Yankees
1. Derek Jeter, SS
2. Curtis Granderson, CF
3. Mark Teixeira, 1B
4. Alex Rodriguez, 3B
5. Robbie Cano, 2B
6. Nick Swisher, RF
7. Jorge Posada, C
8. Lance Berkman, DH
9. Brett Gardner, LF
Andy Pettitte, SP (11-3, 3.28 ERA)
Twins
1. Denard Span, SP
2. Orlando Hudson, 2B
3. Joe Mauer, C
4. Delmon Young, LF
5. Jim Thome, DH
6. Michael Cuddyer, 1B
7. Jason Kubel, RF
8. Danny Valencia, 3B
9. J.J. Hardy, SS
Carl Pavano (17-11, 3.75 ERA)
This one is scheduled to start a little earlier than yesterday, at 6:07pm ET. Ernie Johnson, John Smoltz, and Ron Darling again have the call on TBS. Enjoy the game.