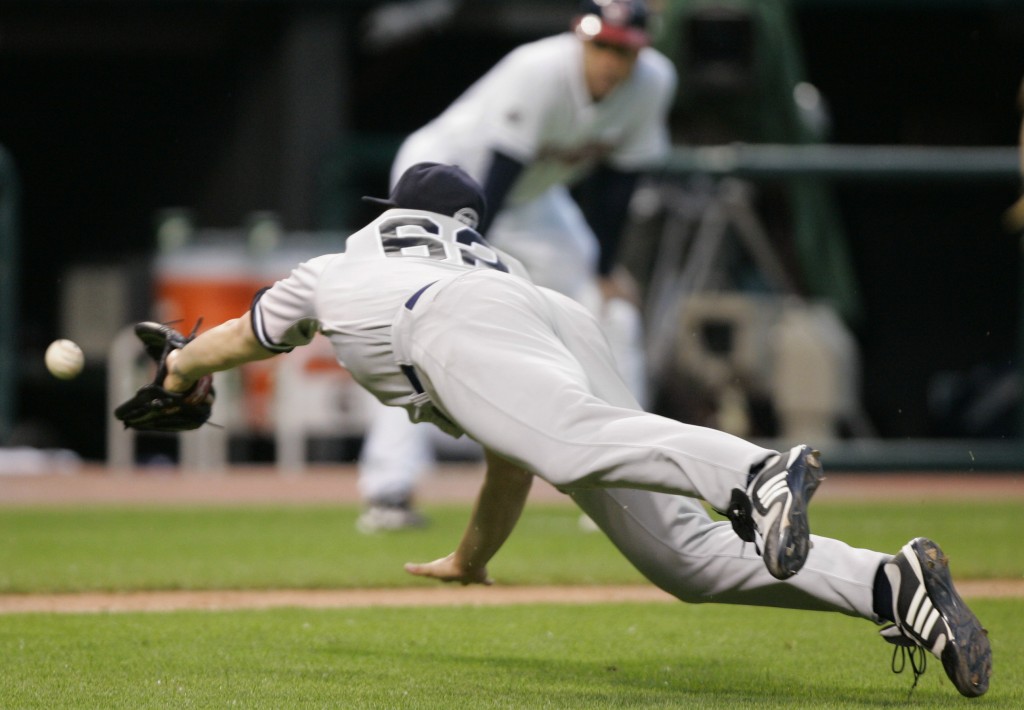 While all the fun comes in trying to figure out who the Yankees will sign as free agents and how much they'll pay them, we can't forget that they have quite a few players already in house that need new contracts. Phil Hughes is the team's most notable player heading into his first season of arbitration eligibility, and we broke down his case yesterday. We can't forget about his running mate Joba Chamberlain though, he's headed to arbitration for the first time as well.
Joba's in a unique spot because he's bounced back and forth between the rotation and bullpen. The Yankees have explicitly stated on more than one occasion that he's a reliever going forward, so that's the role and demographic we"ll use as a basis for his 2011 salary. He's not a closer, so we have to compare Joba to some other non-closers when they were headed into their first season of arbitration. Here's a list of some statistical comparables that I dug up…

A few of these guys are closers now but weren't before they hit arbitration for the first time. Broxton had just taken over that role for the Dodgers midway through his final pre-arbitration season, so he's the outlier here, evidenced by his relatively massive raise. Saves equal money, no matter how dumb the stat is. The average first year arbitration salary and percent raise in the table are a weighted average based on innings. Players that threw more innings should have a bigger impact on our end result, and this ensures they do.
I'm extremely pleased with how close the strikeout and walk numbers are, and the differences in saves (which don't matter much anyway) and ERA+ are not outrageous. Applying that 232.3% raise to Joba's 2010 salary of $487,975, we get a projected 2011 salary of $1,133,566. That's reasonable for an above average short reliever his first time through the process, in fact it might even be a tad generous.
Here's the thing though: we can't completely forget about all the time Joba logged as a starting pitcher because his agent sure won't during negotiations. In fact, just 37.3% of Joba's career innings (131.2) have come as a reliever. The other 221.2 IP have been as a starter. If we use the 684.4% raise applied to Hughes yesterday, then Joba's staring at a $3,339,701 payout next season. Let's combined the two projected salaries (starter and reliever) based on the percentage of innings he's thrown in each role…
(37.3% x $1,133,566) + (62.7% x $3,339,701) = $2,516,813
That seems too high and frankly the ~$1.13M from earlier seems a little too low, so let's split the difference and call it $1.825M. As you can see, we take great pride in our accuracy.
In all seriousness though, that salary passes the sniff test and seems appropriate for a player of Joba's caliber and with his level of accomplishment. Of course it's entirely possible that none of this will matter to the Yankees. Joba's name figures to pop up in trade rumors this winter, and if they pull the trigger on a deal, then he and his 2011 salary become another team's responsibility. Either way, the the days of getting cheap production out of Chamberlain are pretty much over.