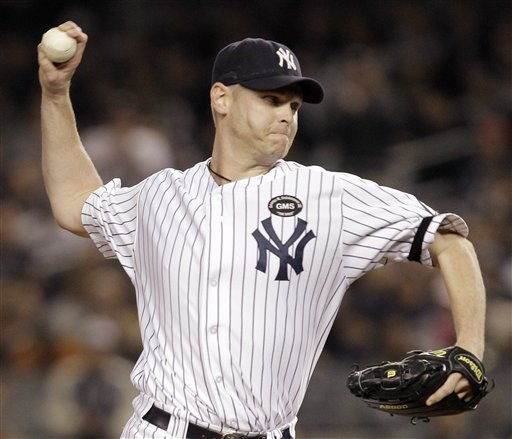 While Mark Prior has landed with the team first drafted him, so too is Kerry Wood. According to David Kaplan, the Cubs and Wood are closing in on a deal. Terms haven't been reported yet, but earlier in the evening, Wood was rumored to be seeking a two-year, $12-million deal.
For the Yankees, this move is nothing more than an official seal on Wood's departure. While the team had been interested in bringing him back to fill out the bullpen, the Yanks wanted him to return for the right price while Wood wanted more than the team was willing to pay a set-up man. Instead, the club will likely turn their attention to Rafael Soriano or Bobby Jenks. Joe will have more on those two in the morning.
Wood's stay in New York was short but sweet. The Yanks acquired him on July 31 in exchange for Andrew Shive and Matt Cusick, two non-prospect minor leaguers. In 26 innings spanning 24 games, Wood struck out 31 and sported a 0.69 ERA despite walking 6.2 batters per 9 IP. That low ERA was a ticking time bomb waiting to explode, and while his presence will be missed, he is eminently replaceable at a reasonable cost.