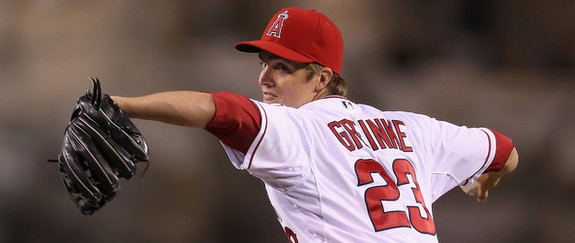 The Yankees may or may not be close to signing Kevin Youkilis and re-signing Ichiro Suzuki, but for the most part they've sat on their hands on the position player side of things this offseason. Other teams around the league have been making moves though, including some rather significant moves this weekend that will indirectly impact New York.
1. I've been a Yankees fan my whole life and have grown accustomed to seeing them spend millions and millions of dollars every offseason, especially in the last 10-12 years or so. That said, what the Dodgers have done over the last calendar year is mind-blowing.
The #Dodgers have taken on more than $600 million in salary commitments since they were purchased by Guggenheim Baseball.

— Dylan Hernandez (@dylanohernandez) December 9, 2012
The Magic Johnson and Stan Kasten-led Guggenheim Baseball Management group invested more than $200M in two pitchers over the weekend, first signing Zack Greinke for six years and $147M (with an opt-out after three years!) and then signing Korean left-hander Hyun-Jin Ryu for six years and $36M on top of the $25.7M+ posting fee. Back in August they absorbed more than $260M in their trade with the Red Sox, and in July they took on Hanley Ramirez's contract ($35M+) as well. Matt Kemp inked a $160M extension last offseason, but that was under Frank McCourt.
As a baseball fan, this is a blast to watch. The Yankees have gone on similar spending sprees (the 2003-2004 and 2008-2009 offseasons stand out) but I was invested in that as a fan. I looked at the potential risk and reward of each move, how it would impact the rest of the roster, how much it improved their chances, all that stuff. With the Dodgers, I don't care. It's fun to watch a team spend like crazy and not worry at all about the consequences should things go wrong. It's awesome.
2. One thing I don't believe is being said enough about the Rays-Royals blockbuster is that Tampa is taking a huge risk. We can argue whether Jamie Shields is an ace all day, but he's an extremely durable top 20-25 pitcher who is capable of having an ace-like year, and those guys are very hard to find. The Rays have a lot of rotation depth and young pieces to plug into his rotation spot, but they're unlikely to find someone capable of matching his production in 2013. They gave up the sure thing in this trade — Wade Davis is awesome in the bullpen but just okay as a starter, he won't be nearly as tough to replace — and got back a bunch of guys with no MLB track record. Like I said last night, they're going to take a hit in 2013 and hope they've improved in 2014 and beyond.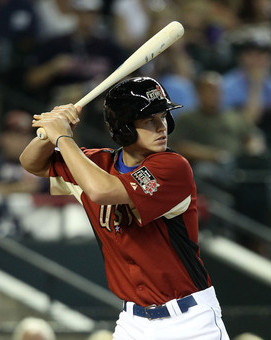 3. Wil Myers is awesome and there's at least a small chance he turns into Ryan Braun, but he did strike out 140 times last season (~24% of plate appearances). That's a lot of whiffs for top two or three hitting prospect. Just to use Jesus Montero as an example (since we're all familiar with him) — he struck out only 99 times this year and never cracked triple-digits in the minors. He did whiff 115 times split between Triple-A and MLB last year, but that's his career-high. Myers has a different skillset than Montero (the willingness to actually take a walk, specifically), but having a high strikeout rate like that against Double-A and Triple-A pitching is a red flag for a high-end hitting prospect.
4. As for the Royals, their only real path to the postseason is to win the division. There are too many good teams in the AL East and AL West to count on one of those two wildcard spots, yet the Tigers are such a better team. GM Dayton Moore is clearly trying to win now because his job is presumably on the line, but they need an awful lot more than Shields and Davis and Jeremy Guthrie to make it work. Ervin Santana needs to pitch like he did in 2011 and not 2012, Eric Hosmer and Mike Moustakas need to step up and start living up to their promise, and a whole bunch of other things needs to happen for them to make a serious run at contention. Overall, I don't think the Myers-for-Shields framework is bad, but the Royals aren't really in a position to swing that type of deal. They're not one (or even two) pitcher away yet.