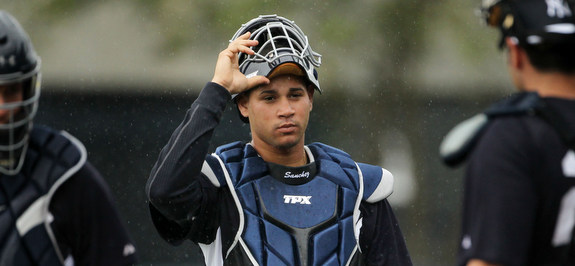 One day after posting his farm system rankings, Keith Law released his list of the top 100 prospects in baseball today (1-50, 51-100, subs. req'd). Twins OF Byron Buxton tops the list and is the clear number one prospect in the game right now. No doubt about it. Red Sox SS Xander Bogaerts and Athletics SS Addison Russell follow him to round out the top three. The Yankees landed three players on the list: C Gary Sanchez (#68), OF Tyler Austin (#85), and OF Mason Williams (#87). RHP Masahiro Tanaka was not eligible due to his time in Japan even though he's technically a rookie/prospect.
In the write-up, Law says Sanchez "has huge upside as a hitter, with plus-plus raw power and very hard contact." His defense behind the plate, while improved, continues to need work. "Even a grade-45 defender [on the 20-80 scouting scale] back there with Sanchez's potential offensive upside will be an MVP candidate, and if he continues to work at receiving and on his plate discipline he'll be ready to take over and make a real impact for the Yankees by 2016," added Law. The comparisons to Jesus Montero are inevitable, but Montero showed more potential with the bat and was far worse defensively.
Austin's appearance on the list is somewhat surprising given his underwhelming and injury hampered season, but Law says he believes in the bat enough to keep him on the list. "When healthy, Austin has a very sound swing that is geared both toward contact and power and is short to contact with good extension. He rotates his hips well to generate power, all with enough patience to keep his OBP in the .350 range," he wrote. "He'll be only about average in right field — making the necessary plays but not much more — so he needs to hit and hit for power to be a regular."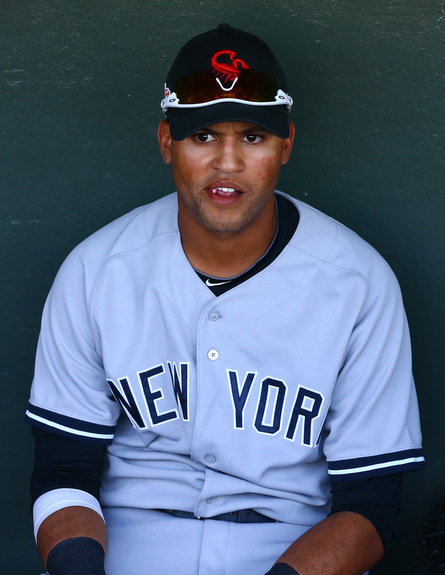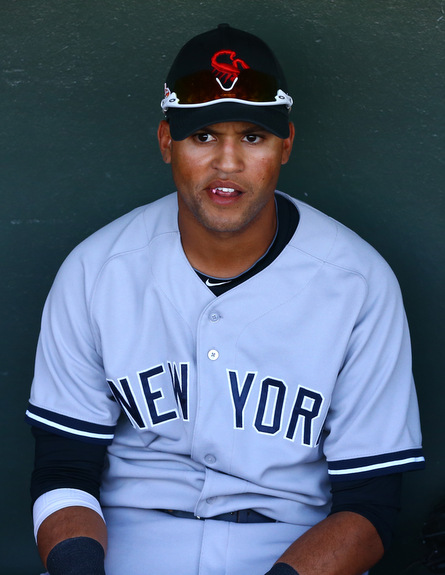 Law has always been high on Williams, but his stock took a hit last summer because he showed up to camp out of shape and didn't play with much energy throughout the season. The tools are still there though. "He is a potential Gold Glove defender in center, a future 70 on the 20-80 scale with good reads off the bat and bursting speed to chase down balls in the gaps … His ultimate outcome should be a high-average, doubles-power guy who might hit 15 homers in his best season, but even .290-plus with 50-60 walks and 10 homers with great defense is an above-average regular," said Law. I guess that means Williams will be a $153M player down the road.
Here are the MLB.com and Baseball Prospectus lists, for reference. Sanchez is the Yankees' only consensus top 100 prospect right now thanks to all the injuries and underperformance last year, and I suspect three top 100 guys is the most we'll see this spring. I do think there's a lot of potential for farm system improvement in 2014, which would require some of the injured players (Austin, Manny Banuelos, Ty Hensley) to stay healthy and last year's top draft picks (Eric Jagielo, Aaron Judge, Ian Clarkin, Gosuke Katoh) to live up to the hype. Every team has some interesting guys who can take steps forward, but the Yankees seem to have more than most.