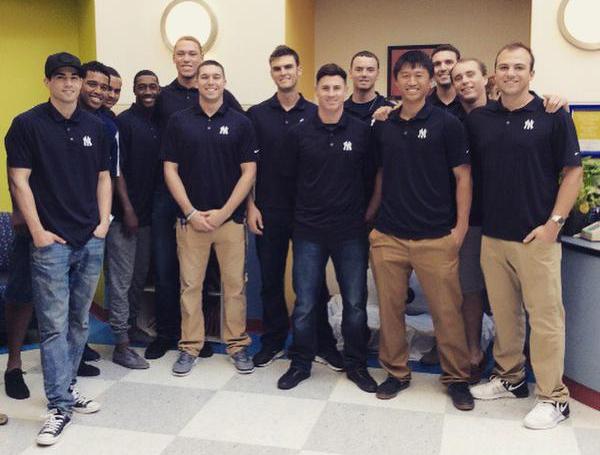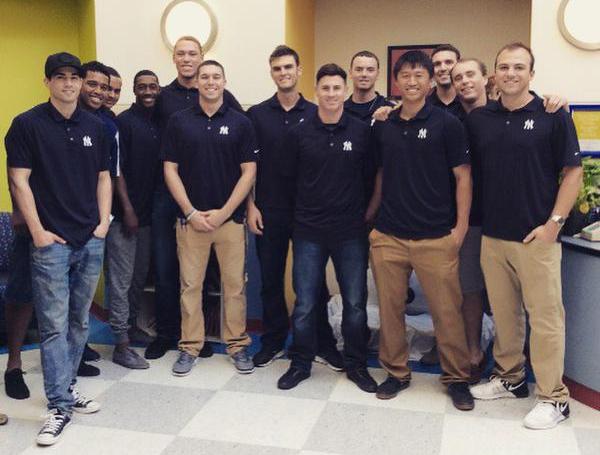 The Yankees are playing the Phillies this afternoon but there is no video broadcast of the game. Hard to believe not being able to watch a Spring Training game is the exception these days, not the rule. It wasn't all that long ago when watching a spring game was a pipe dream. Anyway, I have some miscellaneous links and notes to pass along.
Denbo Creates "Captain's Camp" For Top Prospects
Here's a great story from Brendan Kuty. New player development head Gary Denbo created a six-week program this offseason called Captain's Camp, which is designed to promote "quality character, accountability and respect for the game" in the team's top prospects. The Yankees invited 15 of their top prospects to the first annual Captain's Camp in Tampa back in January, and they took part in all sorts of team-building exercises, including visiting a children's hospital.
"It kind of gave me an idea of what they want. How I should eat in the off-season to get ready for a long season. We got to talk to some big league guys who have done it before. They told us their personal experiences with it. You try to take a little bit from each person," said Jacob Lindgren. Derek Jeter, Tino Martinez, and Scott Rolen were among those who voluntarily came to the camp to meet and speak with the prospects. (Rolen and Denbo know each other from their time with the Blue Jays.) This is really great. Between this and some coaching/development personnel moves, Denbo's done nice work since replacing Mark Newman in October.
Based on the photo and the article, the 15 prospects include Lindgren, Jake Cave, Ian Clarkin, Greg Bird, Eric Jagielo, Aaron Judge, Gosuke Katoh, Leonardo Molina, Alex Palma, Nick Rumbelow, Luis Torrens, Matt Tracy, and Tyler Wade. So two are still unknown. The other two are Luis Severino and Jorge Mateo.

Baker, Burton Among Article XX(B) Free Agents
According to MLBTR, righties Scott Baker and Jared Burton are among this year's Article XX(B) free agents as players signed to minor league contracts despite having more than six years of service time. The Yankees must pay Baker and Burton a $100,000 bonus at the end of Spring Training if they aren't added to the 25-man active roster (or MLB disabled list). This isn't a surprise, the Yankees knew both players would be Article XX(B) free agents when they signed them.
Burton's minor league contract includes four opt-out dates throughout the season, which indicates the Yankees are prepared to pay him the $100,000 to send him to the minors. Chris Capuano's injury means Baker just might make the Opening Day roster as the long man and seventh reliever. The guy the Yankees can send out there and run into the ground for as many innings as necessary to spare the rest of the bullpen, then designate for assignment when Capuano is healthy a few weeks into the season. We'll see how that last bullpen spot shakes out as the spring progresses.
Posada Memoir Coming In May
Jorge Posada has a memoir coming out! Keith Kelly says the memoir, which is titled "The Journey Home," will hit bookstores on May 12. There will be both an English and Spanish version. It is described as a "father-son book" based Posada's relationship with his father, Jorge Sr., and Joe Torre, who he "always regarded as a second father," as well as his two children, Jorge and Paulina. It doesn't sound like this will be sort of juicy behind-the-scenes tell-all story, but that doesn't mean it won't be worth reading.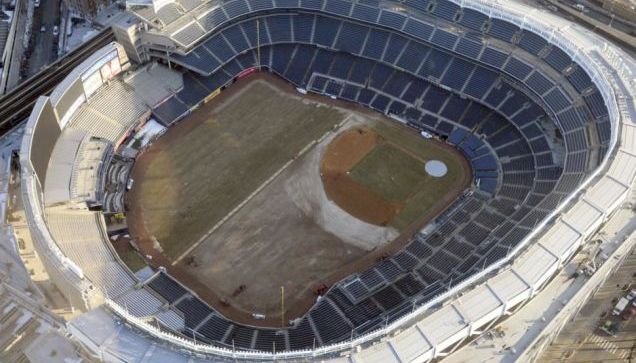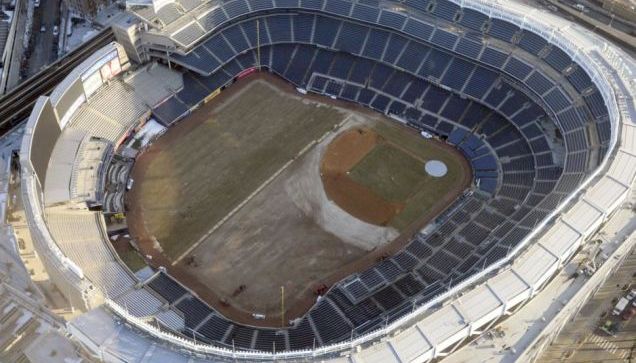 Teixeira, Others Not Happy With Soccer Games At Yankee Stadium
As you know, the Yankees will share Yankee Stadium with the expansion New York City Football Club of Major League Soccer this summer. In fact, NYCFC is playing their first game at Yankee Stadium this afternoon. The MLS season runs through October and NYCFC will play a total of 17 games in the Bronx. More than one Yankees player is less than thrilled about the wear and tear on the field.
"It'll definitely cause an issue, but it's nothing that we can control, so we can't worry about it … It's terrible for a field. Grass, dirt, everything gets messed up," said Mark Teixeira to Dan Barbarisi. Brendan Ryan told Barbarisi he's going to change the way he approaches ground balls because of potential bad soccer-related hops. "I'm going to be selling out to go get that ball (and limit the bounces), and I'm going to err on that side much more."
The Yankees have insisted they have a world class grounds crew and therefore have no concern about the condition of the field since it was first announced NYCFC would call Yankee Stadium home. Team president Randy Levine doubled down after Teixeira's comments, telling Ken Davidoff the team is "very confident that both playing surfaces, through all of our planning, will be perfectly playable throughout the year." Well, we're going to find out one way or the other very soon.