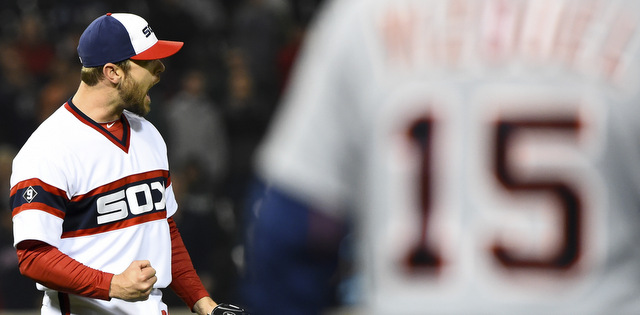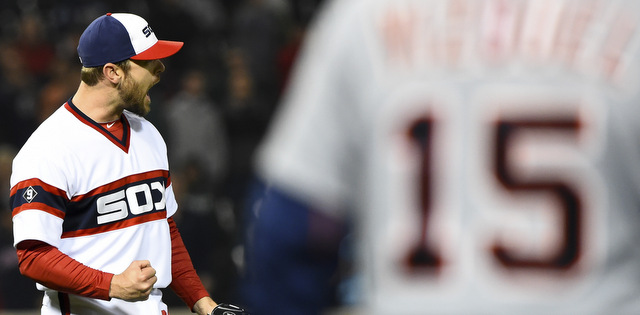 The Yankees and Rays continue their Labor Day weekend series a little later this afternoon. Here are some morning links to help you pass the time.
Yankees were blocked in attempts to add pitching
During the waiver trade period in August, the Yankees were "blocked in every attempt" to add pitching, reports Nick Cafardo. Well, that should say "almost every attempt," because they did claim David Robertson, only to have the White Sox pull him back. Getting blocked on trade waivers simply means a team with a lower waiver priority (i.e. a worse record) placed a claim on a player. In August, players can only be dealt to the team that claims them off trade waivers. They can be dealt to any team if they go unclaimed.

The Yankees were in first place for 18 of 31 days in August, so I'm guessing the Blue Jays did most of the blocking. Wildcard hopefuls like the Twins, Rangers, Angels, Rays, and Orioles were probably in on the act as well. The only pitchers traded in August were Fernando Rodney, Neal Cotts, Randy Wolf, Oliver Perez, and Eric O'Flaherty. Cotts and Perez are useful left-on-left matchup guys, but otherwise the Yankees don't have much use for those players. Any attempt to add significant pitching was likely blocked. Aside from Robertson, of course.
Eppler continues to be linked to Angels
Yankees assistant GM Billy Eppler continues to be linked to the Angels, who will hire a new GM in the offseason following Jerry Dipoto's midseason resignation. Dipoto lost a power struggle when owner Arte Moreno sided with manager Mike Scioscia. Bob Nightengale heard from one "high-ranking Angels executive" that Eppler is considered the front-runner for the job while Alden Gonzalez notes Eppler's name comes up "frequently" in Angels discussions Ken Rosenthal reports the Angels have not yet asked the Yankees for permission to speak to Eppler, for what it's worth. Eppler interviewed for the Angels job back in 2011 and was reportedly the runner-up to Dipoto. There are a few GM jobs open right now (Angels, Mariners, Red Sox) and I'm guessing this won't be the last time we hear Eppler connected to one of them.
2016 draft set for June 9th
The 2016 amateur draft has been scheduled for June 9th, reports John Manuel. That's a Thursday. The draft has historically been held on the first Tuesday of June, but in recent years the start date has moved around due to MLB Network. The draft started on a Monday in both 2012 and 2015, and on a Thursday in 2013 and 2014. As usual, it will be a three-day event next summer.
Manuel says there has been talk of moving the draft broadcast to Omaha to coincide with the College World Series, which would allow some more prospects to attend, but that won't happen next year. The College World Series usually doesn't start until mid-June, which would mean delaying the draft two weeks or so. Not ideal. Teams want to get their players, get them signed, and get their careers started.
YES ratings up 31% in the second half
Apparently the thrill of a postseason race has more people watching the Yankees down the stretch. YES Network ratings are up a whopping 31% in the second half, the network announced. Ratings are up even more in certain demographics, and YES is "delivering the best demo viewership" since 2012, whatever that means. Also, nine of the eleven highest rated game broadcasts have come within the last month. If you win, people will watch. If you lose, many will still watch.