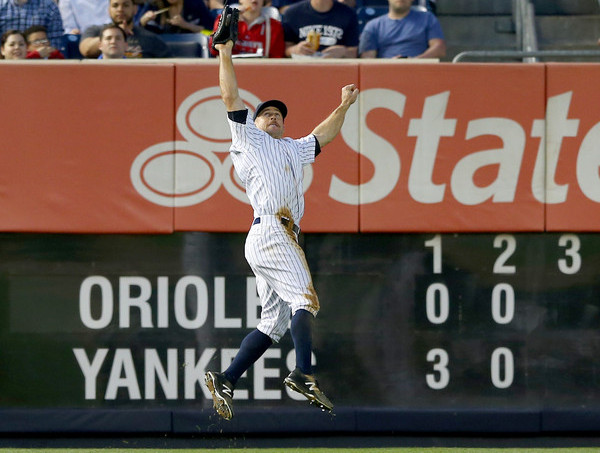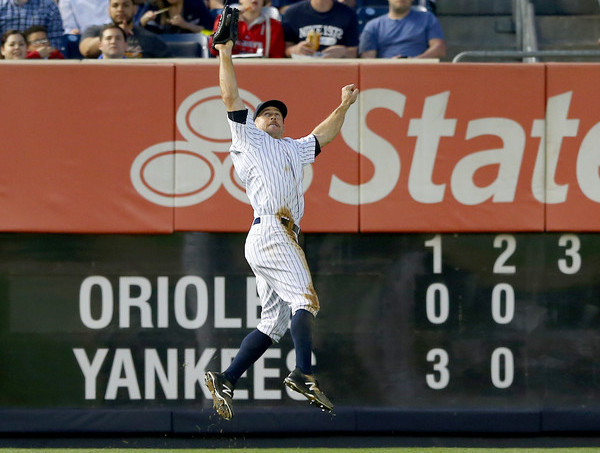 Over the last week, the two best unsigned free agent outfielders came off the board when Justin Upton signed with the Tigers and Yoenis Cespedes agreed to return to the Mets. Others like Alex Gordon and Denard Span signed a few weeks back, so, with Spring Training a little less than a month away, Dexter Fowler (tied to draft pick compensation) and Austin Jackson are the top available free agent outfielders.
The Upton and Cespedes signings took away two potential trade partners for Brett Gardner, though a trade with the Mets was never all that likely. I think Brian Cashman and Sandy Alderson would do a deal if they felt it improved their teams, but a crosstown trade might make the ownership groups a little queasy. No one wants to lose a trade to their geographic rival.
Anyway, with Upton and Cespedes (and Gordon and Span) off the board, the trade market for Gardner has become a little more clear. Gardner has been on the market all winter as the Yankees look for ways to land a young pitcher, though the crowded free agent outfield class complicated things. Now the free agent market isn't so crowded. Here are the teams that could be in play for Gardner.
Baltimore Orioles
The Orioles did bring back Chris Davis recently, yet their outfield situation remains Adam Jones and some combination of Hyun-Soo Kim, Nolan Reimold, L.J. Hoes, and Rule 5 Draft pick Joey Rickard. And I guess Mark Trumbo too. There's a clear fit for Gardner in Baltimore — the O's could bat him leadoff and drop Manny Machado into a run-producing lineup spot — but the chances of a major Yankees-Orioles trade are tiny.
Chicago Cubs
The Cubbies have been after Gardner for a while — they originally wanted Gardner in the Starlin Castro trade — and they could still use a true center fielder and leadoff hitter. Chicago does have a full outfield at the moment (Kyle Schwarber, Jason Heyward, Jorge Soler), though Soler's name has popped up trade rumors, so a Gardner deal could rekindle those efforts. But, again, the problem with a Cubs trade all winter has been their lack of young pitching to offer. I'd argue the Yankees should focus on getting the best possible talent for Gardner regardless of position, but they're focused on arms.
Chicago White Sox
Reports indicate the White Sox were in on both Upton and Cespedes in recent weeks, though they were not willing to extend their offer beyond three years. The ChiSox have added both Todd Frazier and Brett Lawrie this offseason in an effort to fix one of MLB's least productive infields, and they shouldn't stop there. They're not good enough to be AL Central favorites and not bad enough to rebuild. With Chris Sale, Jose Quintana, and Jose Abreu in their primes, the White Sox should continue adding in an effort to contend, and Gardner would be a massive upgrade over Avisail Garcia. Quintana or Carlos Rodon for Gardner isn't happening, but could Erik Johnson? That's the extent of Chicago's pitching depth.
Cleveland Indians
The Indians, again. They talked to the Yankees about an outfielder for pitcher trade earlier this winter, though obviously nothing came of it. Cleveland has plenty of pitching to spare and they need outfield help — Michael Brantley will be out until at least May following shoulder surgery, so their outfield mix right now is Rajai Davis, Abe Almonte, Lonnie Chisenhall, and Collin Cowgill — so it seems like there should be a match. The problem? The Indians operate with a very strict budget and don't have room for a $13M a year outfielder. The Yankees would have to pay down some of Gardner's salary, which of course means they should expect more in return. The Tribe likely have their eyes on cheaper outfield options.
Los Angeles Angels
It never seemed like the Angels were going to make a serious run at Cespedes or Upton. They have a clear need for a left fielder — the currently have a Daniel Nava/Craig Gentry platoon planned, and yikes — and some pitching depth to spare, namely Nick Tropeano, Tyler Skaggs, Andrew Heaney, and Matt Shoemaker. Some are more available than others, obviously. (Heaney's close to untouchable, I think.)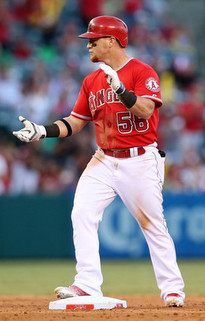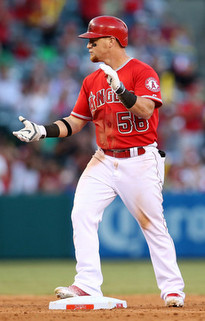 I think there's a real possibility for an Angels trade right now. Angels GM Billy Eppler is said to be a big Gardner fan and the Halos really need both a leadoff hitter and another lefty bat. Gardner would push Kole Calhoun into a middle of the lineup spot. He's a great fit for them, assuming it works financially. (The Angels want to stay under the luxury tax threshold and have about $12M in wiggle room.) I don't think I would call a trade likely, but I do think if Gardner is dealt, the Angels are the favorite to land him.
St. Louis Cardinals
The Cardinals have a lot of outfielders (Matt Holliday, Tommy Pham, Randal Grichuk, Stephen Piscotty, Brandon Moss) but no true center fielder. Grichuk's the most athletic of the group so he has the center field job by default. St. Louis doesn't strike me as the kind of organization to make a knee-jerk reactionary move, but it's tough to ignore all the improvements the Cubs made this winter, so the Cardinals could feel some pressure to keep pace. Gardner would solve a clear roster problem and the Cards have some young pitching to offer (Marco Gonzales, Tim Cooney). Money is no issue either — St. Louis bid big for Heyward and David Price, and were in the market for Chris Davis, yet they've only walked away with Mike Leake this offseason.
Washington Nationals
I'm not sure the Nationals are a possibility for Gardner following the Ben Revere trade. Yes, they made a run at Cespedes, so they're still willing to add an outfielder, but Gardner and Cespedes are very different types of players. Washington might not want another left-handed hitting leadoff type with Revere on board. Never say never, but it appears the Nationals are no longer a match for Gardner following the Revere trade.
* * *
Keep in mind the Yankees are not the only team with a spare outfielder at the moment. The Dodgers would probably love to move Andre Ethier before he gains ten-and-five rights in April, plus the Rockies have four outfielders for three spots (Carlos Gonzalez, Charlie Blackmon, Corey Dickerson, Gerardo Parra). The outfield trade market is not limited solely to Gardner. Outfield needy teams have options.
Realistically, the Angels and Cardinals appear to be the best possible fits for Gardner. The White Sox, Cubs, and Indians are also potential suitors to a lesser extent. I still don't expect the Yankees to trade Gardner before Spring Training, but at least now the trade market is a bit more clear with the big name free agents off the board. That also means there are fewer suitors, though there are still several clubs out there in need of outfield help.