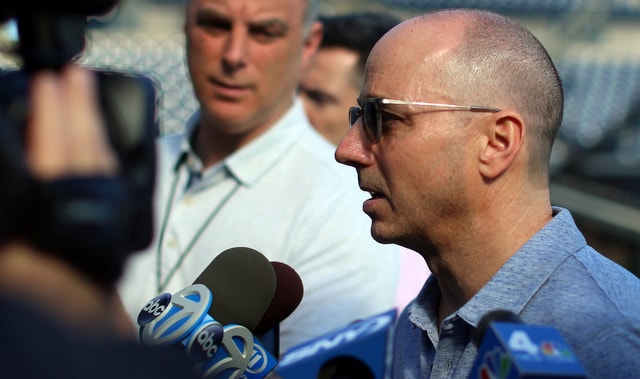 The 2018 non-waiver trade deadline has come and gone and the Yankees did not sneak in one last trade prior to today's 4pm ET. They were still very active — perhaps the most active team, really — prior to the deadline. The Yankees made six trades in the last seven days, five of which directly impact the big league roster:
Trades can still be made in August (and September), remember. They just require trade waivers, which can be a headache. The Yankees figure to monitor the market for a right-handed hitting outfielder (because Aaron Judge is hurt) and a catcher (because Gary Sanchez is hurt), though they are not urgent matters. They can definitely be addressed in August.
Ultimately, the Yankees got the rotation depth they needed in Happ and Lynn, though they were unable to land that high-end impact starter with long-term control. That pitcher wasn't really available, depending on your opinion of Chris Archer and Kevin Gausman. Add Britton bolsters the bullpen as well, plus all that international bonus money will be put to good use. All things considered, a successful deadline for the Yankees. Onward.