Got six questions for you this week. Remember to use the Submit A Tip box in the sidebar to send us anything and everything throughout the week.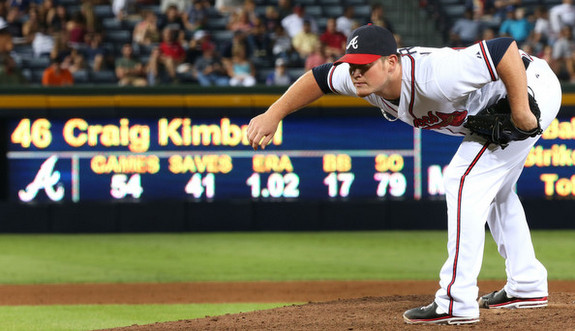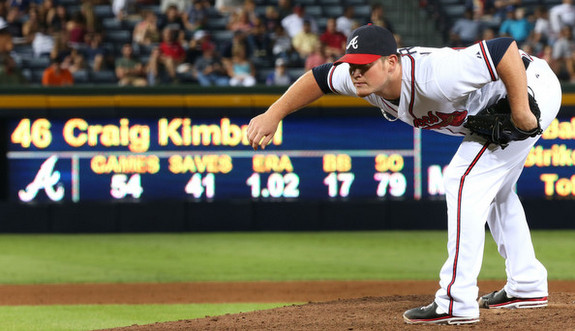 Bill asks: Does Craig Kimbrel's new extension with the Braves give us a better idea at what it would take to lock up David Robertson to an extension?
No, I don't think so. This is an apples to oranges comparison. The Braves signed Kimbrel to a four-year, $42M deal earlier this week and it is the largest contract ever given to a pitcher in his first year of arbitration eligibility, starter or reliever. Even if they went to an arbitration hearing and Kimbrel had lost, he still would have made more in his first year of arbitration ($6.55M) than Robertson will earn in his final year this season ($5.215M). These two are at very different places in their careers.
Not only do saves pay very well, but Kimbrel is just flat out better than Robertson. Don't get me wrong, Robertson is awesome, but Kimbrel is in his own little world right now. He's clearly the best reliever in baseball at the moment. I looked at a potential extension for Robertson months ago and wound up at three years and $21M, which is basically high-end setup man money. Robertson will be a free agent after the season and if he has a typical Robertson year but with say, 35+ saves, then something like three years and $35M (Rafael Soriano money) or four years and $46M (Francisco Cordero money) might more appropriate. I guess that is Kimbrel money, we just got there in a roundabout away.
Anonymous: Let's say the Yankees sign Stephen Drew and he indeed opts out after the first year. Is there any way they can get a supplemental pick from whoever signs him? Is it guaranteed, a property of the specific contract they agree upon, or impossible?
Yep, they can get definitely get a pick. If they were to sign Drew to a multi-year deal with an opt-out after the first year, they can make him the qualifying offer if he uses the opt out. They'd then get a pick if he declined. It's exactly what happened with Soriano — when he opted out a year ago, the team made the qualifying offer and received a draft pick when he declined. Because they would only surrender a second rounder to sign him, the Yankees could conceivably "trade" their 2014 second rounder for a 2015 supplemental first rounder by signing Drew.
Dan asks: If I told the Yankees they could get 200 combined games out of Derek Jeter and Brian Roberts, do you think they'd sign up for that? If they'd even think hard about it, they should be calling up Boras right now to sign Drew.
Against my better judgement, I think I would say no to 200 combined games from those two. I think it's possible they'll combine for 240-250 games or so — 100 from Roberts, 140-150 from Jeter — but that's basically the best case scenario. The Yankees haven't exactly done a good job of keeping people healthy over the alst few years. The thing is that, even if he plays 100+ games, will Roberts even be any good? He's 36 and has hit .246/.310/.359 (82 OPS+) when healthy over the last four years (192 games).
AJ asks: With the one infield spot open, would their be any thought of keeping three catchers on the roster? Someone will have to backup firstst base and Frankie Cervelli has proven versatile in the past backing up second base. John Ryan Murphy has played third and Brian McCann could backup Mark Teixeira at first.
Well, Cervelli hasn't really proven himself to be versatile. He's played five innings at third base and three innings at second base in his career, plus he spent one game in left field in the minors nine years ago. Those are emergency assignments, nothing more. Murphy has only played 14 total games at third base in his career as well, so it's not like he has a ton of experience at the hot corner either. Both guys are catchers, that's all. Given their roster, that last bench spot absolutely has to go to a real infielder. Carrying a third catcher rarely makes sense and it certainly doesn't for this squad.
Jacob asks: Do you think the Yankees will re-sign Brett Gardner and should they?
I think the Jacoby Ellsbury signing pushed Gardner right out the door. I'm not sure how many no power, defense first outfielders one team can carry on expensive free agent contracts. It's fine now while Gardner is playing for relative peanuts, but he's looking at $10M+ per year as a free agent. Would they really commit $30M+ annually for the next three or four (or five) years for these two guys? Should they even want to do that? I don't think so. One such player is enough. Besides, I'm guessing Gardner wants to play center field and bat leadoff, two things that won't happen with the Yankees now.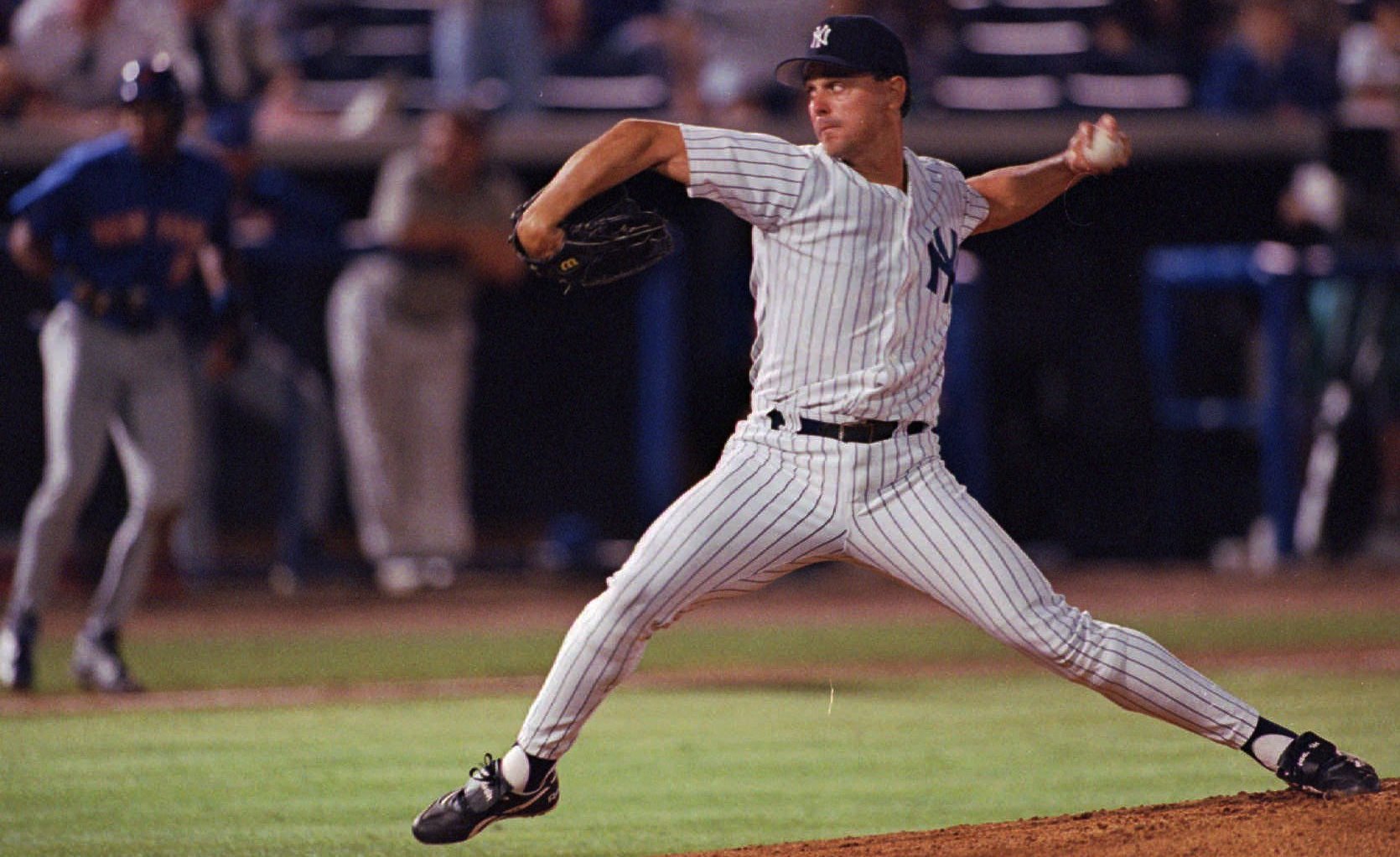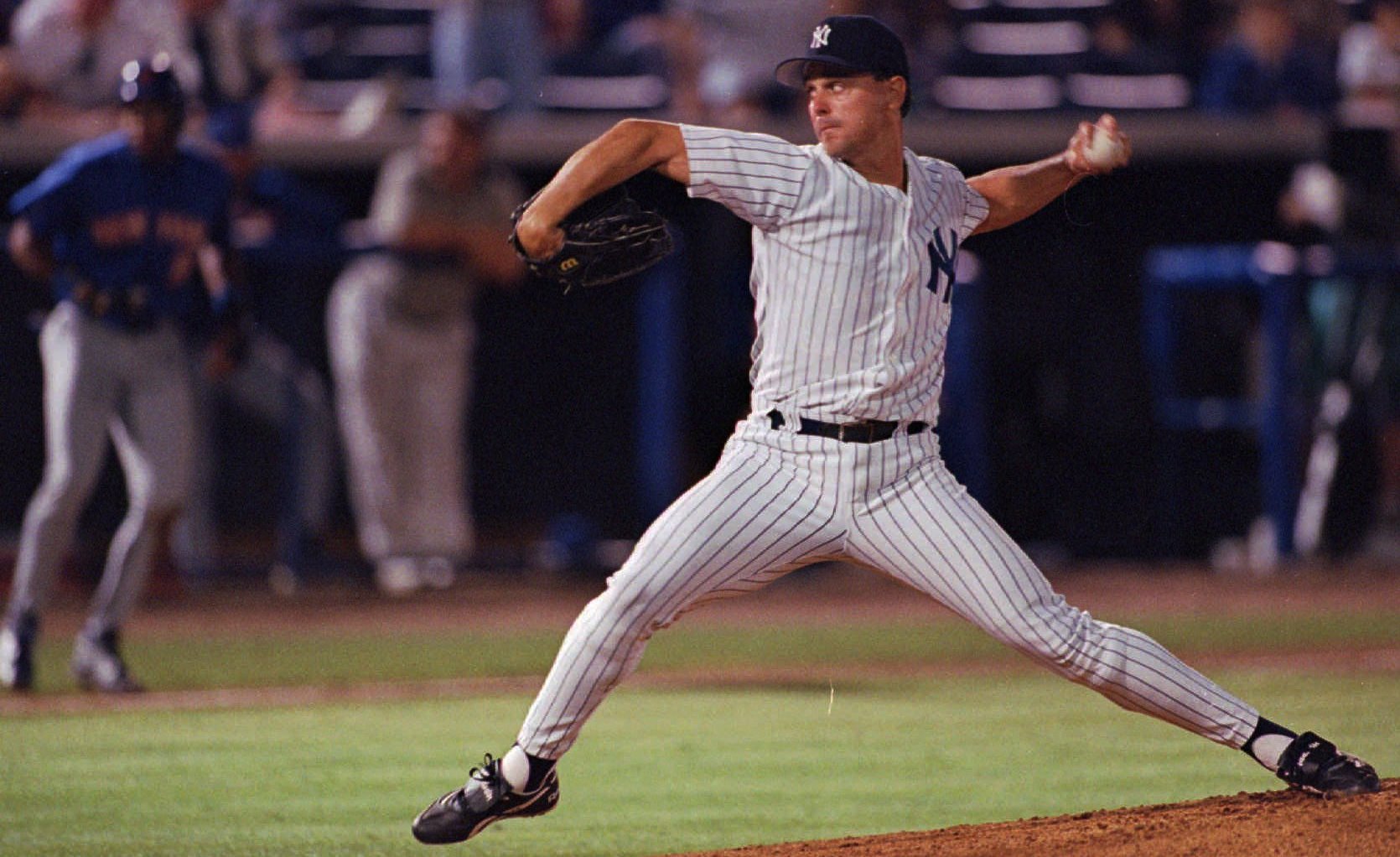 Anonymous asks: Better FA pickup in your opinion, Jimmy Key or David Wells (first time)?
Without looking, I'm thinking Wells.
The Yankees gave Key a four-year, $17M deal during the 1992-93 offseason and he pitched to a 3.68 ERA (13.5 bWAR) in 604.1 innings during the life of the contract. He was also limited to five starts during the 1995 season due to a torn rotator cuff. Key was a big part of the 1996 team though, including beating Greg Maddux in the deciding Game Six of the World Series.
Wells, on the other hand, signed a three-year deal worth $13.5M during the 1996-97 offseason, replacing Key. He pitched to a 3.85 ERA (9.1 bWAR) in 432.1 innings across the first two years of the contract and finished third in the 1998 AL Cy Young voting. Wells helped the team to the 1998 World Series title and was then the center piece of the Roger Clemens trade after the season.
On a rate basis, Key and Wells (first stint) were very similar with the Yankees. Key missed almost an entire season to injury and Wells was traded away mid-contract, plus both guys were key parts of a World Series winner. Without going ridiculously in depth (this is only a mailbag, after all), I'd say Wells was the better pickup because he was more durable and then flipped for arguably the best pitcher in baseball at the time. Not sure there's a wrong answer here, both were very good in pinstripes.