There's very little official business left for the Yankees to take care of this offseason. They still have to renew the contracts of their 19 pre-arbitration players, but that should happen in the next week or so. Other than that, it's just show up for Spring Training, assign numbers to the new guys, and get to work.
During his introductory press conference, we learned that Curtis Granderson would be wearing No. 14, giving some credibility to a number that had been used exclusively for spare parts in recent years. The Yankees did make three other significant additions this offseason, though the numbers Nick Johnson, Javy Vazquez, and Randy Winn will sport in 2010 still aren't listed on the official site.
However, as astute commenter Mo's Savant noticed, their numbers are listed in MLB.com's store, available for customizing a shirt or jersey. Of course these aren't official, but if you're like me and find a weird satisfaction in these kind of things, it's worth mentioning. Let's run through them one by one.
Nick Johnson: No. 26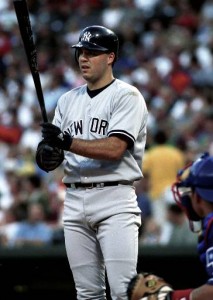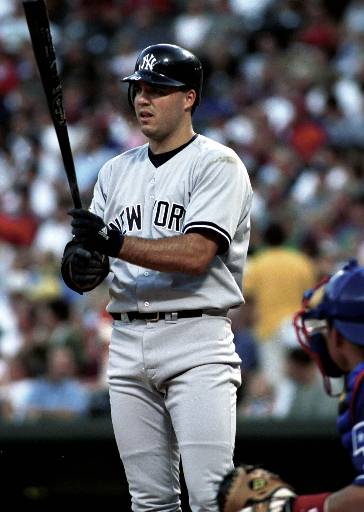 NJ wore No. 36 during his first stint in the Bronx, but apparently Edwar Ramirez has too firm a grip on it. I suppose Nick could buy it from him in Spring Training, but I'm guessing it's not that important to him; he wore No. 24 with the Expos/Nationals , and No. 20 with the Marlins. Jose Molina, who will always hold a special place in my heart as the best backup catcher of the Jorge Posada era, was the last to wear No. 26, and before him it belonged to other backup backstops like Wil Nieves, Koyie Hill, and Sal Fasano. The last significant player to wear the number was Orlando Hernandez during the Dynasty Years.
Photo Credit: Linda Kaye, AP
Javy Vazquez: No. 31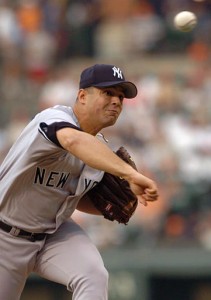 A former Yankee like Johnson, Vazquez wore No. 33 during his one season in pinstripes, and did the same with the White Sox and Braves. During the Expo and Diamondback years, Javy rocked No. 23. Nick Swisher is the proud owner of No. 33, and he went out of his way to get the number from Brian Bruney last year, so I don't think he's giving it up anytime soon. So Javy is stuck with No. 31, previously worn by Mike Dunn and Ian Kennedy, and Edwar Ramirez and Aaron Small before them. Dave Winfield was the last big time Yankee to wear the number, though Tim Raines also had it during the late-90's and Steve Karsay during the early-00's.
Photo Credit: Matthew Gunby, AP
Randy Winn: No. 22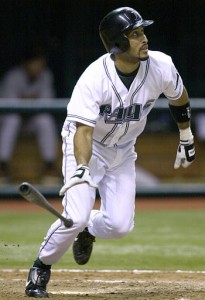 During his time with the Devil Rays, Mariners, and Giants, Winn had always worn No. 2. Obviously, he's not getting that as a Yankee. Instead, he doubles up on it and takes No. 22 from the departed Xavier Nady. That number has a prominent place in recent Yankee lore, having been worn by Roger Clemens, Robbie Cano, and Jimmy Key with a few LaTroy Hawkinses and Jon Lieberses mixed in. Jorge Posada even wore it for part of the 1997 season, his first full year in the majors as Joe Girardi's backup.
Photo Credit: Chris O'Meara, AP
Unfortunately, we still don't have numbers for the likes of Boone Logan or Greg Golson, or any of the prospects added to 40-man after the season either. We're just going to have to wait for camp to open and see what's on their backs. I'm happy I can finally buy my Nick Johnson shirt, but damn, did they really raise the price of customizable shirts to $36.99? It's a recession, you know.